Subscribe to spoiled NYC's official newsletter, The Stoop, for the best news, eats, drinks, places to go, and things to do.
July is the peak of summer, and New Yorkers know that comes with pros and cons.
Pros: Rooftops, frozen cocktails, etc. Cons: Sweating your skin off on the subway, TRASH SMELLS, basically everything else.
Most of us would looove to just throw in the towel and hide out in the Hamptons until September, but alas, we are not all such ballers.
Anyway, we know how to make the city just as, if not cooler, than the beach.
So, since we always want to hook you guys up with the most amazing plans, here's a stellar list of things to do in July with your friends.
---
1. July 4th BBQ Beach Party at La Marina (July 4th)

lamarinanyc Savor the Sunday Sun at #LaMarinaNYC 🌞⛱
If you don't have BBQ plans yet for the fourth, get your ass over to La Marina for a poppin' beach bonanza. There will be live music, amazing food, and of course, DRINKS. Get your tickets here.
---
2. Full Moon Music Festival (July 8th)

fullmoonfest 💫Only 5 days until you get to enjoy @donjuliotequila with @vicmensa 💫
It really isn't summer in NYC without a music festival. Governor's Island is hosting yet another bangin' festival on Saturday, July 8th. Early Bird, First Release, and Second Release GA tickets are all sold out, but Third Release GA and VIP tickets are still on sale here.
---
3. NY Musical Festival (July 10th)
mmcvd Tomorrow! @queenlesli will be taking over our Instagram and Twitter! Get ready for our fiercest posts yet! #nymf #musical #broadway #musicalslivehere #nyc #socialmedia Matthew McConaughey vs. The Devil runs July 10-16 at the Acorn Theatre at Theatre Row. Tickets available at NYMF.org. Tix are selling quickly! #ticketsforsale
Get ready for the 2017 NY Musical Festival! A bunch of amazing shows will be playing, but we took it upon ourselves to help you out a bit and note the 4 shows you absolutely cannot miss at the festival. This event runs from July 10th until August 6th, so there's plenty of time to catch at least one!
---
4. Shakespeare in the Park (July 11th)
festival56drama We had a fantastic opening of Comedy of Errors yesterday afternoon! The show runs every Sunday and Wednesday at 7:30pm & it's FREE! #smalltownbigdrama #festival56 #summer2017 #comedyoferrors #shakespeare #shakespeareinthepark
Technically this runs from July 11th to August 13th, but hey. It's a month nonetheless. A Midsummer Night's Dream will be the performance of choice for this year's summer production and you sure as hell don't want to miss it.
---
5. NVR SLEEP: Staycation Vibes (July 12th)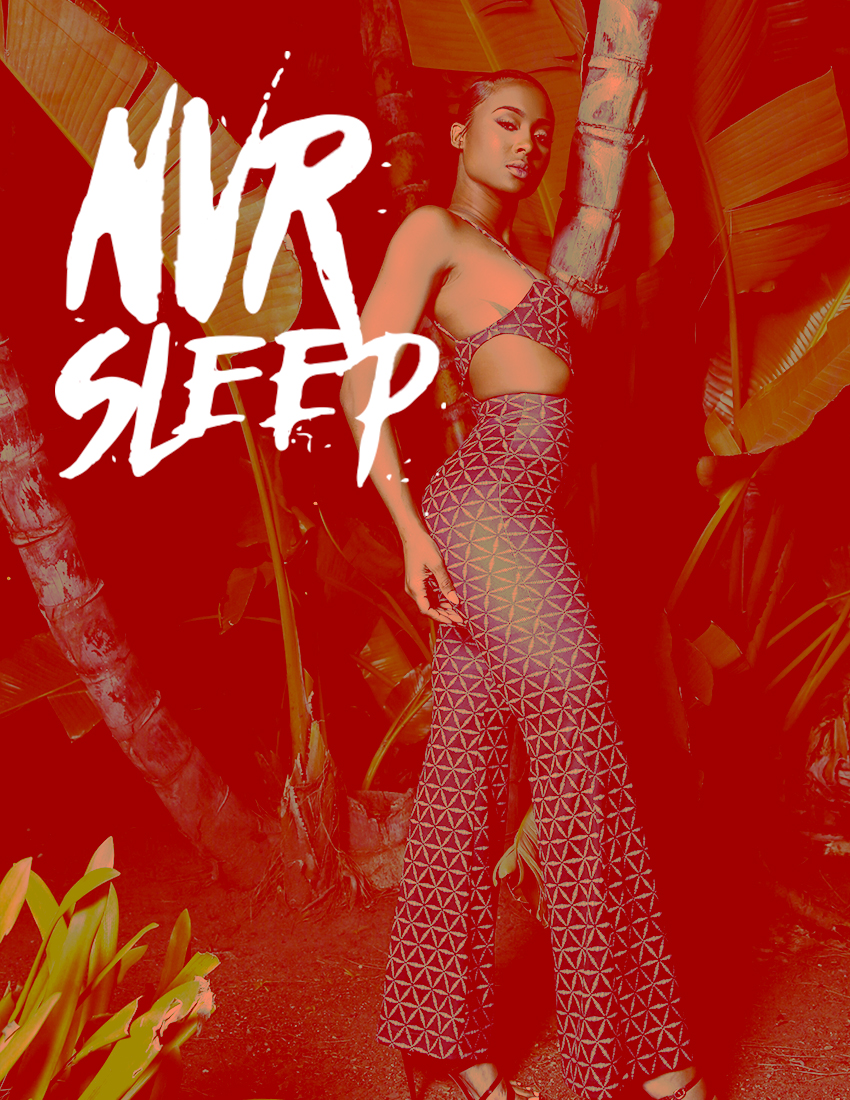 This is one of the reasons why NYC is known as the city that never sleeps. On July 12th, Kinfolk 90 is back at it again with the most dance-worthy music, Old Blue Last beer, and some cool-ass people doing the same thing you are. You don't wanna miss it. Unless you're lame. Then sure, miss it.
---
6. Rosé on the Water (July 13th)
selizabethr #RoséOnTheWater #90pluscellars
Classic NYC summer event. Rosé on the water with great views and food is a sure way to celebrate the summer in the best city ever. The dress code is any and all things pink... duh! So get your tickets here, pick out something shnazzy, and have the most stunning evening!
---
7. Be Cute BK Pride (July 15th)

thenatelite Buzz Lightyear got a crazy start to #pride🌈 with @peachesnisker 🤣 #brooklyn #lgbt #bkpride . . . . . . . . #lgbtq #lgbtpride #pridemonth #pride2017 #BK #loveislove #toystory #peaches #rubpeaches #penisjokes #williamsburg #pride #streetart #cruising #cruisin
There's never enough time to be prideful! Check out littlefield, the performance and art space in Brooklyn that's hosting this year's BK Pride.
Pre-sale tickets are only $5 and GA tickets are $10 at the door. Prices go up to $15 at most (if you show up after midnight), but are FREE after 3 a.m. So if you're stumped for last-minute plans on July 15th, you can easily check out Be Cute BK Pride for a fun night of music and dancing!
---
8. Curlfest 2017 (July 15th)

dswannbeautyartist @curlygirlcollective #curlfest #curlyhair #curlfest2017 #curls😍
Curly girls and guys, this is for you!!! Come to Prospect Park in Brooklyn on July 15th for the ultimate natural beauty festival. There will be super amazing fashion vendors, positive celebratory energy all around, and some extra surprises! We hope to see you there, curly-heads (and curly-beards!)
---
9. NYC Caribbean Food Festival (July 15th)

eastnyinfo NYC Caribbean Food Festival (Yesss!!) July 15, 2017 - Ticket information in Flyer! #nyccaribbeanfoodfestival #nyccaribbeanfoodfestival2017 #nyccaribbeanfood #nycfood #canarsiebrooklyn #canarsiepacplex @pacplex #eastny #eastnewyork #brownsvillebrooklyn #cypresshills #cypresshillsbrooklyn #nycgoodfood
We know traveling isn't cheap, especially if you want to get away to the beautiful Caribbean islands. That's why we're filling you in on the next best thing! The 2017 NYC Caribbean Food Festival will showcase food and music from the most beautiful islands of the Caribbean. With over 25 food vendors, this event is sure to be a knockout success. Get your tickets here!
---
10. Ice Cream Festival (July 16th)

grandbazaarnyc YUMMY! This ice cream sandwich was a collaboration between three of our artisanal food vendors: - Blueberries & cream cookie from @littleredkitchen - Tahitian vanilla gelato from @dolcebrooklyn - Smoked with pecan wood maple syrup poured onto the gelato, from @runamokmaple WHEN: Every Sunday from 10am - 5:30pm  WHERE: @GrandBazaarNYC, 100 W. 77th St. (At Columbus Ave.) - Indoors & Outdoors . . . #GrandBazaarNYC #maplesyrup #icecreamsandwich #cookies #nycevents #foodspotting #f52grams #madeinnyc #eatingnyc #summerinthecity #NYCtips #eatthis #nyctips #eeeeeats #thingstodonyc #ilovemarkets #marketfood #newyorkfoodie  #indieFORK #nycdesserts #nyceats #nyceeeeeats #nycfat #nycfoodie #myfab5 #nycfoodies #nycfoodgal #thingstodonyc #upperwestside #ILOVENYC
This is one of the most important things happening all summer. ICE CREAM, BABY! Hit up Grand Bazaar NYC on Sunday July 16th for this epic ice cream festival. Admission is FREE and there will be over 100 of the city's coolest vendors selling some of their dopest work. Make sure to stop by!
---
11. Lowdown Hudson Music Fest (July 19th)

tjhoch35 Always the best RE Event of the Year #lowdownhudsonmusicfest #brookfieldplace #nyc #theroots
This two-day festival will host Common with a special guest on Tuesday July 18th, and will then have OK Go and Flint Eastwood performing on Wednesday July 19th. Both shows are FREE and open to the public. OH, and there'll be a festival bar, which obviously rocks. See you there NYC!
---
12. BBQ & Brews Cruise (July 20th)
terryjyan The #BrooklynBridge #CityLineCruise #NewYork
Summer is just FULL of BBQs and booze; no question there. And since NYC loves all things fun, here's another event you can attend to get your BBQ fix if you haven't done so already this summer. This three-hour event (one-hour party dockside, two-hour sail) starts at $70 a ticket, which includes an open bar of beer and wine. The $90 tickets give you access to the open bar of spirits as well as beer and wine. BBQ samples are provided, but full portions will be available for purchase.
---
13. STILL DRMN (July 21st)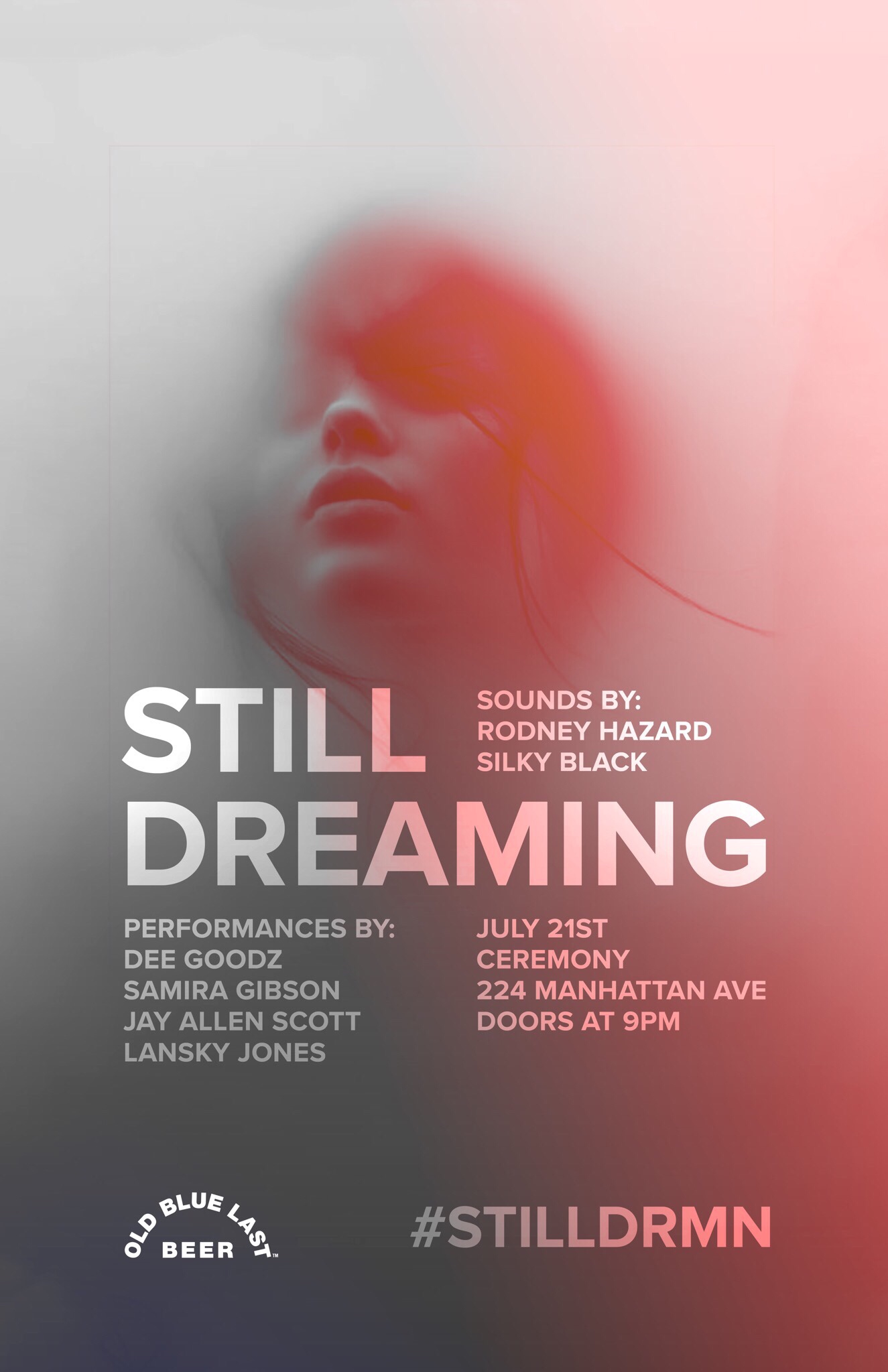 This super rad event blends performance art with the party environment to give you an energetic night of sounds, talent and the essence of NYC's nightlife. Doors open at 9 p.m. and tickets start at $10 for advanced purchasing, $15 at the door.
---
14. Spoiled NYC's Soak Up the Skyline Soirée (July 22nd)

tonebrann I really wanted someone from the Bachelor to show up and was very disappointed.
Wanna come party with us? Of course you do!
We've teamed up with our pals over at Rooftop Crawl to literally elevate your regular Saturday summer night with the party that just doesn't know when to quit.
Bar hop at the tippy top of some of NYC's dopest rooftop bars—without waiting on line for the elevator for hours on end—and kick it to some slick beats, cold drinks, and views that scream right in your face, "THIS IS WHY I'M HERE!" Snag your tix here!
---
15. Wine & Sweets Festival (July 22nd)

dilenasdolcini #red #white and #dolcini #DiLenasDolcini #DolciniFix #CookieSquad #Cookies #Foodie #SweetTreats #NYCEats #NJEats #Queens #LIC #NJFoodie #Eats #Treats #NYFoodie #QueensEats #NYC
Indulgence at its finest! Check out this beautiful Queens event as July comes to a close, and sample delicious sweets while sipping on lovely wine. Over a dozen vendors will be on site with their best goodies, all for you. Click here for more info on times and tickets!
---
16. Panorama Music Festival (July 28th)
panoramanyc TFW you and your friends find the perfect spot at Panorama to chill out, charge up, & lay out in @macys "poolside" lounge #MacysLove
We told you about the 2017 Panorama Music Festival but we're telling you again because it's just that cool. This three-day festival's lineup is outstanding, featuring artists like Frank Ocean, MGMT, Isaiah Rashad, Alt-J, Nine Inch Nails, A Tribe Called Quest, and SO MUCH MORE.
---
17. The NY Best Wings Fest (July 30th)
wingsnyc You know what? Lets just turn WingsWednesday to WingsEveryday... who's with me? ⠀ ⠀ 📷: @distilledny . . . . . #nyceats #nycfood #newforkcity #nycfoodie #nycFAT #nycdining #foodgasm #delicious #eeeeeats #eater #eatingnewyork #devourpower #huffposttaste #thekitchn #tastingtable #YelpEatsNYC #EatUpNewYork #infatuation #eatingfortheinsta #eaterny #infatuationnyc #timeoutnewyork #foodiesofinstagram #seriouseats #foodandwine #wings #chickenwings #hotwings #buffalowings #wingsnyc
WAAAAAANGS!!!! Check out this championship competition for the best wings in NY. Tickets are cheap, ranging from $15- $18. You'll get to enjoy the second-to-last day of July with award-winning wings, some of the best beer around, and of course, music. But hurry up, the event is almost sold out and you do NOT want to miss this!
Got a hot tip or correction? Drop us a line at tips@spoilednyc.com
[Feature Image Courtesy wjarc]