What's up New York,
TGIF! It will be bright today with some clouds in the sky and a high of 85 degrees.
The Met Museum's latest exhibit, Water Memory, explores the relationship between indigenous people and water through sculpture, images, and textiles curated by Patricia Norby.
Sushi Lab East Village is open and Executive Chef Frankie Chen is serving diners premium 13 and 15-piece omakase along with sake-infused beverage flights.
Rediscover your passion for life this summer by visiting 310 acres of scenic hills, obstacle courses, climbing walls, zip lines, and serene lake views at Club Getaway.
Make time for handmade sausages at Embutidos Capin and other limited edition restaurant pop-ups that offer experiences and food!
Visit the Fire Island and more landmarks mentioned in The Travel's list of the best day trips from NYC if you need to unwind and explore.
Put your back into it, the brand-new Swingers golf course is now open.
A new public installation from artist Fred Wilson is open in Brooklyn and hopes to explore systematic racism through art.
Song: Jessie Reyez - FRAUD
App: Wanderlog - Travel Planner
The world is a book and those who do not travel read only one page.
--Saint Augustine
The Victoria's Secret flagship store located at 5th Ave is hiring a Manager of Asset Protection. Applicants should have three to five years of retail loss prevention and asset protection experience.
---
Explosive Emerging Eateries to Experience in July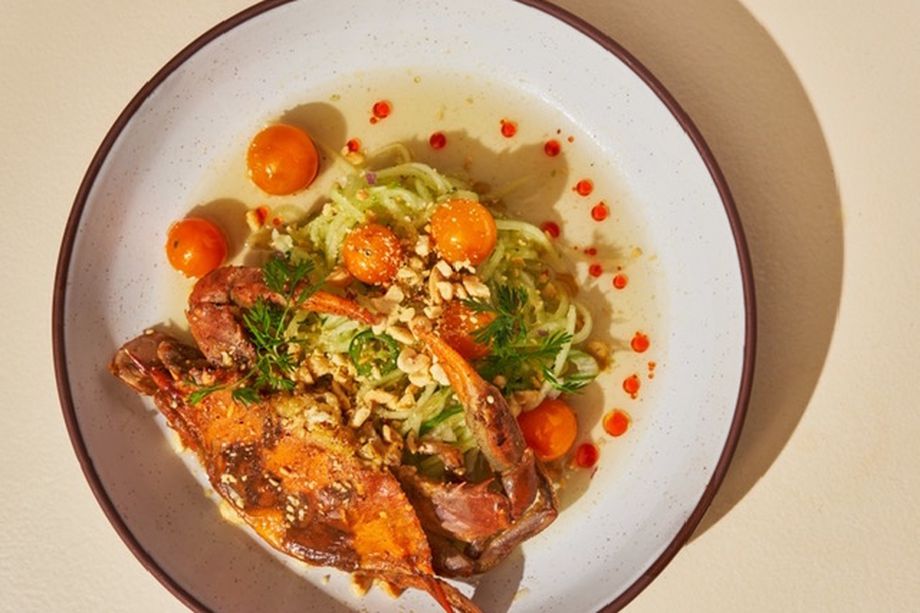 Pop-ups have always thrived in New York City, but in recent years they have gained prominence and are more crucial than ever to the current culinary scene. For those in the know, the blink-and-you'll-miss-it events provide an exciting dinner and can be a sneak peek at dishes that could soon be the highlight at a popular new restaurant. One thing is certain: Attending these numerous pop-ups has never been more enjoyable — or more challenging to keep track of.
You can find everything you need to know about NYC pop-ups in the guide below. These are the pop-ups you won't want to miss, including a residency at a Vietnamese restaurant, a Puerto Rican sausage barbeque, and a course on chilled red natural wine. Read more.
---
Fire Island Among the Top Seasonal Day Trips of the Season

There are many possibilities to get outside and have fun now that summer is in full swing. Travelers can achieve this in a safe and cost-effective manner by visiting the well-known locations nearby their home city. That being said, if you happen to be in the NYC region, there are a ton of excursions and experiences that anyone may go on to liven up their regular lives. In reality, the top 10 enjoyable day trips you can do this summer from NYC for a change of pace and/or scenery are listed below. Read more.

---
NYC Gets Wild Mini-Golf Course for the Summer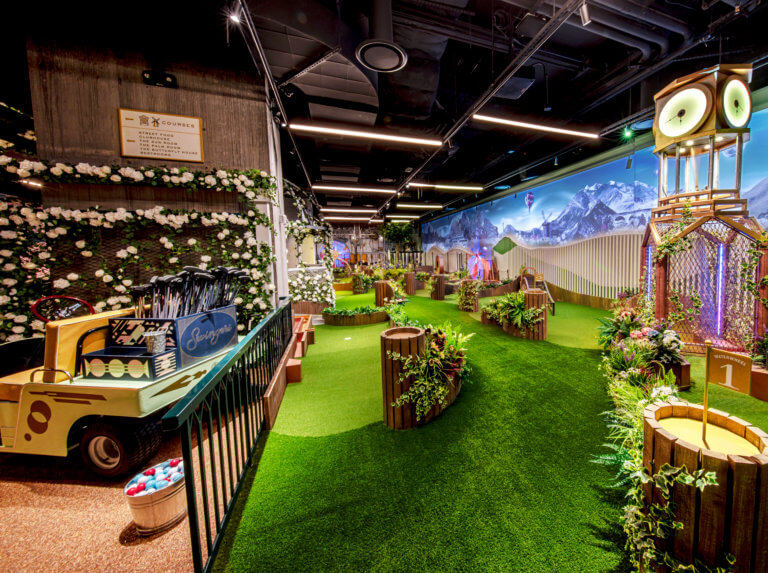 You can play mini-golf in a warehouse while sipping cocktails and enjoying a burger from a London chain. Please, yes! Each area is designed to resemble an English rural golf club and frequently has a clubhouse and a lot of vegetation to further enhance the immersive experience. The Swingers staff is also mindful of being able to accommodate groups of all sizes. Read more.

---
Dream on 310 Acres of Nostalgic Campground at Club Getaway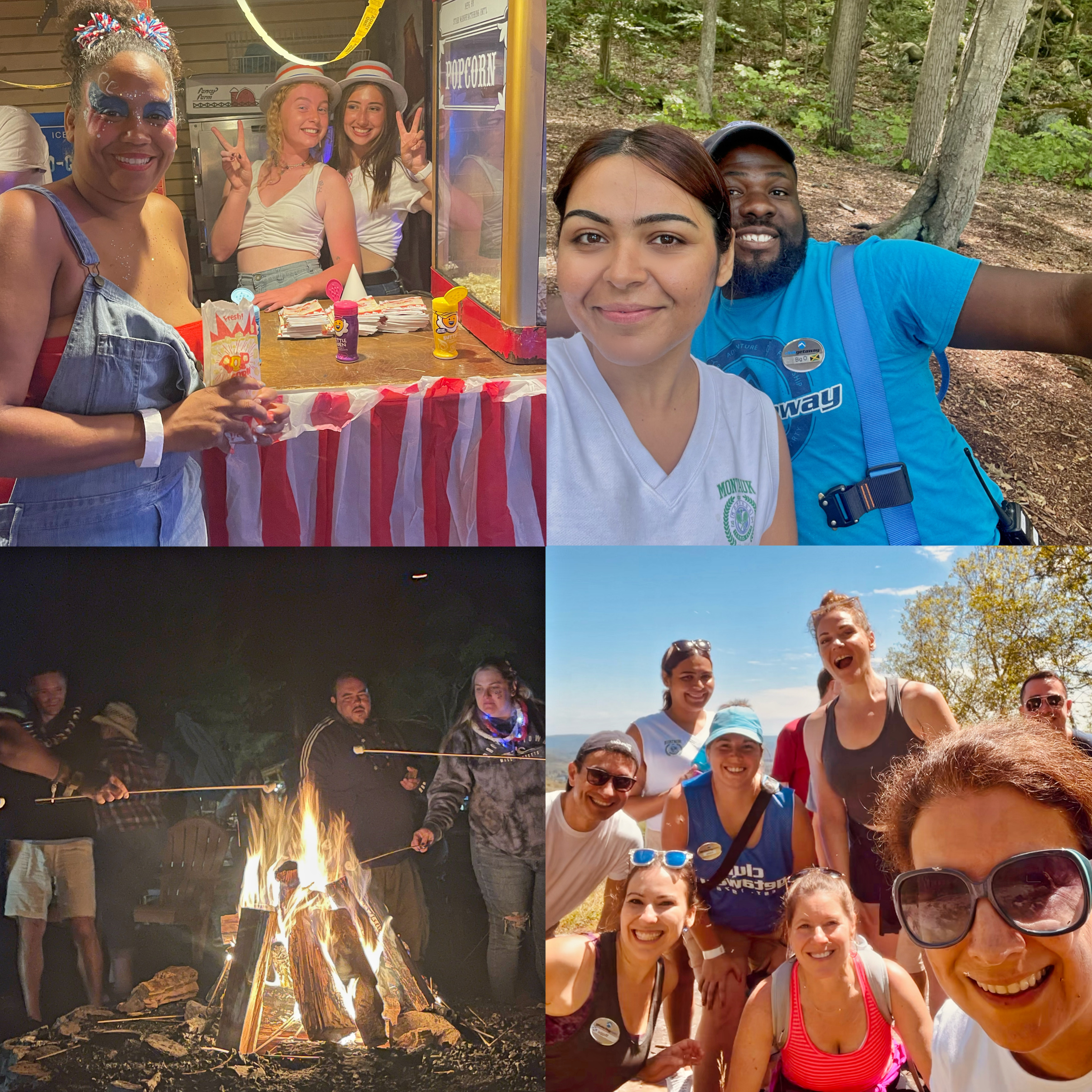 Let's talk about the only place in the U.S bringing the Summer Camp experience to groups of any age, including adults. We mean Club Getaway! If you want introspection there is nature at every turn, a gorgeous rustic lake, mountain views, guided hikes - yoga, and meditation.
But if you want to surrender to friendship, conversation, and socializing there are pub hikes, paint & sip, sports competitions, quirky games of bingo, and more. Hear all about our visit to Club Getaway and why you should be booking your next weekend vacation from NYC with them. Read more.