Get grounded in the magic of creativity, play, and nature at Club Getaway, situated in lovely Kent, Connecticut. For more than four decades, the vast 310-acre camp has been located in the Berkshire Mountains, approximately 90 minutes from New York City and shrouded in beautiful foliage. With cabins surrounding a glistening lake, more than two dozen attractions, and the town of Kent a hop and a skip away, there is no way to leave dissatisfied. Guests are invited to awaken their inner child through the innocent nostalgia of summer camp complete with cabin accommodations, picnic table seating at meals, oversized Jenga, giant connect four, and activities like ziplining, trapeze, paddle boarding, tennis, and more. In the end, the meaningful interactions guests have with one another, the physical thrills and the comfortable atmosphere make a lasting impression.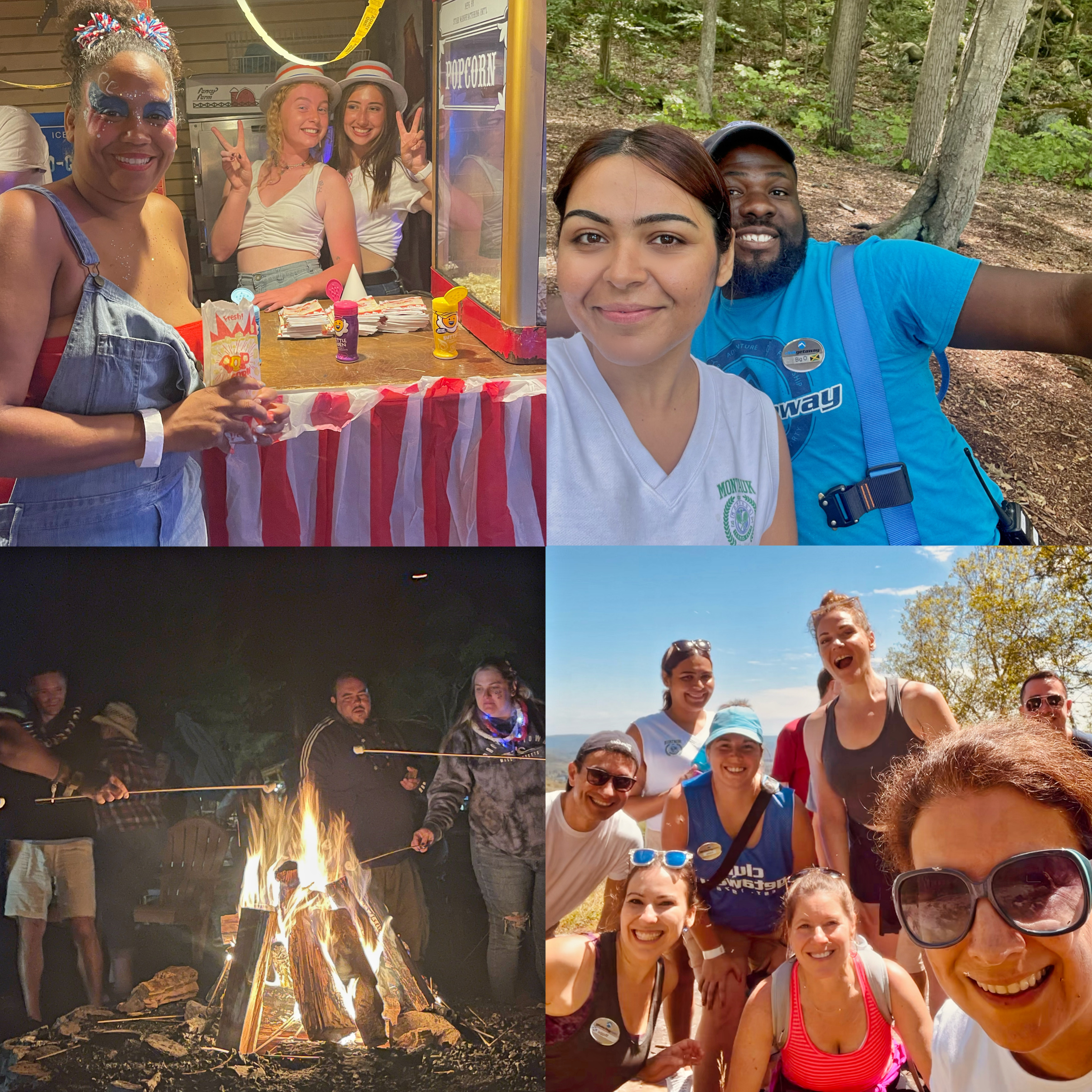 Club Getaway encourages camp-goers to relinquish their stress and let down their walls in order to truly experience the social, and mood-enhancing benefits of a fun-packed weekend. The concept challenged my introverted ways and allowed me to enjoy a tennis lesson from Ben, a lovely member of the Club Getaway staff, and eat several meals with people who had traveled from places like Canada, Boston, Philadelphia, and South Africa. I enjoyed sharing stories, advice, and fanny packs with people I'd never met before, awakening a longing for community I didn't know I had as a reclusive New Yorker. Side note: I have to give special thanks to Prudence, Monica, Hunter, Big O, and Kaylie for making me feel right at home among friends.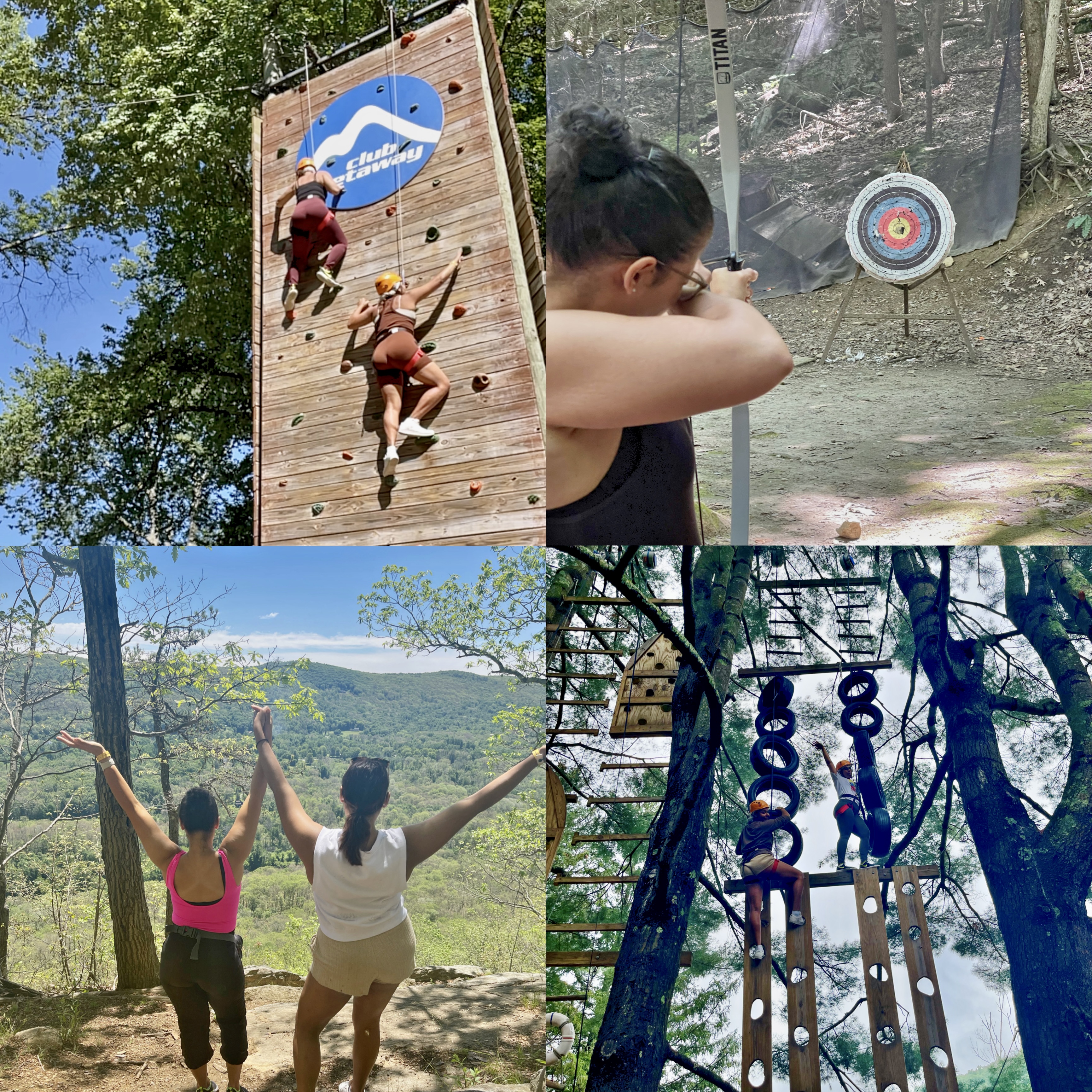 Additionally, I returned home with sort-of abs. The cabin I slept in, like many others, was near some attractions but not all, which meant walking was necessary. I probably walked my 10,000 steps daily, without the extra ones I scored while partaking in a guided hike to John's Ledge or bike ride to visit shops in Kent, CT. The adrenaline and dopamine I was feasting on were supplied by the sun, the view of the lake, and the natural high that followed successfully climbing to the top of the rock wall and sliding down the inflatable ramp floating in the center of the lake. I was thrilled and just wanted more, so in addition to the activities already mentioned I also completed a suspended activity course including swinging tires, a sub-par attempt at archery, paddle boarding, playing ping-pong, shooting hoops, playing announcer to a group of camp-goers fighting each other using gladiator mitts, a triple-zipline, and bike ride suspended on a tight-rope (the Sky Bike).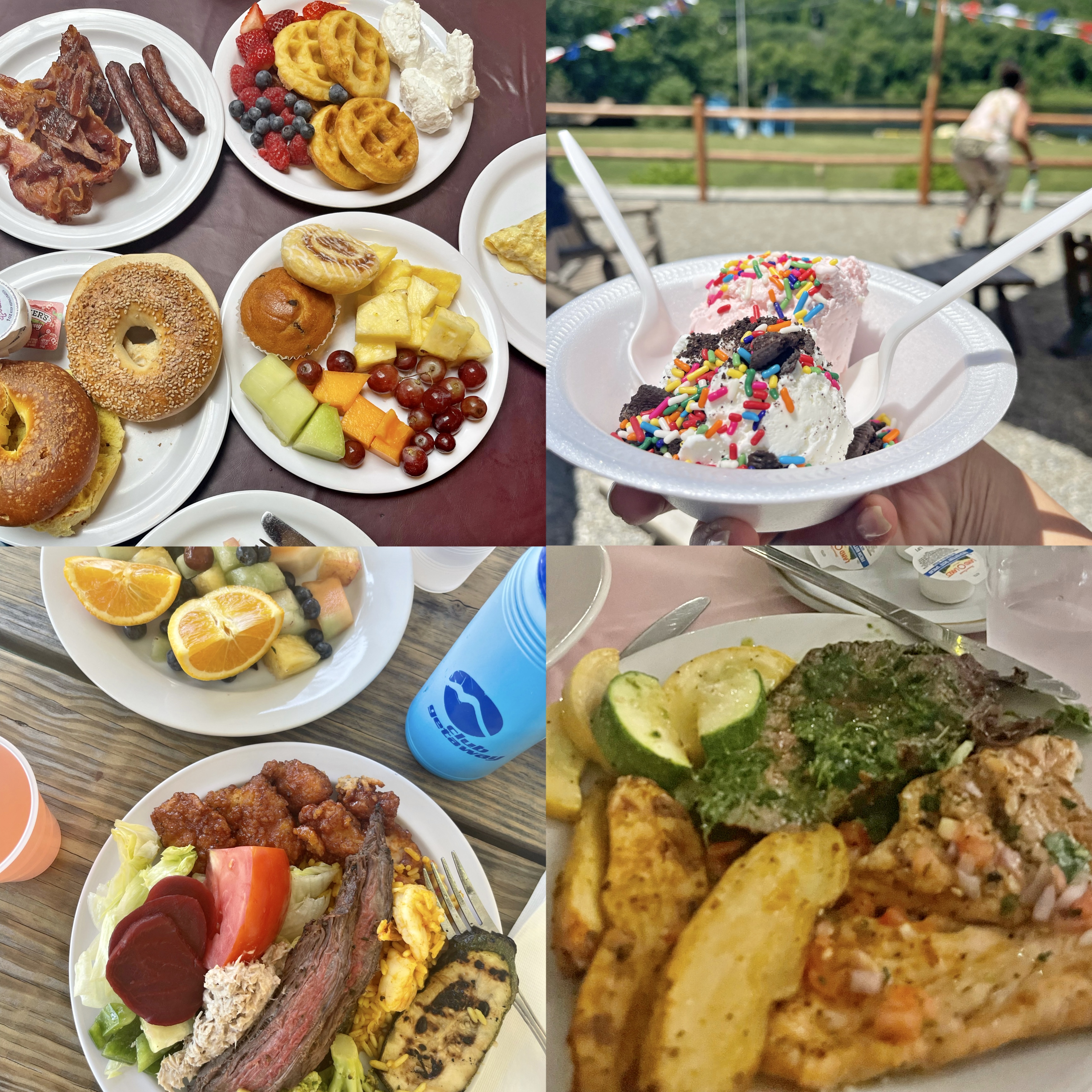 I was eating like a mad woman, but as it turns out when you're climbing mountains and going swimming every day you want to eat all the carbs in the world! Thankfully, I had all the carbs in the world.. and then some. The meals were unbelievably colorful and offered lots of variety. Breakfast was always an omelet station, pastries, bagels, croissants, hot grits or oats, scrambled eggs, potatoes, sausage, bacon, fresh fruits, cereal, yogurt, and pancakes or waffles as well as spreads, cold juice, hot teas, and coffee options. Lunch and dinner consisted of tons of protein options ranging from beef to chicken, to fish or legumes and tofu accompanied by grilled and fresh veggies, salad stations, sliced bread, pasta, and an assortment of condiments. Of course, there was also a monstrous dessert selection with cakes, cookies, muffins, and more that were all made in-house. I was lucky enough to partake in Sundae-Fun Day (see my masterpiece above).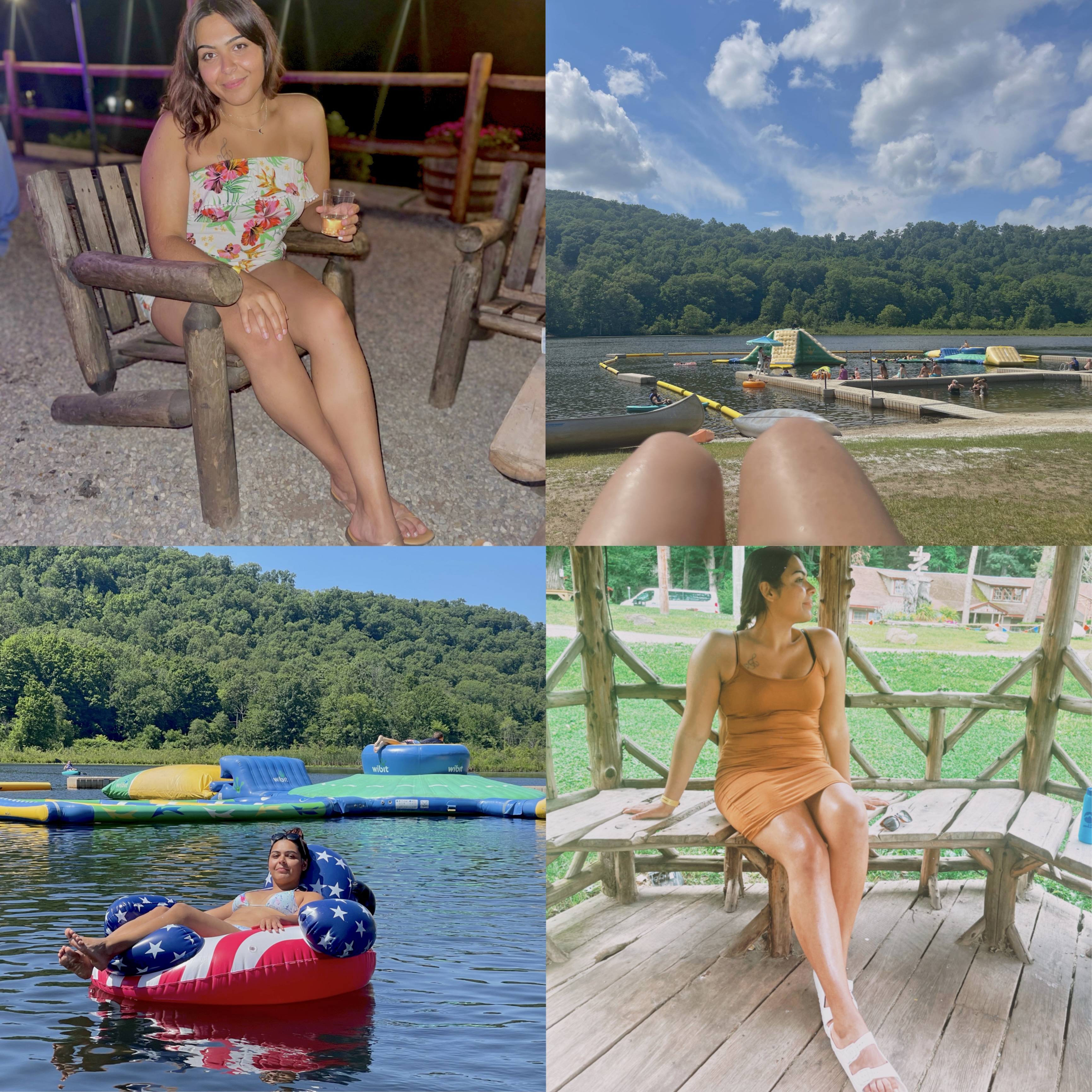 All in all, everyone needs to visit this place. You'll return home with a new sense of peace and exhilaration for life. Luckily, you can book an adult and family camp weekend now through Fall Finale in October which includes lodging, meals, drinks, and an immense range of activities.
Stay tuned for my next installment of the City Vaycay Series featuring the best places to sunbathe, eat, swim, laugh and relax in NYC this Summer.