You won't be surprised to hear that there are new high rises in the works in New York City. If this news surprises you, you should spring yourself out of that state of denial.
There's a high rise being built at 252 South Street, another one being built in Brooklyn, another in the works for the tallest building in the city, SHoP's 57th Street Tower, and another still in progress near Grand Central.
Creative design firm Visualhouse just compiled all this information into two stunning images: renderings of how the 2030 NYC skyline will look.
The breathtaking images-- and we've got to admit, the images are certainly gorgeous --feature everything from BIG's Via tetrahedron, to the massive towers on Billionaires' Row, to the gleaming tower that'll soon be Hudson Yards.
"This image shows the who's who of modern architecture - with buildings designed by Jean Nouvel, Rafael Vinoly, Bjarke Ingels Group, SOM, Foster + Partners, and Kohn Penderson Fox, just to name a few," Visualhouse CEO and founder Rob Herrick told 6sqft.
In case you're wondering, the second rendering relays a stunning photo of how the World Trade Center complex will look in 2030, too.
[anad]
The newest building in that complex is set to open on September 11th, 2021, the 20th anniversary of 9/11.
Herrick said of the renderings, "It is how these modern day masterpieces all fit together in the sky space, that will be the legacy for New Yorkers in 2030 and beyond."


Via Visualhouse
Of course, we're expecting there will be many more changes to NYC in 2030 than just a more impressive skyline.
Hopefully, we'll have an underground market and an underground garden on the Lower East Side.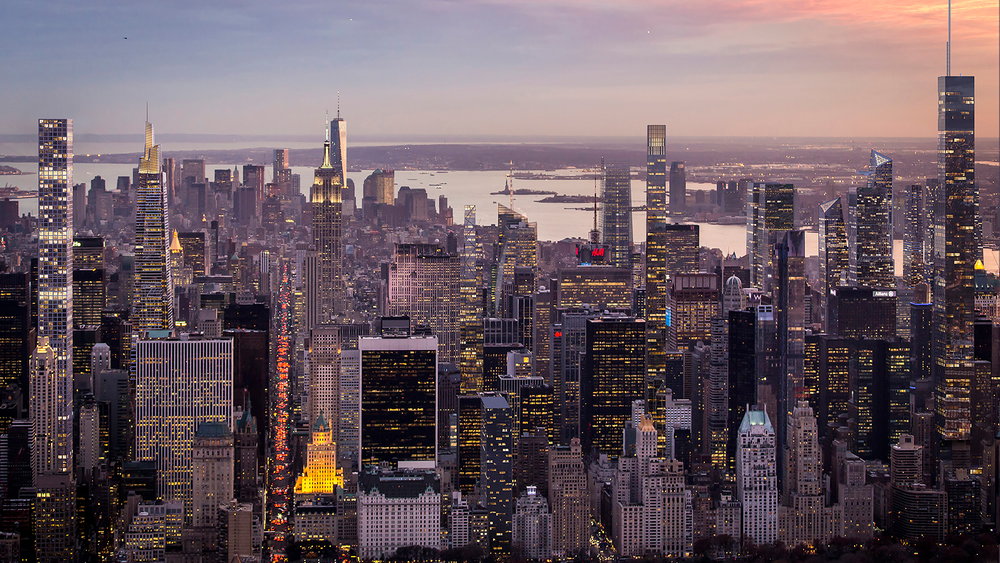 Via Visualhouse
There will be slides and massive hills on Governor's Island, and a huge ferris wheel on Staten Island.
So, yeah, our general impression of the whole situation is that we have a lot to look forward to. We're changing the tone. We're done resisting the innovation of all these high rises. We've resigned ourselves to admiring them for their architectural mastery. You with us?
Check out Governor Cuomo Green-Lights Anthony Bourdain's Pier 57 Revamp.
[via 6sqft]
[Feature Image Courtesy VisualHouse]