ATTN: If you are interested in learning more about Hungry Pop's interactive food experiences for your next corporate/team-building or private (bachelorette, bridal, birthday) event, you can contact them directly HERE.
After perfecting the sold-out 'Make Pasta & Fresh Mozzarella' over the past six months in the South Street Seaport, Hungry Pop has now solidified this experience as the newest must-do activity for singles, couples, friends, co-workers, and families all across the New York City region.
You'll eat a ton of amazing food (we're talking about a complete, plated meal here!), you'll drink a copious amount of wine, and you'll make fresh pasta & mozzarella—all in just two hours.
Following in the footsteps of their sold-out weekly event series, 'Make Pizza', Hungry Pop is proud to announce 'Make Pasta & Fresh Mozzarella, Drink Wine' going down on Saturday nights and Sunday afternoons from April through September. You can find a schedule of event dates, times, and other details here.
So what exactly is an interactive dining experience, you might be asking yourself? Let's simply put it this way: It's not just another night out at a local restaurant and it's definitely not your typical cooking class (which oftentimes leaves you overworked and underwhelmed). This is the best of both worlds—all rolled into one—with an open red & white wine bar laid on top. This experience is for anyone who's looking to have a good time--doing something super memorable--alone or with the person/people in their lives who they care about the most.
'Make Pasta & Fresh Mozz' goes down on Saturday nights and Sunday afternoons from April through September.
With a little help from artisanal cheese-making expert and New York native, Max Schwartzman (who learned how to make fresh mozzarella in NYC's finest establishments like Agata & Valentina, Campbell Cheese, and Mekelburg's) and Giorgo Katrantzos (who has more than fifteen years experience in hospitality and has held managerial positions at Walt Disney, Morton's Steakhouse, and Boro Hotel ), you can experience the most unique dining experience happening in NYC right now.
To kick the event off, you'll have a wonderfully refreshing mixed green salad with a creamy goat cheese & walnuts. Then, to add some much needed protein to this over-the-top culinary experience, we'll also serve up grilled chicken skewers seasoned with freshly-squeezed lemons and oregano; oh, don't forget about a heaping portion of handmade cheese tortelloni served with our homemade broccoli cream sauce! After all is said and done, you'll finish this experience off with the most yummy dessert ever: a delicious cinnamon walnut pastry prepared by our very own chefs (plus freshly-baked loaves of ciabatta bread served throughout the evening)!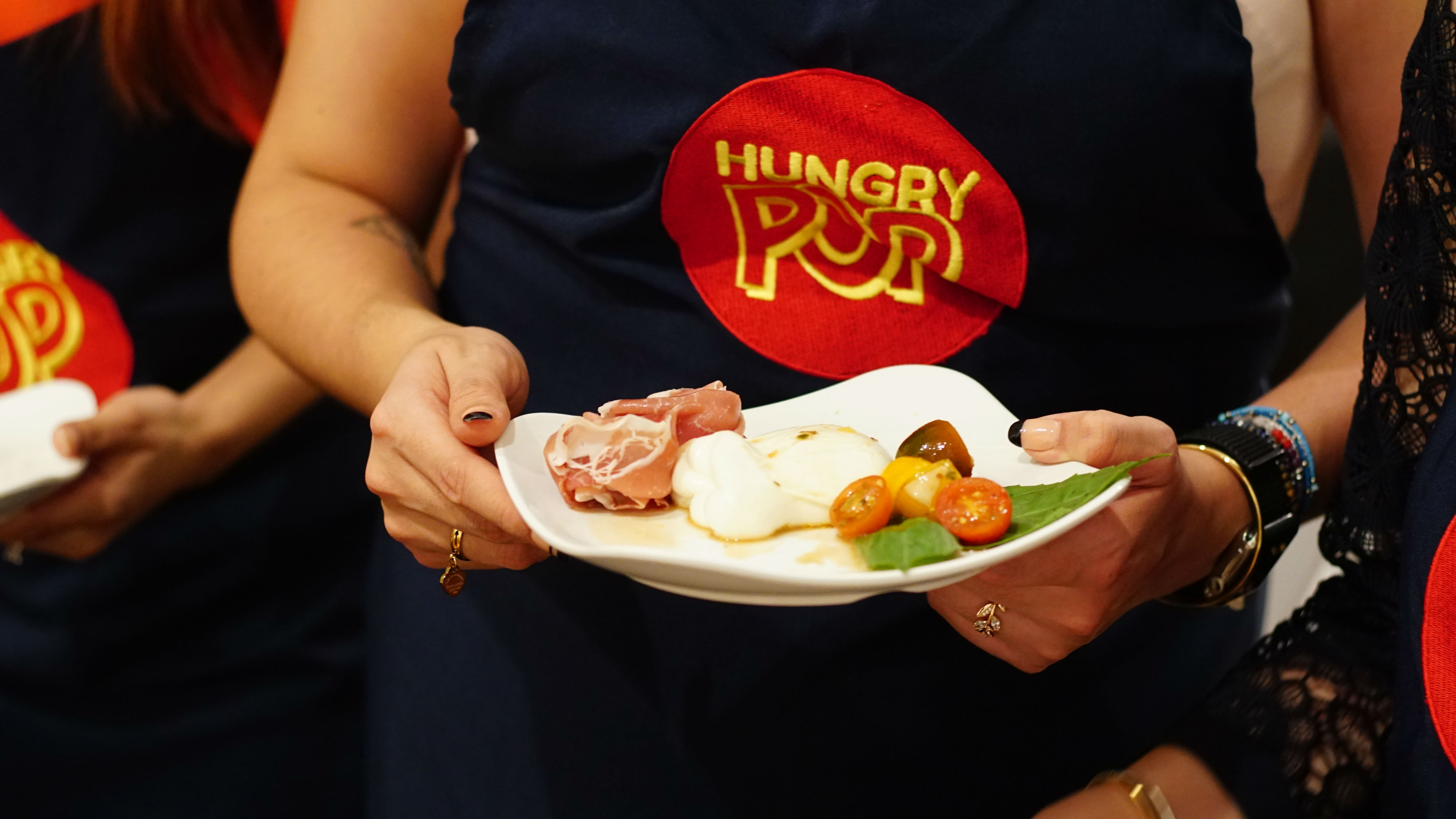 Then, the real fun begins...
You'll get a quick demonstration of how to make both pasta dough and fresh mozzarella, and then you'll finally be able to participate in making your very own mozzarella and fresh ricotta-stuffed tortelloni & fettuccine pasta (the latter of which you'll get to take home with you).
After you make your very own ball of fresh mozzarella, you'll be able to finish the dish off with slices of imported prosciutto and an heirloom tomato salad with basil and chunks of Parmigiano Reggiano. And then, buon appetito!
Talk about a full meal and interactive dining experience all in one, right?! So. Damn. Good.
To start the pasta-making experience off (you'll be able to bring home the tortelloni and fettuccine you make from scratch with your very own hands during this event), you'll first enjoy a tasting of fresh tortelloni with a homemade broccoli cream sauce to enjoy right then and there; so, yes, you should definitely come hungry and you'll absolutely leave full, tipsy, and most importantly, happy.
Not only will you gain invaluable hands-on culinary experience, but you'll also learn first-hand about fresh mozzarella and pasta from Hungry Pop's skilled team of licensed professionals!
Talk about a full meal and interactive dining experience (don't forget the wine!) all in one, right?! So. Damn. Good.
*Please note: If your group is 10 people or more (birthday parties & corporate/team-building events are welcome!), please contact info@hellohungrypop.com to discuss setting up a private event.*
So grab your boys, girlfriends, significant other, work colleagues, and/or loved ones (or come solo!) and join Hungry Pop for a taste of heaven and to test out your pasta and mozzarella-making skills.
If you're looking to create some incredible Instagram-able moments at the hottest interactive dining experience & feast unlike any other happening in New York City right now, this is it! You can purchase your tickets right here.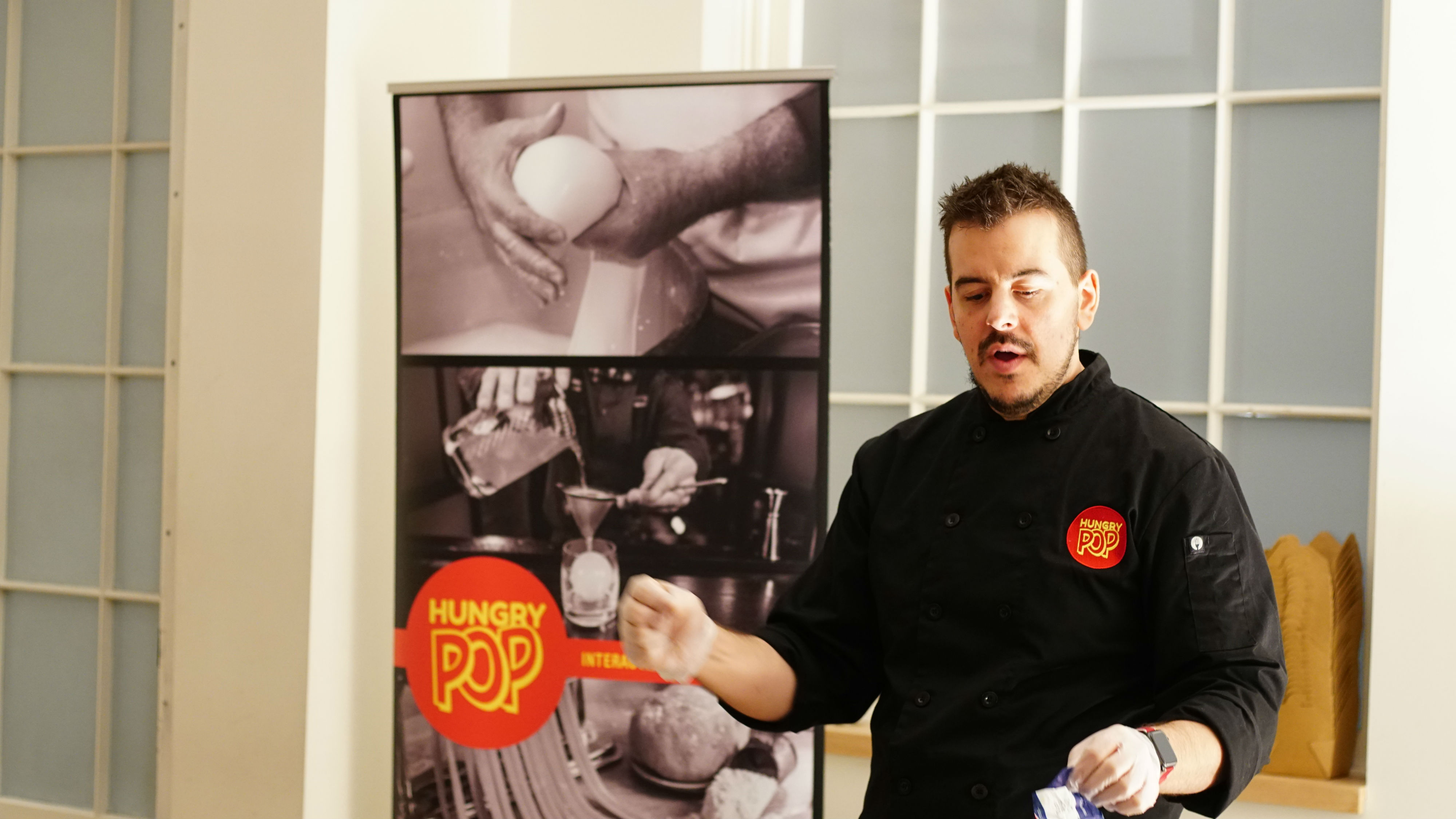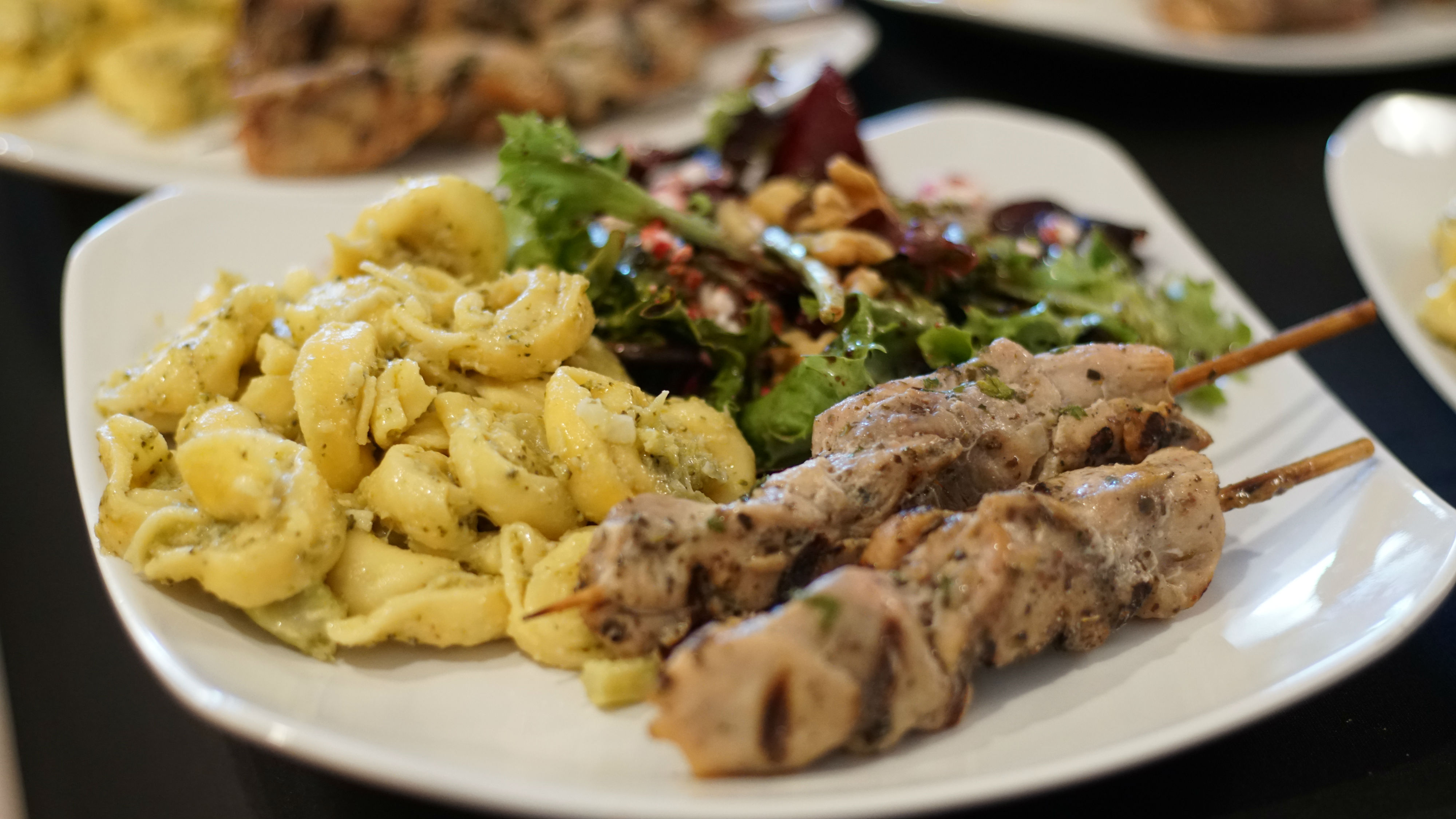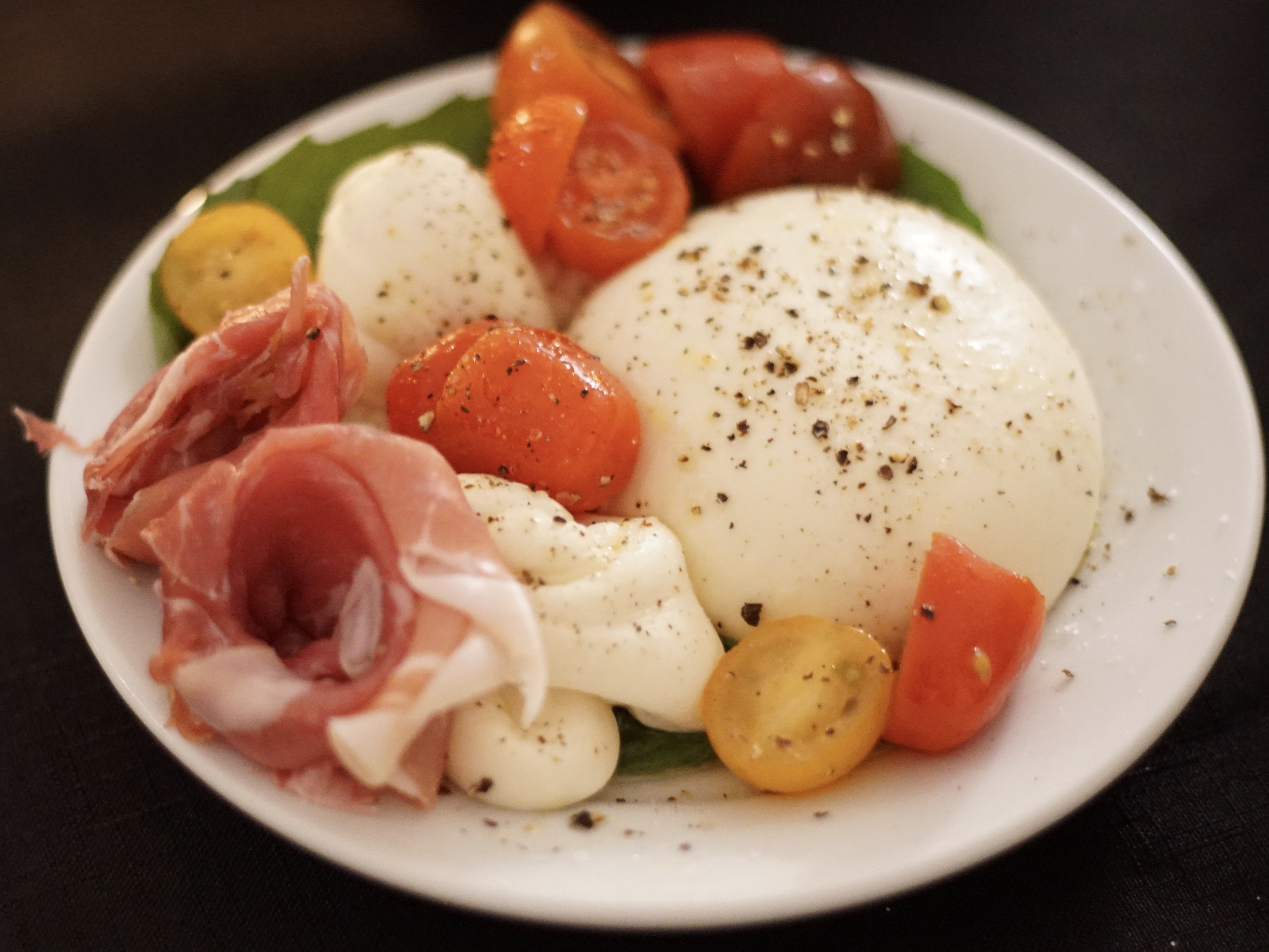 Check out photos and more details about our event HERE, and then take a look at some pretty amazing Instagram Stories and posts from previous events right HERE. Enjoy 'em-- and we'll see you for an unforgettable experience filled with tons of delicious food very soon!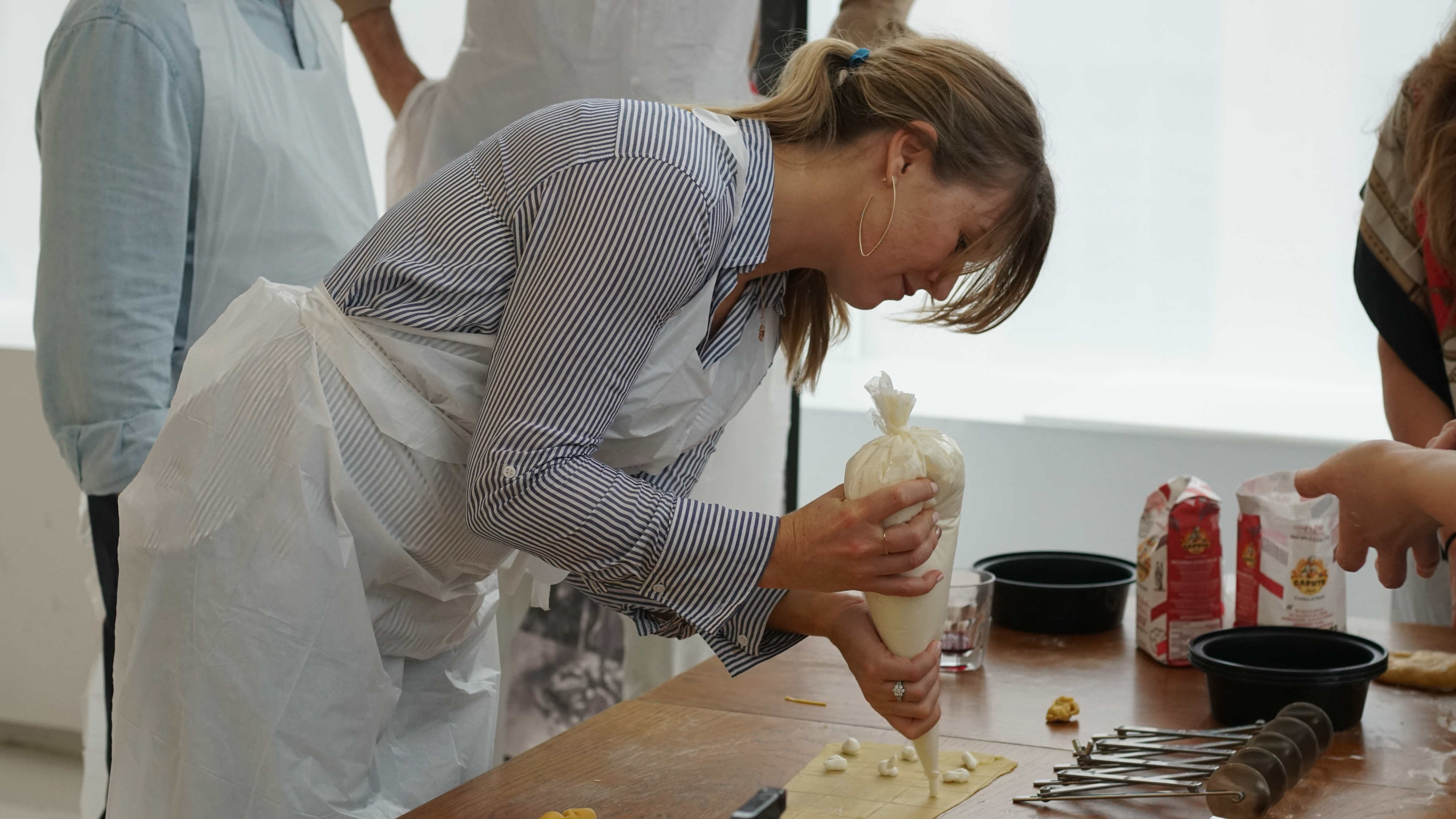 FAQs
What sanitary precautions are taken to ensure the well-being of all event attendees?
Our team members have been instructed to wash their hands regularly. We will also be regularly sanitizing door handles, bathrooms, work surfaces, and table tops before and after all of our events.
We recommend everyone wash their hands prior, during, and after an event, where hand soap will be made readily available. We do also provide and strongly encourage all attendees to use disposable latex gloves, which are conveniently available during our event(s) as well. Please avoid touching your face during an event and always remember to cover your mouth and nose when coughing and/or sneezing.
Most importantly, if you feel even a bit sick or under the weather, please contact us about potentially setting up a re-schedule date so that we can ensure the safety and well-being of all event attendees, well after the conclusion of this experience.
How many total people attend each event?
In our bright & airy 1,000 square foot South Street Seaport loft with super-high 14 foot ceilings, there is currently an average attendance of twenty (20) to thirty (30) people, with a maximum of forty (40) people allowed at each event/experience (communal dining-style seating with three to four large tables of approximately ten people at each table).