Subscribe to spoiled NYC's official newsletter, The Stoop, for the best news, eats, drinks, places to go, and things to do.
If there's one thing that the start of winter always does, it's amp up our appetites for the kind of hearty, satisfying, comfort foods we know will keep us warm inside and out.
And nothing prepares us for the wintry chill quite like a hefty, toasty pizza pie.
Thanks to Pizza Tasting Week, from the folks behind June's Italian Restaurant Week, all you need to do to get a $20 selection of some of New York's most indulgent upscale joints is hop on this site and make a reservation.
Here's a list of some of the best picks!
---
1. Luzzo's BK (145 Atlantic Avenue, Brooklyn)
mileinet ❤️
This Brooklyn Pizzeria is the fourth restaurant from Michele Juliano, behind Luzzo's group.
Their award-winning Neopolitan style pizza comes in a ton of delicious varieties, among them an Ortolana, featuring eggplants, mushrooms, and zucchini and the creative ham-and-hot-cherry-peppers Piccante. There's even a fried variety called the Montanara!
---
2. Rossopomodoro (118 Greenwich Avenue)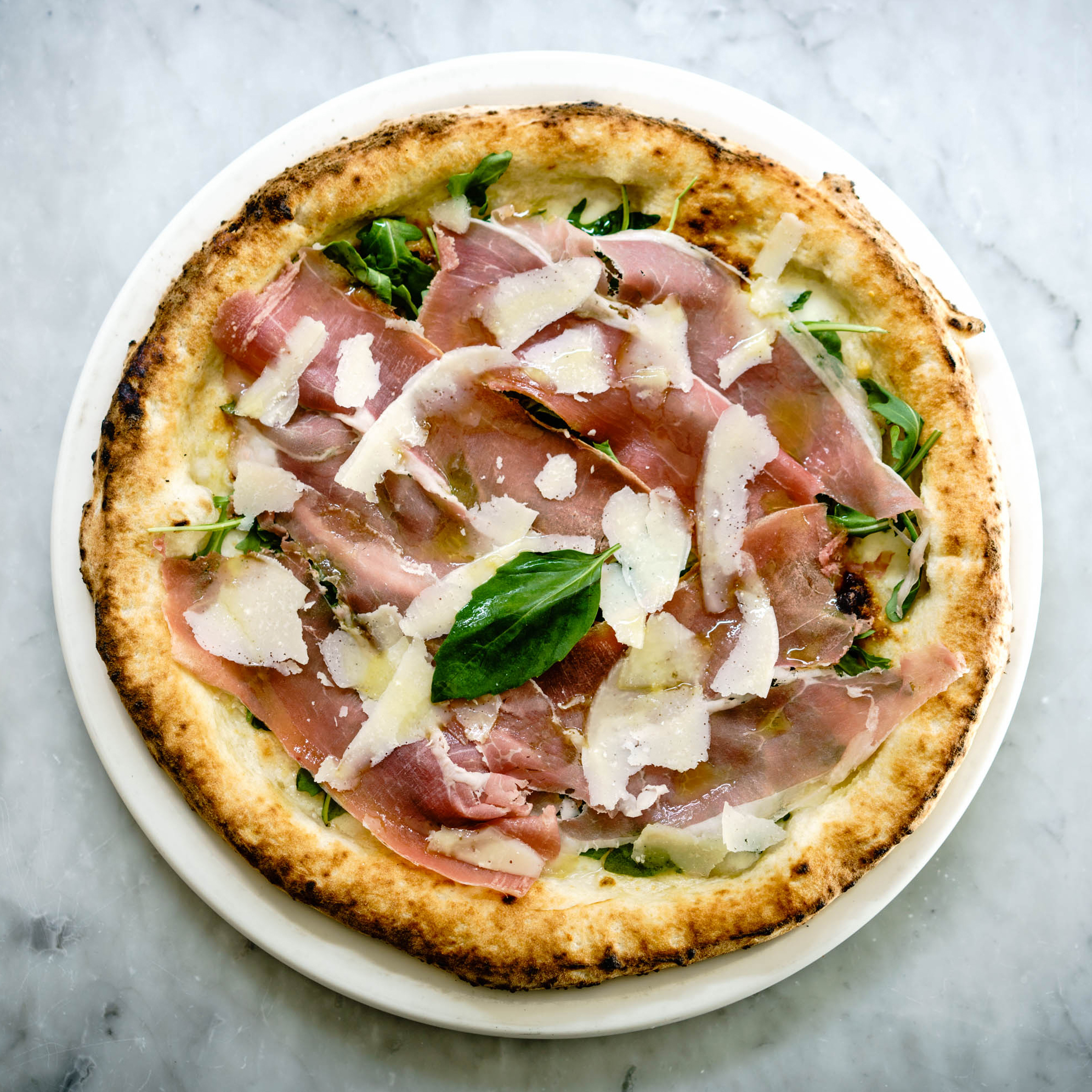 This authentic spot was founded in Napoli by three young 'scugnizzi'—a.k.a ragamuffins—with an insatiable passion for creating Neapolitan cuisine out of the freshest organic ingredients possible.
Try their black truffle and mushroom Tartufella, their spicy salami Indiavolata or basil-and-pine-nuts Genovese, and wash it all down with a fancy cocktail like a Rosso Spritz or Dark Vesuvio.
For some extra fun, gather a few of your hungriest friends and give the Giro Pizza game a whirl—participants order pizza after pizza in an endless cycle of yum! With just 90 seconds to crank out your next pie, there's no time to lose.
Plus, they also offer gluten-free crusts that are just as tasty as the standards.
---
3. Mandolino (137 East 13th Street)
mandolinonyc Watching the fight tonight? We deliver, order one of our favs Bruxelles pizza @mandolinonyc#mandolinonyc #walletpizza #unionsquare #pizza #pizzalovers #pizzaitaliana #neapolitanpizza #napolifoodporn #tagsforlikes #newyork #foodlover #restauranttimenewyork #nycdining #eaterny #italianrestaurant #italiancousine #unionsquare #bestofnyc #italyfoodporn #eatfamous #bestplacetogo #yummy #instagood #instafood #foodgasm #foodpic #foodpics #foodiefeature # #nyceeeeeats #eaterny
This "hidden gem" right by Union Square in the East Village might be your new fave!
Try their four-cheese Quattro Formaggi, their signature garlic-y Mandolino, or even the "Stella—an ambitious creation which features 8 different flavors in one pie! The sky's the limit, are we right or what?
If that doesn't whet your appetite, try finishing up with the Nutella Pizza or scoop of creamy gelato for dessert!
---
4. Cacio E Vino (80 2nd Avenue)
cacioevinonyc #pizza#sicilianfood #eastvillagenyc #rucola#mozzarella #prosciuttocrudo #parmigiano #laborday
Another promising East Village pick, this joint was established in 2006 by Silician-born Giusto Priola and has been serving up happiness ever since! Try the Norm, which features decadently fried eggplants, the luxurious gorgonzola-and-truffle-oil Trentino or the positively shrimpy Mazarra.
And don't miss a chance to try the traditional Sicilian cake or "cannolos" for dessert!
---
5. Pizzarte (69 West 55 Street)
thehungryjaps Treating ourselves to this Pizza with Truffle, Mushrooms and Prosciutto 😍😋🍕🍄 #thehungryjaps
This Michelin-recommended pizzeria is also an art gallery devoted to showcasing the works of Italian and international artists! Currently on exhibition is the "Creation and Destruction" painting series of Korean artist Young Ja Kim and the colorful works of Sophie Sejourne.
As you take in the vibes, munch on a fried-dough Sophia, a buratta cheese and Butternut squash Pizzarte or an artichoke-and-olive Carreteria. They also offer a variety of gluten-free and vegetarian selections, so even those with special dietary needs won't be going home disappointed!
---
6. Ribalta (48 East 12th Street)
ribaltapizza 🍕If you were in a pizza lift, which floor would you choose? ⬆️ Pala ciliegino or ⬇️ Borbone? #ribaltapizza #difficultchoice pic: @twoboyswhoeat
Founded by Naples natives Rosario Proscino and Pasquale Cozzolino, this relaxed spot boasts natural Italian yeast and "Le 5 Stagioni" mix of flours. That's a precise combination!
Try their signature sausage-and-broccoli-rabe Ribalta, their savory mushroom Porcini e Pancetta, or buffalo-ricotta-and-caper Salina. Or just customize your own pie!
And be sure to save room for an almond-and-chocolate "caprese" cake for dessert or a delectable Baba Al Rum sponge cake.
---
7. Obica (928 Broadway)
obicamozzarellabar Il Radicchio Rosso di Treviso IGP Tardivo è il nostro speciale di questo mese: provalo nell'insalata o sulla pizza! / Radicchio Rosso di Treviso IGP Tardivo is our special of this month: enjoy! . . . #obica #foodtoshare #radicchio #mozzarella #burrata #november #special #pizza #italianfood #italianstyle #instapic #picoftheday
The Flatiron location of this worldwide chain, with locations spanning Italy, the UK, and Japan, is not to be missed!
Try a fancy Prosciutto Crudo, a veggie-covered Verdure Grigliate, or a spicy sausage Nduja e Burrata. Oh and don't hesitate to up the ante with a classic Italian cocktail or martini. We sure won't!
---
8. San Matteo Pizzeria e Cucina (1559 2nd Avenue)
sanmatteopizzabar It's #Wednesday! Celebrate with our Contadina Pizza! Tomato Sauce, Homemade Mozzarella, and Mushrooms. 🍕🍕🍕 #sanmatteonyc 📍: @sanmatteopizzabar 🏙: Upper East Side, NYC 👇🏼 TAG YOUR FRIENDS! 👇🏼
We already gave you the lowdown on their incredible pizza dough panuzzo sandwiches, but did you know their classic pizza pies are equally incredible?!
Grab an arugula-and-tomato Primavera, a truffle pate Tartufata, or a pancetta-and-parmesan Mariconda.
Craving pizza for dessert, too? Get the best of both worlds with the gelato-filled Nutella panuozzo, drizzled inside and out.
Got a hot tip or correction? Drop us a line at tips@spoilednyc.com