2016 was a year that we lost one of the greats, but what's gone is not forgotten.
The Brooklyn Museum is honoring our rockstar alien leader David Bowie with an exhibition running until July 15th. Although his legacy is defined by his music, there is more to him than meets the eye, and that is captured in David Bowie is.
Museum-goers will be able to experience pieces of his creative mind, expressed through album artwork and handmade costumes; a constant revolution of style and thematics. Bowie didn't just make music. He created universes. Each vision is present in each of his releases; an entire brand with every new album.

Created with unprecedented access to his personal archive, the immersive exhibit includes over 400 items from his collection, a myriad of handwritten notes and lyrics, including intimate details like cut-out strips of paper that Bowie used to jumble around and piece back together lyrics, and a sketch for the Young Americans album cover.

Other highlights of the exhibition include more than 60 custom-made performance costumes (including six designed by Freddie Burretti for Ziggy Stardust / 1980 Floor Show and seven designed by Kansai Yamamoto for Aladdin Sane), behind the scenes footage from the Diamond Dogs Tour. Plus an inside look at Bowie's collaborations with Iggy Pop, and his influences such as Little Richard, John Lennon, Lou Reed, and John Coltrane.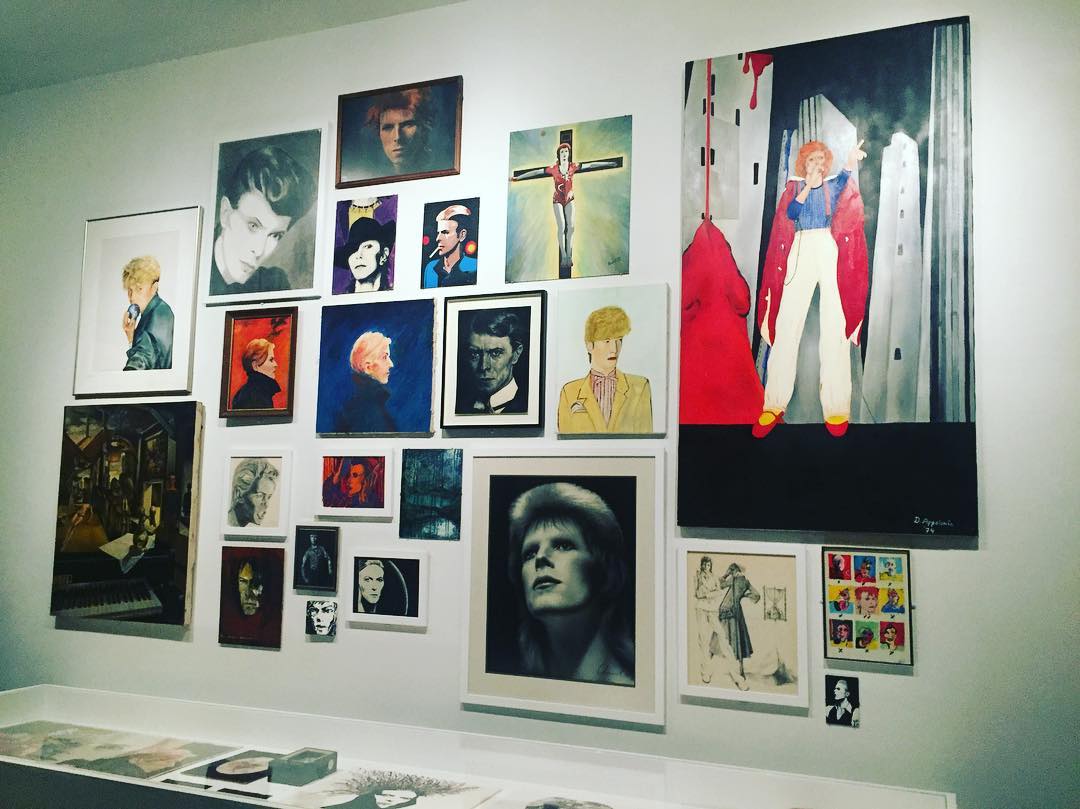 via @laminda
The exhibit is paired with an audio tour provided by Sennheiser (included with the price of admission), creating an elevated experience accompanied by projected animations and videos.

Now take a stroll through the history of this legend with David Bowie is and learn something new about one of the greatest musicians of our time. Brooklyn is the exhibit's final stop on its worldwide tour, so you don't want to miss this once it's gone for good!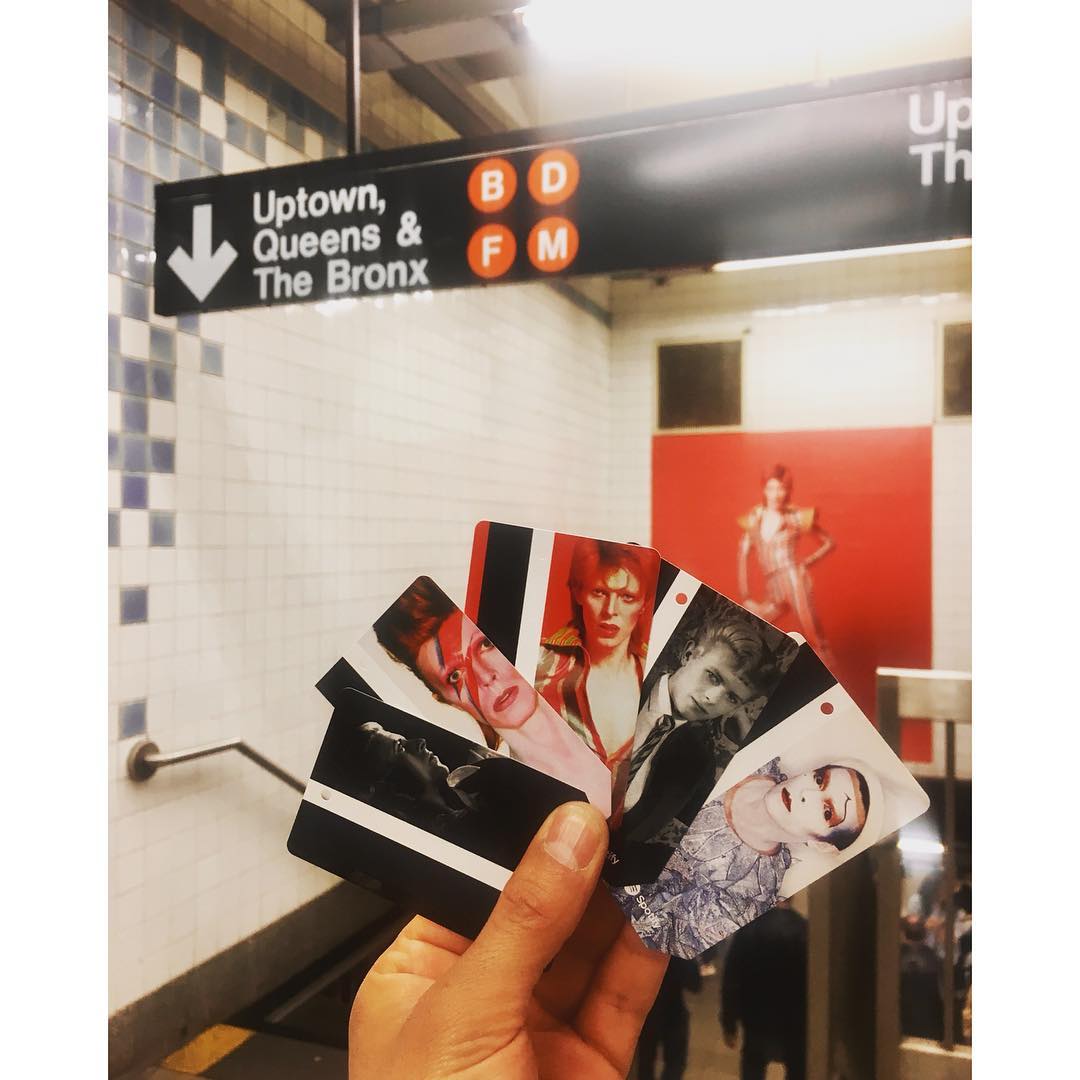 via @neil_lion
Can't get enough of Bowie? Head over to the Broadway-Lafayette Station for your chance at a Bowie MetroCard.