After initially moving to New York to pursue a career in photography and modeling in 2011, Corey Wash emerged as one of the city's leading new artists. 


High off of the success of her recent LA exhibition Pockets, Wash presents, It's a Jungle Out Here, an immersive triptych, and her third solo exhibition. Guests of last week's opening reception include musician and producer MeLo-X, fellow artists Jose Parla and Malik Roberts, and model Geordan Briscoe.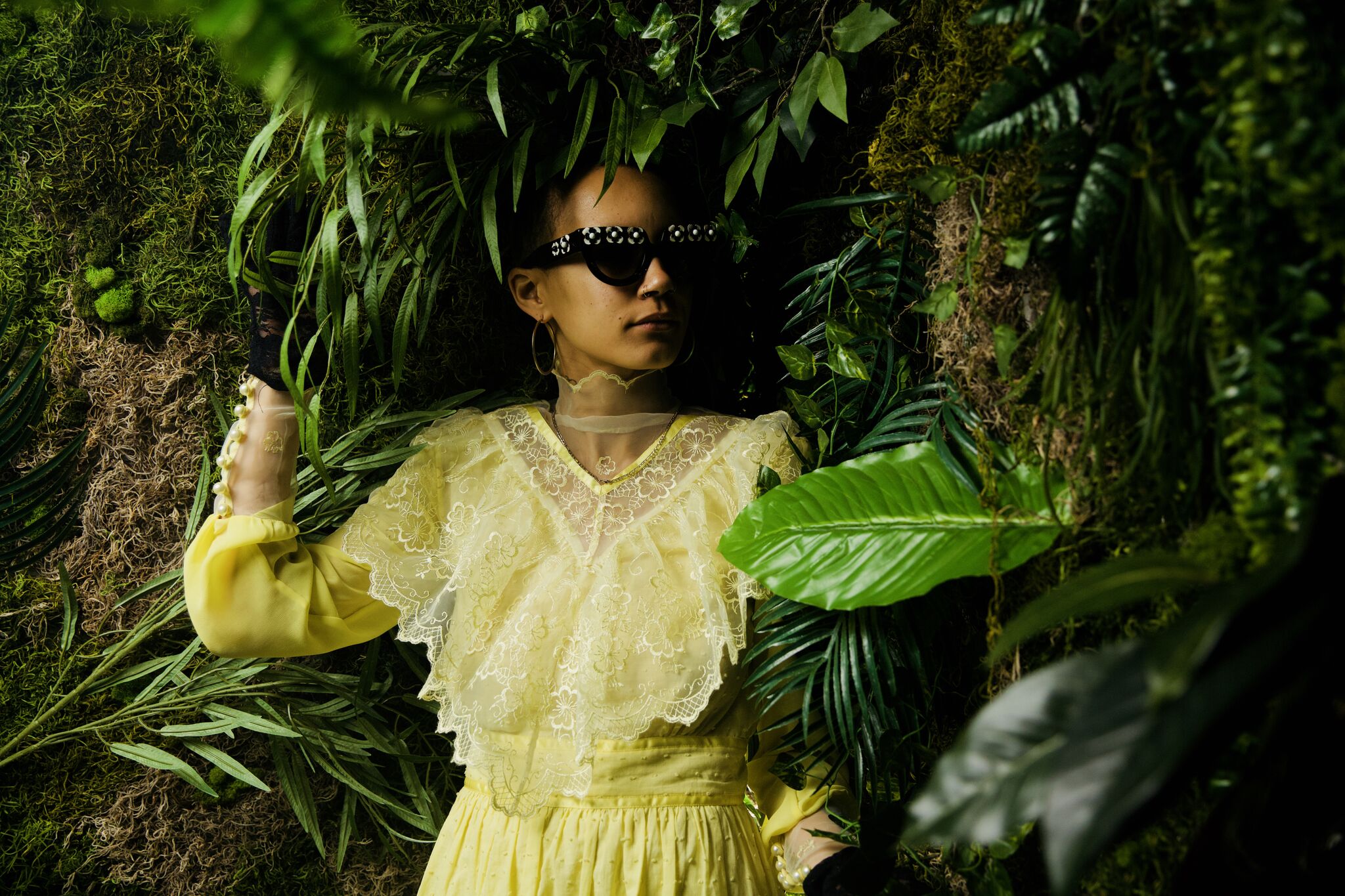 Image by Erik Bardin

Co-curated alongside ABXY gallery founder, Allison Barker, the installation focuses on raising awareness about the dangers of rainforest destruction and the negative impact of mindless consumption.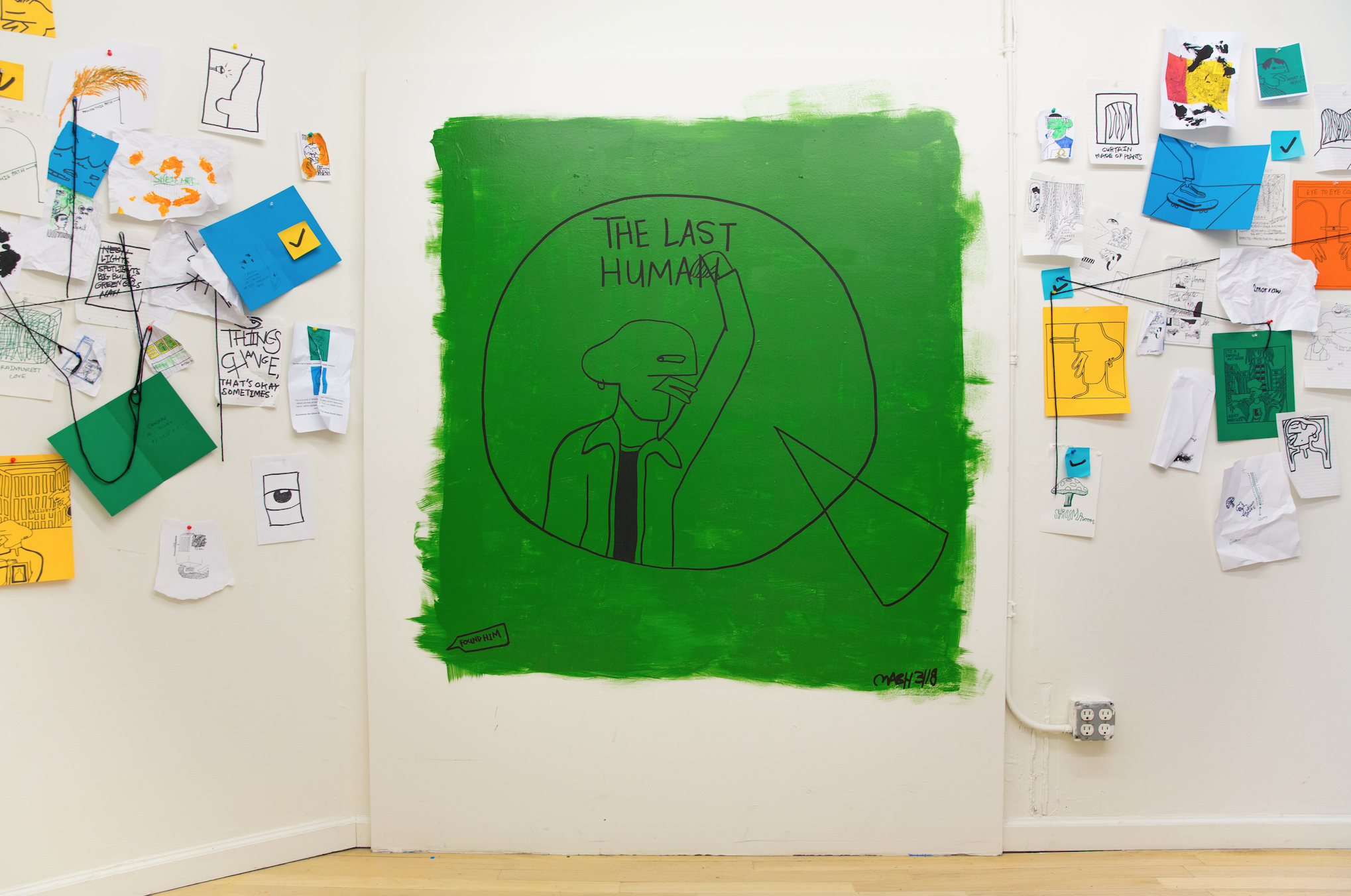 Image courtesy ABXY
In The Process Room, you'll find a portrait of a ubiquitous character Willoughby drawn over an evergreen swatch on the wall. Above Willoughby—gender fluid and racially ambiguous—reads, "The Last Human" and the remaining walls are collaged and connected with black string.
Scenes of Willoughby and friends, production sketches of the installation, and a collection of notes—including an ominous "2morrrow" on a crumpled piece of white paper—fill the remainder of the room.


Renowned for her storyboard-formatted, thick black marker drawings on hyperpigmented backgrounds, the exhibition follows Wash's characters as they witness the consequences of unvetted environmental interaction. Through the narrative, the viewer is transported to Wash's distanced autobiographical perspective on the rapidly changing world, addressing the current generations attempt to move forward through a dubious future.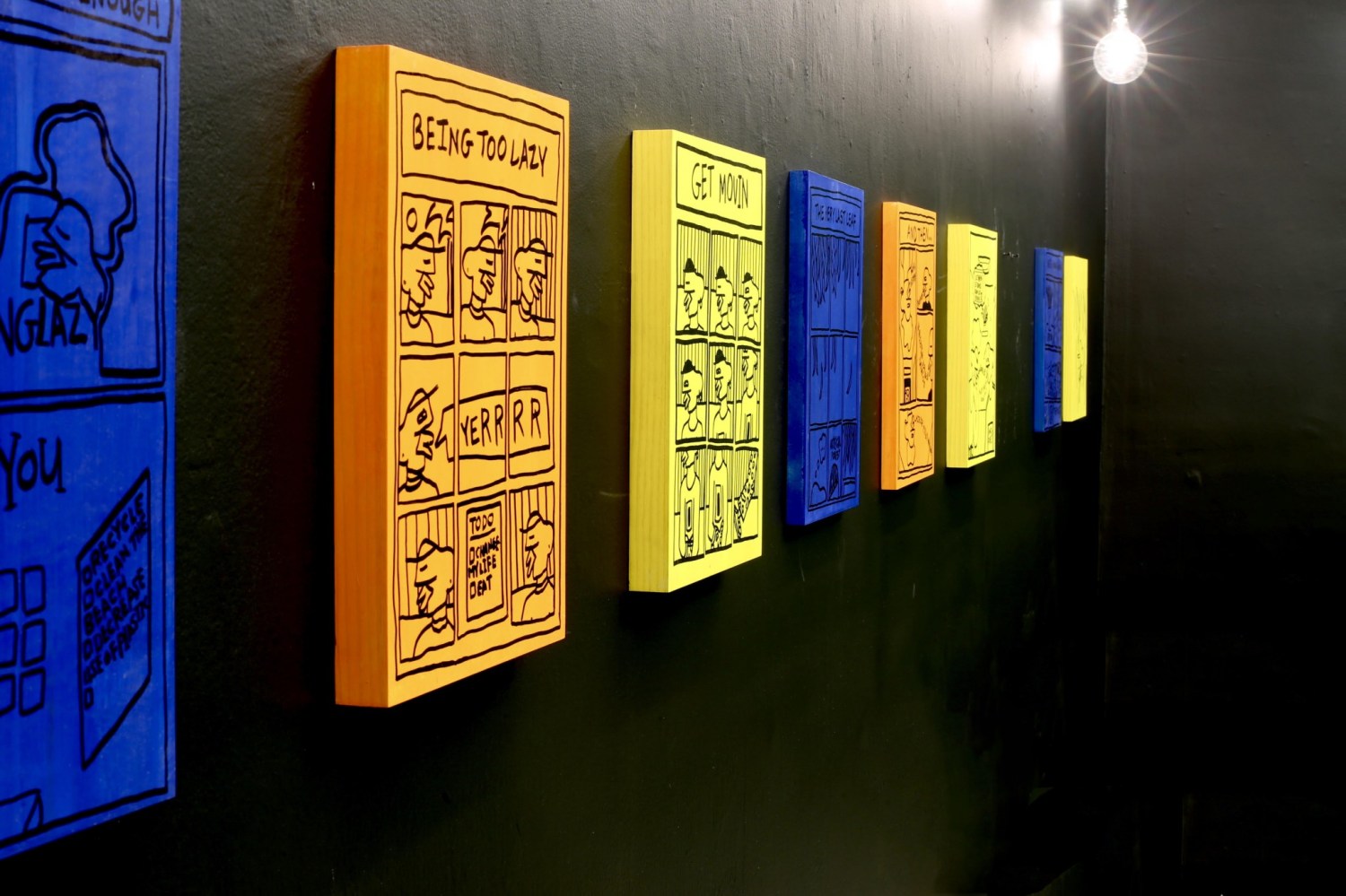 Image courtesy of ABXY
A short descent from The Process Room opens to black walls holding the breadth of the exhibition. Cassette players are placed throughout the room looping recordings of the rainforest (designed in partnership with artist Bryan Ellingson).
Nostalgic in their form, the sound serves as auditory immersion and haunting possibility of how future generations may relate to nature after its destruction. The line between Wash's and Willoughby's realms is often blended this way. 




The exhibition concludes in The Forest, synthetic vines and greenery are woven to create an enclosed canopy, softened lighting, and diffused mist add to the enveloping peace within the seclusion. Admittance to this area is spaced and monitored to maintain enveloping quality within The Forest atmosphere.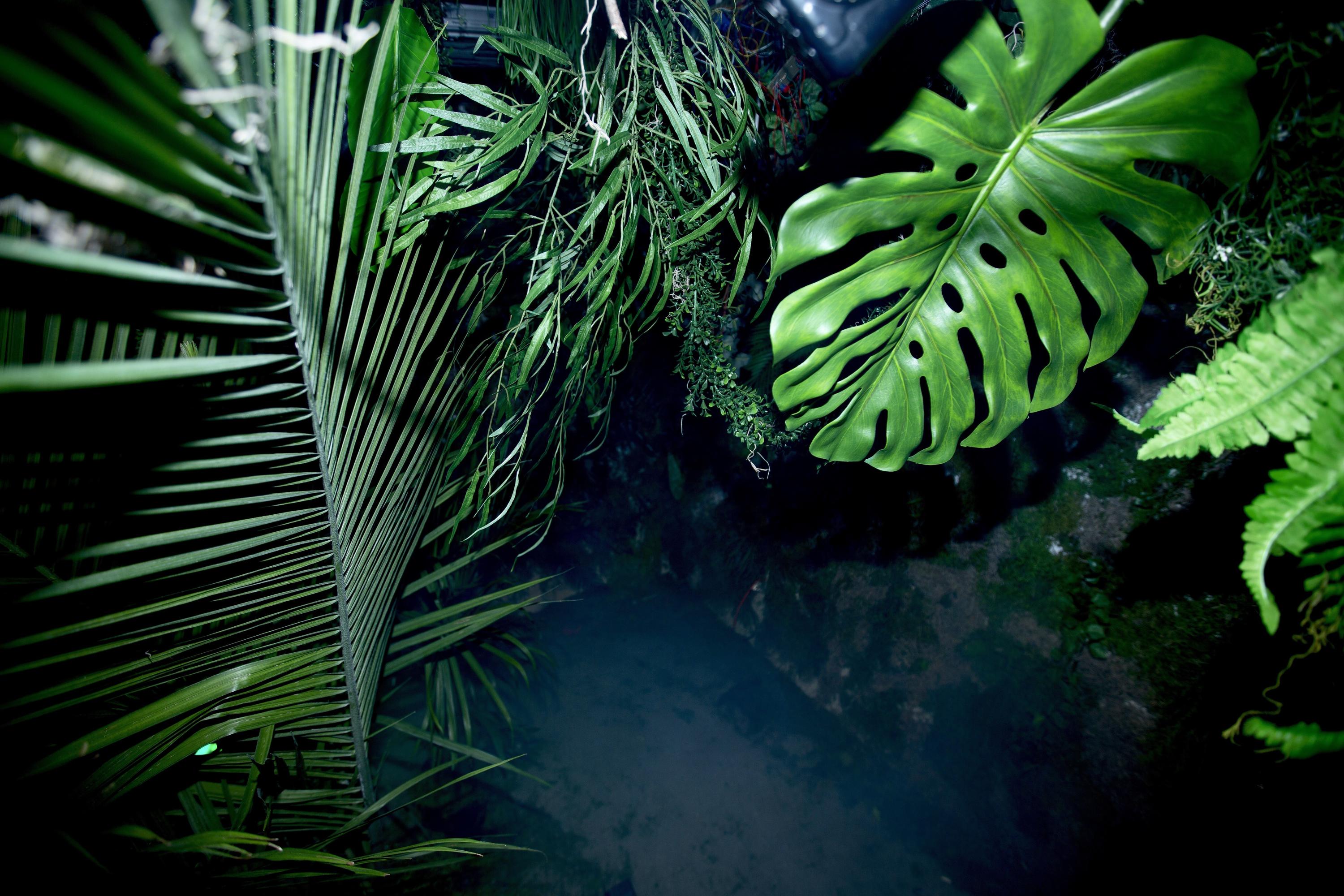 Image courtesy of ABXY


Maybe, the jungle is the world we create underneath what the world sees; maybe if we save that, we can save ourselves. 





It's a Jungle Out Here is open to the public until April 17th. Stay tuned for updates on the exhibition, closing reception, and Corey Wash!