Subscribe to spoiled NYC's official newsletter, The Stoop, for the best news, eats, drinks, places to go, and things to do.
We are in it now, folks! SUMMAH TIME that is.
The days are longer, warmer, and the A train has quite literally popped off the track.
It's official: The MTA is LIT!
Now I know we are all just dying to be on the next "train" that derails so we can rack up them likes, so I've put together a nice little listicle for ya, so you can save those $$$'s on what counts: subway swipes and spiked seltzer.
...JK JK though, stay safe fam!
---
1. Jazz + Wednesdays (July 5th)
afamuseum Happy #EarthDay! This Appliquéd and Embroidered Pictorial Bedcover (1825–1845) highlights the natural world through its diverse depiction of animals, insects, and plants. 🌼🐦Share your favorite animal or flower appliqué in the comments below!🦌🌸 ⠀⠀⠀⠀⠀⠀⠀⠀⠀⠀⠀⠀⠀⠀⠀⠀⠀⠀⠀⠀⠀⠀⠀⠀⠀⠀⠀⠀⠀⠀ Image: Appliquéd and Embroidered Pictorial Bedcover, artist unidentified, possibly New York State, 1825–1845, wool, silk, cotton, and beads with silk and cotton embroidery, 91 x 80 1/2 in., gift of Ralph Esmerian, 1991.27.1. Photo by Gavin Ashworth. ⠀⠀⠀⠀⠀⠀⠀⠀⠀⠀⠀⠀⠀⠀⠀⠀⠀⠀⠀⠀⠀⠀⠀⠀⠀⠀⠀⠀⠀⠀ #bedcover #embroidery #applique #appliqué #quilt #sewing #textile #animals #birds #flowers #folkartmuseum #fromthecollection
Every Wednesday and Friday this month, head on over to the American Folk Art Museum for some free music courtesy of the Bill Wurtzel Trio! Shows begin at 2 p.m. and last till about 3:30 and you'll leave feeling mellowed out or inspired or seething with rage... I don't know what effect music has on you, TBH, because it's your journey?
American Folk Art Museum, 2 Lincoln Square
---
2. Bastille Day NYC (July 9th)
parisjetaime The @toureiffelofficielle is getting ready for next week 🔵⚪️🔴 #BastilleDay #14Juillet Nice pic @celicelo #Parisjetaime #Paris #Parigi #파리 #visitParis #beautifuldestinations #FeteNationale #photooftheday #picoftheday #travel #France #visitFrance #goodday
"Bonjour! Good Day! How is your family?" Sorry that's me #screlting Beauty and the Beast at my coworkers. Bastille Day on the other hand, is a celebration of France's independence and it's historic friendship with the United States.
Some fun French phrases to learn: "J'adore Macron!" "Trump est un idiot!" Also to enjoy: wine and cheese tastings, and cancan dancers performing!
E 60th Street (from Lexington to 5th Avenue), 12 p.m.- 5 p.m.
---
3. UCB All Stars feat. Sasheer Zamata (July 10th)
thesheertruth Wooow @the_lovely_drawing is so good 👏🏾👏🏾👏🏾 #Repost @the_lovely_drawing ・・・ Finished portrait of @thesheertruth! Done in artist pens, watercolor, and white gel pen on 9" x 12" Canson watercolor paper. Photo by @zackdezon. 🎤🎨🌟
Held at Central Park's Summerstage venue, watch veteran performers from the UCB (founded by Amy Poehler, Ian Roberts, Matt Besser, and Matt Walsh) improvise with former Saturday Night Live cast member Sasheer Zamata! Show starts at 7 p.m, laughs to be had by all.
Rumsey Playfield, Central Park
---
6. Shakespeare in the Park: A Midsummer Night's Dream (July 11th- August 13th)
publictheaterny Lord, what fools these mortals be! #tbt to our last production of MIDSUMMER, 10 years ago at The Delacorte! ✨
The Public Theater kicked off their summer season with some controversy with a very Trumpian Julius Caesar, and now it's back to some lighter fare (maybe?) with A Midsummer Night's Dream. Joining the cast are Annaleigh Ashford as Helena, Phylicia Rashad as Titania, and Danny Burstein as Bottom.
Delacorte Theatre, Central Park
---
5. NVR SLEEP: Staycation Vibes (July 12th)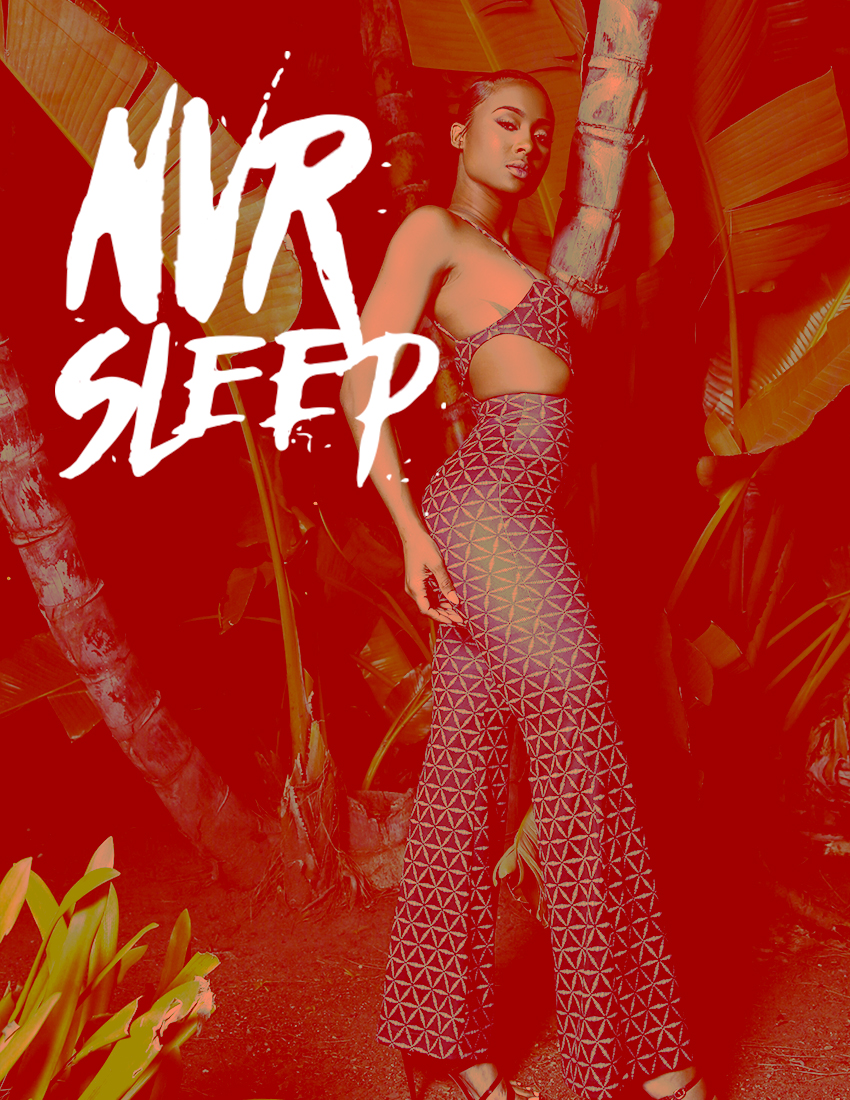 This is one of the reasons why NYC is known as the city that never sleeps. On July 12th, Kinfolk 90 is back at it again with the most dance-worthy music, Old Blue Last beer, and some cool-ass people doing the same thing you are. You don't wanna miss it. Unless you're lame. Then sure, miss it.
---
7. Carnaval de la Cultura Latina 2017 (July 16th)
kingobofficial ""El Exito tiene Una Simple Formula: Da Lo Mejor de ti y puede que a la Gente le Guste"" Gracias Jackson Heights Queens NY ⚡️⏳⚡️ :::Carnaval de la Cultura Latina::: Jackson Heights Queens New York #HajimeWaki #HajimeWakiMediaTour #NY #NYC #Blle 🔱 @hajimewaki #HajimeWakiTour #Dominican #Japanese #Honduran 🇩🇴🇯🇵🇭🇳 #Kingobofficial #CarnavalDeLaCulturaLatina ⚡️
This yearly festival for all ages aims to promote the art, music, dance, and food from Latino cultures- and attendance is growing with each year. Last year over 80,000 men, women, and children of all ages attended! Come join and experience Latin music, food, and culture with several thousands of your new BFFS!
Southern Blvd Between 163rd Street & Westchester Avenue, Bronx
---
8. Anchorman on The Intrepid (July 18th)
nycgo The @IntrepidMuseum is one of New York's most visited museums. It comprises the USS Intrepid, a decommissioned Navy aircraft carrier as well as the USS Growler, the only former US guided missile submarine open to the public for tours. 📸: @chief770⠀ ⠀ #NYC #nycgo #seeyourcity #thisisnewyorkcity #allarewelcome #welcomingtheworld #iloveny #lovenyc #🗽
Time to dust off your Ron Burgundy impression... JK please don't ever do it again, ever.
But it is definitely time to see the hilarious 2004 flick that had us all crying in glass cases of emotion, OH I COULDN'T HELP MYSELF. And what better way to see that epic fight scene than on the flight deck of a friggin' battle ship?
Intrepid Air and Space Museum.
---
9. Harlem Week (July 30th)
nycmayor From yesterday's Percy Sutton 5K march at #HarlemWeek with @nyrr. Who's training for November's NYC marathon?
Harlem Week kicks off on July 30th with a day of concerts, theater, an outdoor festival, and even a fashion show!
Stop by the International Gospel Showcase at U.S. Grant National Memorial Park, grab a tasty treat from local vendors, and close out your day with the Concert Under the Stars, featuring Ray Chew & Harlem Music Festival All-Stars!
West 122nd & Riverside Drive.
Got a hot tip or correction? Drop us a line at tips@spoilednyc.com