One of the hardest things to do at this time of year is buying the right gift. Whether it's your significant other, your parents, or even your girlfriend's obnoxious kid brother, nothing says, "Thanks a lot..." like getting somebody something absolutely whack. We've all been there.
Harder still, is finding the gift for that relative or family friend that wants a little taste of the real New York City to have (or lose) forever.
You could do something simple, cheesy, and stupid and stop in one of those obnoxious tourist boutiques in Times Square. Everybody wants an I <3 NYC coffee mug, right?
Wrong. Nobody wants those mugs. Stop making them, stop buying them.
Here are eight souvenir gifts that your family and friends might actually like. Better still, these gifts are handmade. Best? You don't have to set a foot in Times Square.
---
1. Wood Carved New York City Skyline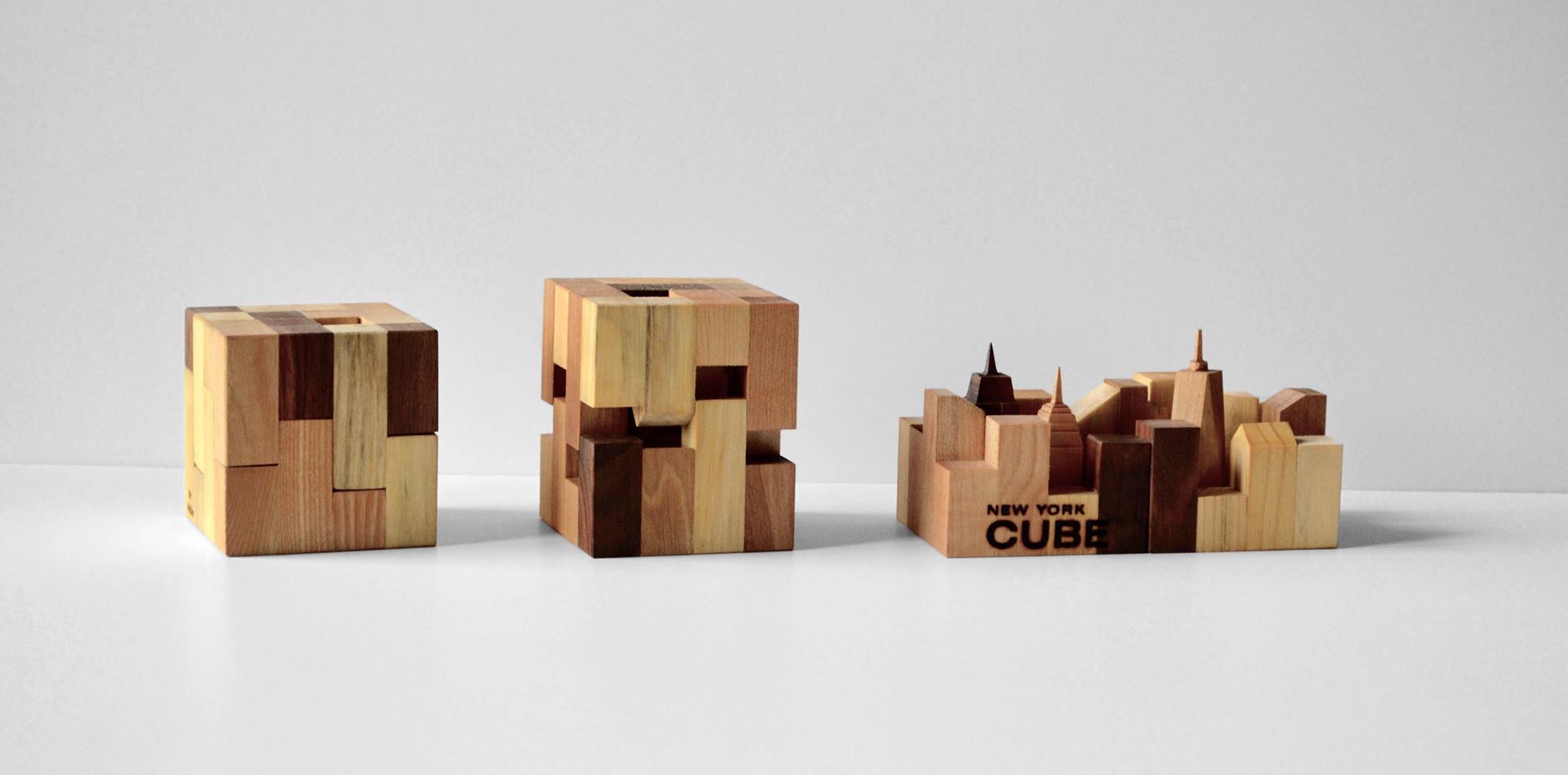 These cubes are all hand crafted from the wood of walnut, maple, pine, oak, and cherry.
This crafty cube at first seems like just that, a cube… until you open it. Once opened, it shows an artistic interpretation of the iconic New York skyline, such as The Empire State Building, Chrysler Building, One World Trade Center aka Freedom Tower, and The Flatiron Building.
[anad]
The New York Cube represents the diversity and uniqueness of the city. It looks like a puzzle piece when closed, as modern art when half opened and as a New York City skyline when opened wide. Find this Cube here.
---
2. Limited Edition hand crafted snow globe with NYC landmarks
Like its model city, this New York City snow globe contains a little bit of everything. For tourists and locals alike, it celebrates the diverse and limitless ways to encounter the city, whose lights and energy this time of year is truly magical.
Experience it for yourself and live it everyday with this gorgeous gift that perfectly encapsulates New York City Christmas.
Mirroring the experience of walking through the "City that Never Sleeps," this cityscape offers a new surprise at every turn—from the familiar Chrysler Building to the new One World Trade Center, to the New York Public Library's lions and Wall Street's bull. You can find it here.
---
3. Chrysler Building Reimagined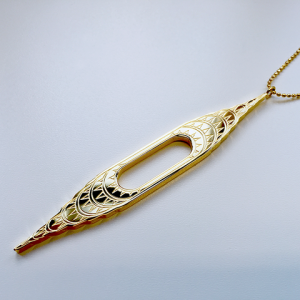 This 18 karat gold plated necklace is Inspired and designed to reflect the style and shine of New York City's gorgeous architecture, this Chrysler Building necklace is a true show stopper. Carefully engraved this piece is a work of art in its own right, just like the building it represents.
Whether for yourself or as a gift, this timeless statement piece is a classy way to show the best that New York has to offer.
As far as high fashion jewelry goes, this piece has it all, and your loved one will be thrilled to wear an NYC fashion runway design that glitters just as bright as the city during the holidays. Go here to see more of this elegant gift.
---
4. Swarovski Crystal Inlaid Phantom of the Opera Earrings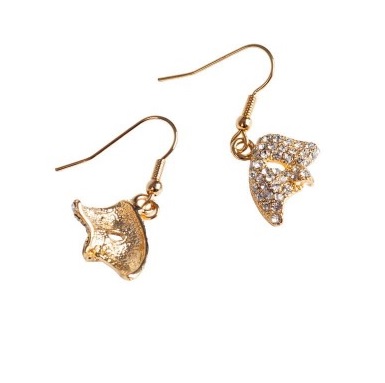 Nothing says New York better than a trip to Broadway. Performers from around the globe swarm to make it here, and to be amazed by the magic that unfolds, and you can give that magic too. Not by performing of course, but by dazzling the senses with these sparkly gold earrings inlaid with real Swarovski crystals.
For an added effect, give this gift to her during an actual Broadway show! If you're unsure which one, the Radio City Christmas Spectacular featuring the Rockettes is always in vogue. Discover them here.
Designed to resemble the infamous Phantom of the Opera mask, these earrings are sure to turn heads and inspire an emotional response equivalent to the one you get from watching a Broadway show, and that's exactly what you need. It is Christmas after all.
,
5. Limited Edition hand-stitched baseball Citi Field Baseball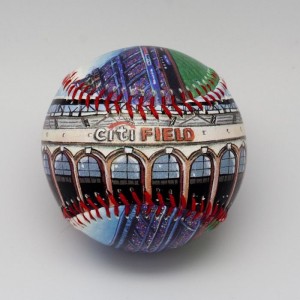 Hand crafted with care, this ball represents Mets history. This limited edition commemoration ball is a tribute to the ultimate baseball underdog. We've watched as the Mets have risen and finally made it back to the world series after 15 years!
As David Wright and Daniel Murphy's first world series, your New York baseball fan has a lot to celebrate. This Citi Field Mets ball does just that, as the stadium holds its first world series in history.
Surprise the fan in your life by putting this ball under the Christmas tree, or sneak it in as a stocking stuffer for any guy. They'll scream, they'll cry, and they'll hug you as they shout out their baseball love, "Let's go Mets!" Is there any better Christmas than that? Find it here
---
6. NYC Designed adjustable cuff bracelet with Subway Map etched on stainless steel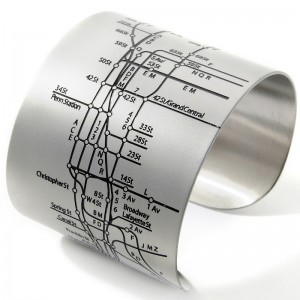 NYC is famous for its subway system, first conceived in 1827. Today, it's the way the whole city gets around. Whether you know someone wanting to come to New York, or who's been here before, there's nothing more iconic than an MTA metro map.
Of course, a flimsy piece of paper wouldn't make a great gift.That's why it's been engraved on this tarnish free stainless steel cuff bracelet.
Sit back while your friends and family endlessly send you a stream of thank yous as they navigate the New York City streets like a pro, without looking like a tourist.
Even better, they'll get to see all the sites they wanted to without spending so much time getting lost! Don't forget to recommend they visit the holiday shopping centers like Chelsea Market, and the gorgeous Rockefeller Center for the Christmas tree lighting! You can see more of it here.
---
7. Holiday ornament intricately hand-crafted and made from plated nickel, copper, and brass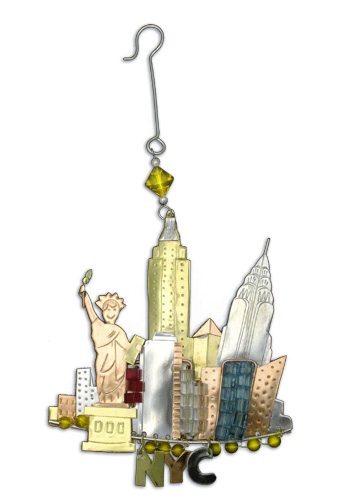 This adorable NYC landmark Christmas ornament is the perfect gift for kids, or those young at heart. Featuring a fun and classic New York skyline, this ornament is designed and made by a small group of silver smithers, and small jewelry crafters in an effort to support the fair wage/fair trade movement.
These expert crafters have created a concoction of joy with whimsical sparkling accents. Be inspired, be merry, and share the holiday spirit.
[anad2]
If you're going to be in the Big Apple for the holidays, don't forget to visit the wondrous tree lighting in Rockefeller Center and go ice skating in full view of of those dazzling Christmas lights! Hang this beauty on your own tree and never forget the experience. Get it here.
---
8. Holiday Gift Basket - 24 Spices of the Season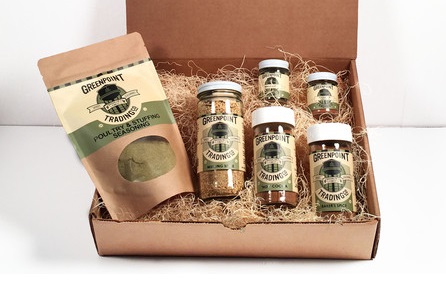 Know any chefs (or those that want to be)? For those that insist on having the fanciest holiday spreads, or maybe for those who could stand to work on their cooking, this seasoning set is the perfect holiday gift. Whether you celebrate Hanukkah, Christmas, or Kwanza, we all want good food over the holidays.
This kit contains the big 6 must haves, with over 24 seasonal spices: the ultimate poultry blend, a brining blend for all your pickling needs, the best mix of pie and baking seasonings, mulling spices for those holiday brews, and of course, the cloves and cinnamon that are reminiscent of this wonderful time of year.
Time to Spice up your holiday! Grab it here.
Check out 8 Gifts to Get Real New Yorkers This Season.
[via Souvenirs.nyc]
[Feature Image Courtesy Flickr]