The moment we've all been waiting for is finally here.
Queen Tina Fey herself announced yesterday that a musical adaptation of her cult classic Mean Girls is coming to the Broadway stage next spring.
We haven't been this excited since we don't even know when.

This news comes after several months of discussions between Fey, the writer of the movie's screenplay-turned-book-turned-musical, and Lorne Michaels, the guy behind SNL.
So, we're pretty much dealing with gold here, folks.
[anad]
This seems like a no-brainer, considering the overwhelming success of the film in 2004. And with a stellar team of Fey, Michaels, and Fey's hubby Jeff Richmond, who wrote the Emmy-winning pieces for 30 Rock and Unbreakable Kimmy Schmidt, we know we won't be disappointed.
"The expectation is going to be really high for it," says Michaels. "And we're all devoted to it. We want it to be remarkable, and getting there is difficult."
We are crossing our fingers (and toes) that they slay this one. We're really hoping for an appearance from Poehler or Fey themselves, but we know how busy they are being comedic goddesses, after all.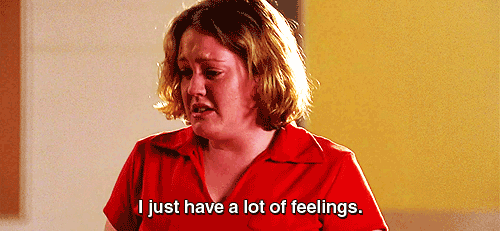 Mean Girls the Musical will be staged at the August Wilson Theater with an April 8th opening. This feels like way too long to wait for all this goodness, but tickets go on sale as soon as October 3rd (and as early as September 10th for American Express pre-sale).
This announcement is so totally fetch.
[Feature Image Courtesy NME]
[via Gothamist]