Well, New York City, it looks as though Storm Jonas won't be the last snowstorm we have to contend with after all.
Last night, our dear dear Mayor Bill de Blasio issued a citywide travel advisory which will last from now until Wednesday evening.
What does this mean for us? Well, according to the travel advisory and the wisdom of expert meteorologists, we could have as much as four inches of snow by Wednesday night.
"We're urging residents to prepare for snowfall and slippery roads this week. While traveling, make sure to drive slowly, use major streets or highways where possible, and exercise caution when walking, biking, or driving," de Blasio said in a statement.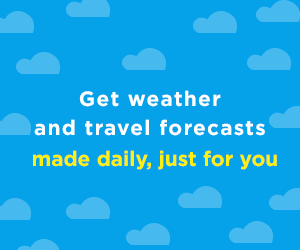 We don't have to just take de Blasio's word for it. The National Weather Service also issued a Winter Weather Advisory, which calls for freezing cold temperatures between 20 and 25 degrees tonight.
According to the Bronx Chronicle, the NYC Department of Sanitation has deployed 579 salt spreaders across the five boroughs, and will also have 1,000 plows available of additional plowing needs.
We're also expected to get high winds of 15-20 mph, and gusts of wind up to 30 mph.
All this basically means you should get out your hats and gloves and scarves, and get ready for a very wintry trek to work tomorrow.
We probably won't have another Jonas-esque snow day between now and Wednesday, because, well, four inches are a lot less than 30.
[anad]
So no, we probably won't get to spend the whole day inside, sledding and drinking hot chocolate. All we're really hoping for is to avoid the slushy disaster that struck after Jonas.
We also hope the snow plows are more evenly distributed throughout the five boroughs during this snowstorm than they were last time, when they seemed to skip Queens altogether.
trendinginnyc Today's commute views❄️ (For the record it was 60° just yesterday) #trendinginNYC #snowyNYC Photo by @anihu7
We'll gladly take some pretty snow as long as we can have sidewalks free of slush and working subways. Still, we'll definitely take the opportunity to wear a lot of comfortable pajamas and cuddle in a lot of comfortable blankets.
Keep an eye out on the weather report? Sure. Go ahead. For any and all of your weather updates and commuter alerts, download the Poncho weather app here.
Check out Beyoncé Just Announced Her World Tour Will Perform in NYC.
[Feature Image Courtesy Pix11]