Weren't expecting that were you? Affordable apartments in New York City's least affordable borough? In the arguably trendiest neighborhood in that least affordable borough?
Yes, that is happening, and if you stick with us, you just might score an affordable apartment in the trendy-ass neighborhood that is Williamsburg.
The best news? These particular apartments start at the unbelievable, incomprehensible price of $532 per month.
There are 30 apartments available in three buildings in Williamsburg. They're located at 37 Ten Eyck Street, 37 Maujer Street, and 356 Bedford Avenue.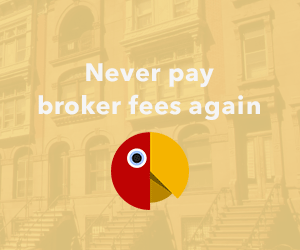 The Maujer and Ten Eyck buildings are located in East Williamsburg between Union Avenue and Lorimer Street. The Bedford building, the largest of the three, is located in South Williamsburg just north of the Williamsburg Bridge.
The price of these affordable apartments? They range from $532 per month for one-bedrooms to $1,182 per month for a three-bedroom.
According to 6sqft, the buildings were constructed on vacant lots as a part of the Low-Income Affordable Marketplace Program.
In 2010, they were announced as a part of a project that would've brought 90 affordable units to Williamsburg.
That project drew criticism after the majority of these affordable housing units were studios and one-bedrooms, which limited which families could apply.
However, it seems those concerns were taken into consideration during the planning of these three apartments, given that some are available for as many as six people.
[anad]
There are two one-bedrooms available in the new buildings for $532 per month, and they're for people earning between $20,490 per year and $27,640.
There are 11 one-bedrooms for $847 a month, available to people earning between $31,774 and $41,460.
There are 15 two-bedrooms going for $1,025, available for people earning between $38,186 and $51,780. Finally, there are two three-bedrooms that cost $1,182 a month, and they're available for people earning between $44,275 and $60,120 a household.
The building at 356 Bedford will have a laundry room, tenant storage, a bike room, and a communal roof deck.
The other two buildings, 37 Maujer and 37 Ten Eyck Street, will have the same amenities. They'll both have parking, a recreation space, tenant storage, and a communal laundry room.
You into it? We thought you would be. Apply here.
Of course, on the other hand, if you're not in the market for affordable housing, but you still want to save money on your next apartment, check out Oliver. Oliver gets rid of that pesky middleman dipping into your pocket for a broker's fee.
If you're still paying a broker to help you find an apartment, you're doing it wrong. Check out Oliver and start saving money on your next apartment.
Download Oliver, the No-Fee Apartment Rental App Right Here.
[via 6sqft]