In the words of beloved "Will and Grace" character Karen Walker: "Honey…What is this? What's going on? What's happening?"
2017 is beginning to look so much better, that's what.
Former Will & Grace star Leslie Jordan told KPBS in a radio interview that NBC has revived the series for a total of 10 episodes on Time Out.
Cue Karen and Jack celebrations!
"It's back," Jordan, who won an Emmy for his role as Beverly Leslie, said in the interview.
"NBC has ordered 10 episodes. It'll be for next season, so they'll go in in July."
Given Time Out's report back in October about the network's desire to bring back the show, the unofficial announcement should come as no surprise.
[anad]
Starring Eric McCormack, Debra Messing, Megan Mullally and Sean Hayes, the show was a major success throughout its 8 seasons, winning 16 Emmys and earning the stars $600,000 per episode.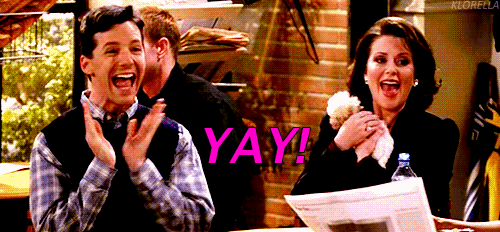 And if the pattern of reviving shows hold true (we see you Twin Peaks and DuckTales), it's going to be a great year.
[via Time Out]
[Feature Image Courtesy Newsweek]