We're guessing you didn't bring your car with you when you moved to New York City, right?
If we had to take a wager, we'd guess that your car is sitting in a driveway somewhere in the suburbs, and we're saying the words "sitting there," seriously. We're guessing your car doesn't get driven except on the rare occasions you return to your parents' for the holidays.
We guessed right, didn't we? We're also willing to wager that you've considered selling that car.
You've considered pocketing the several thousand you'd probably get from selling it. Then, you didn't, because you thought selling your car sounded like too much of a hassle.
Great news, all you strap hangin', subway riding homies. Vroom is here to solve all those problems and get you paid, and they can even help you buy a car. They make it incredibly easy for you to buy a quality pre-owned car, and get it delivered to your doorstep, with a seven-day in-home test drive period.
It's not like you'd be buying a lemon that would peter out on you within a week, either. They've got a serious quality inspection process, which includes very stringent selectivity.
[anad]
They eliminate any vehicle with an accident history (which means you can't sell that car you smashed into a telephone pole...). They also put each vehicle through a 126-point inspection so you can be confident in the quality of your vehicle.
Buying a car at a dealership is lame, because you have to haggle with a salesperson. Luckily, Vroom's process is fully transparent, and fully online, so you won't feel any pressure besides your own personal pressure to own a hot car.
It's about as close to buying a new car as you can get. Each car has a profile complete with pictures, and the most specific details that'll satisfy even the most vigorous line of questioning.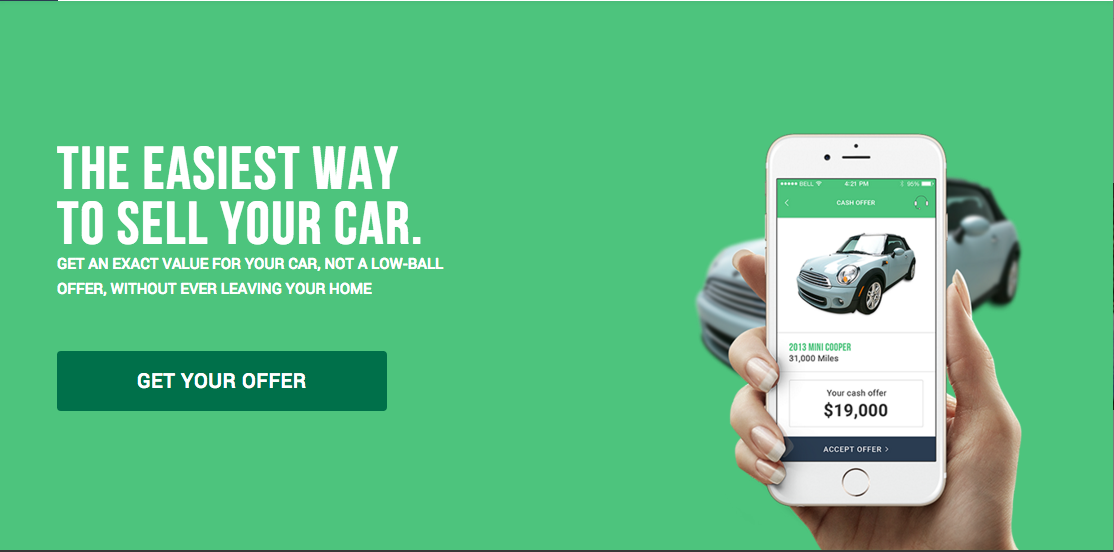 If you want to sell your car, you can get an exact value, not a low ball offer, all from the comfort of your home. Really, all you have to do is scan your VIN, take a few pictures of your car, and tell Vroom what they need to know.
You'll have a cash offer in minutes.
So how about it? You want to get paid for that car you never drive, don't you? We thought you would. Check out Vroom here.
Check out the Show-Stopping App You've Always Needed for Seeing Concerts & Events.
[Feature Image Courtesy Instagram]