New Yorkers don't need a report to tell them that they can't afford a good part of the city's real estate.
But exactly how much does your dream neighborhood demand per square foot?
StreetEasy crunched the data for the majority of New York City's enclaves to determine the priciest areas based on the median price per square foot.
Unsurprisingly, the top 20 were all in Manhattan with the exception of the equally pricey DUMBO, Brooklyn.
The five priciest were the longtime desirable and notoriously expensive neighborhoods of Central Park South ($2,521.05), Tribeca ($2,018.53), Nolita ($2,005.06), SoHo ($1,991.89) and Flatiron ($1,928.92).
StreetEasy also noted some of the "more down-to-earth square-foot prices," as Manhattan's Lower East Side ($999) and Sutton Place ($957), and Brooklyn's Greenpoint ($988) and Prospect Heights ($963).
[anad]
Their picks for the "low end of the scale" were all outside of Brooklyn and Queens. (Note: The analysis did not include Staten Island).
These neighborhoods included Kew Gardens, Queens ($256), Parkchester, Bronx ($175) and Springfield Gardens, Queens ($99).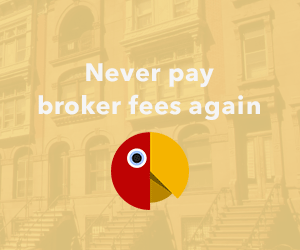 To see what price per square foot your neighborhood gets, click here. To bypass the sneaky middlemen charging you outrageous brokerage fees for your tiny, overpriced apartment, check out Oliver.
By: Cristabelle Tumola, Metro New York
Like what you see? Read more New York City news at Metro. Follow us on Facebook and Twitter!
Check out 50,000 NYC Apartments Will Become Rent Regulated Once Again.
[Feature Image Courtesy Instagram]