The ultimate unashamed freedom to some, and a terrifying "all the NOPE" experience to others, there is no nightlife experience quite like an underwear party where revelers de-clothe and dance the night away.
Although seemingly uncommon, underwear parties have been a consistent staple of the New York City nightlife underground, but recently they have begun to permeate the more mainstream.
Larger hotspots like Pacha (RIP) and XL throw semi-frequent underwear events, all kept slightly under the radar due to its unorthodox nature.
But more and more, bars are picking up steam and having their own, and more intimate, skivvy soirees.
I recently walked the line uptown at The West End Lounge on 107th Street at their first annual Tax Day Underwear Party to get a sense of what to expect if you're curious to test out this liberating and uniquely intimate encounter.
---
1. You don't have to be a supermodel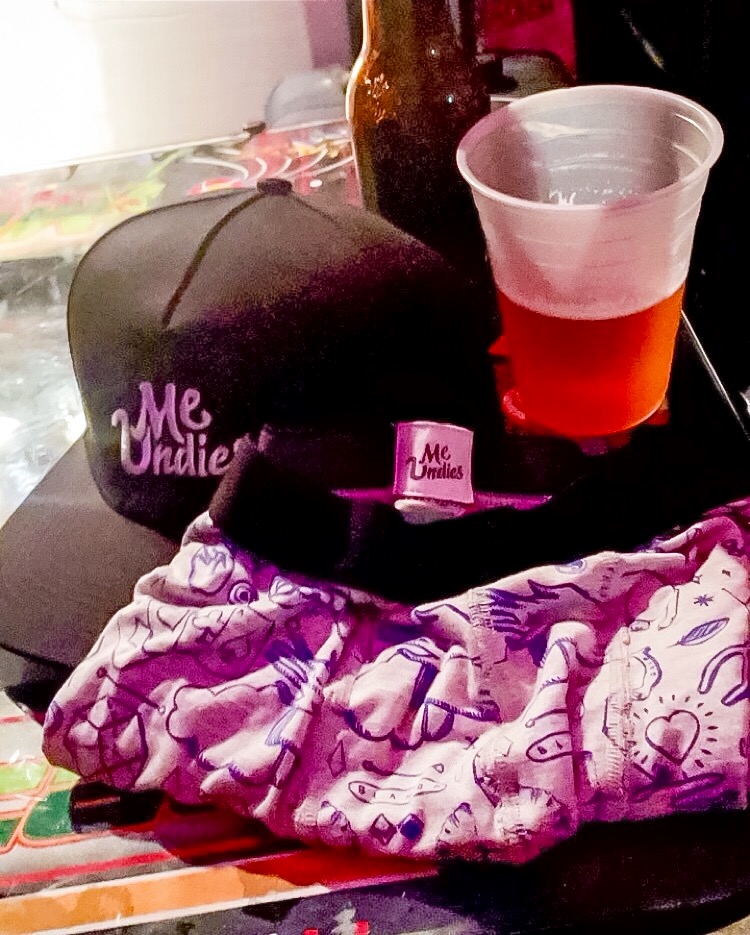 Obviously if you have the body of an Abercrombie model, taking off your clothes isn't such a big deal. For me, the thought of being in a room surrounded by people who you deem hotter than yourself wasn't exactly the makings of a fun or empowering night out.
I was worried I wouldn't make the cut once the clothes came off. But I decided to just dive in and checked my clothes, choosing a pair of soft grey MeUndies with little blue notebook doodles all over them.
[anad]
They hadn't been exposed for more than a few minutes before someone asked me to turn around so they could check out the entire, erm, design. I was actually feeling really good in them, so why not?
Luckily, I soon discovered that there were all types of people to be found at this party. From the super smooth and chiseled, to the hairy, to those with "a little extra," there was an extremely eclectic mix of partygoers, which made feeling self-confident all the more easy. And I suddenly felt part of it.
The overall atmosphere was one of fun and acceptance, to my relief; a genuine celebration of freedom for everyone, not just the uber hot.
---
2. It's not a sex party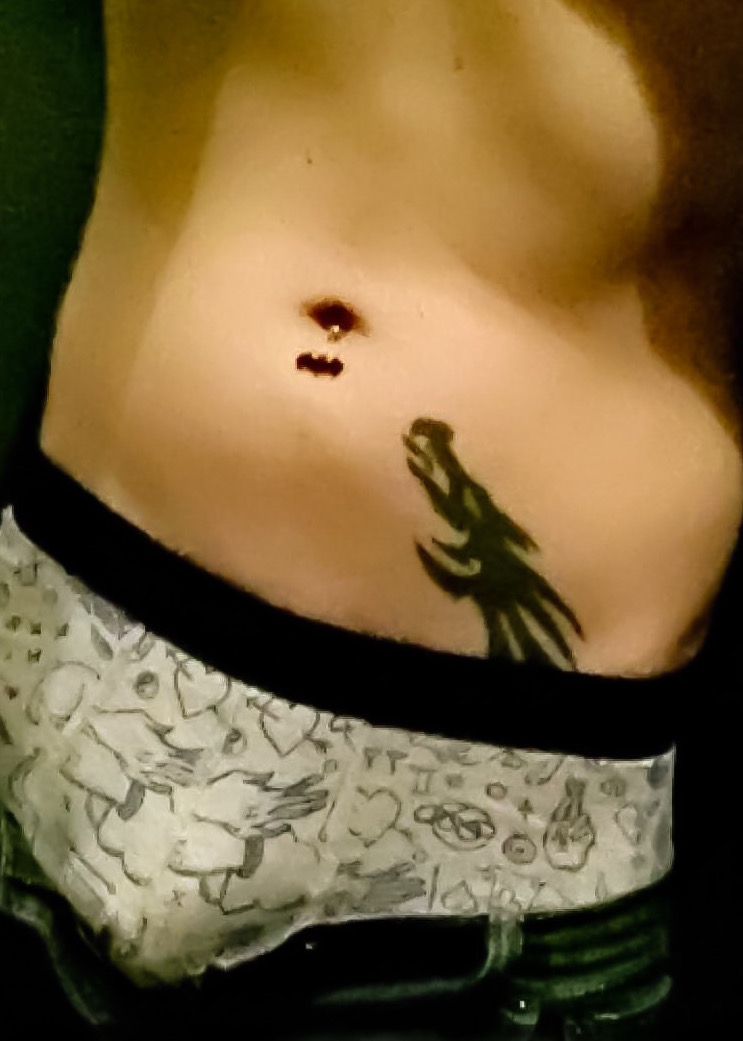 There's a huge misconception that underwear parties mean you're going to hook up with someone in a dark back room. I thought that myself initially. However, this is not the case. An underwear party is just like another night out of mingling, dancing and drinking, minus the obvious sans clothing variable.
Yes, there are some outliers in the crowd, some who come to gawk and compare. Some guests even seemed to welcome it. But if there was an instance of egregious unwanted attention, it was dealt without hesitation.
There was a middle-aged gentleman who had drank too much too early and became a little handsy with an unwilling participant. After two deflections, the man came in for a third attempt.
Before I actually could fully comprehend what was happening, The West End's owner, John Forslund, personally saw to it that this guy was swiftly removed from the bar.
I didn't only find this impressive, but it showed me there was a real intent to create a safe environment for everyone and just because you were under-dressed, it didn't mean that harassment would be tolerated.
Though there are parties that do cater to more "frisky" clientele, depending on the venue and how late it goes, the objective of these parties is not to solicit sex. It's there if you want it, but it's not a must-have for all attendees.
Instead, it's basically like going to the beach, only indoors, and you don't have to hide your alcohol in a 2-liter Sprite bottle.
---
3. Go with someone
An underwear party is not just fun; it's also a memorable bonding experience between the people you share it with. Let's face it: You wouldn't drop trou in front of just anyone in your life. Find one or a few people you know that would get a kick out of this like you would.
I lucked out and brought my close friend Kyle, an underwear party veteran who did nothing but make the experience more enjoyable. He gave me both a safeguard in someone I could always rely on to talk to, and a great buffer for social conversations; the lone confidant to my many whispered observations.
I saw a number of guests scattered around, quietly sipping their drink while leaned up against a wall because they had no one to talk to. If you think this looks awkward for someone on a normal bar night, could you imagine that same picture while also only being in underwear? Yeah, hard pass.
Whether it's your partner, your BFF, someone who's seen you naked as many times as you've seen them naked, or just a liberal friend that can serve as both field trip buddy and wingman, sharing the experience with people you can be yourself around is a great layer to add to the entire experience.
---
4. If you go, commit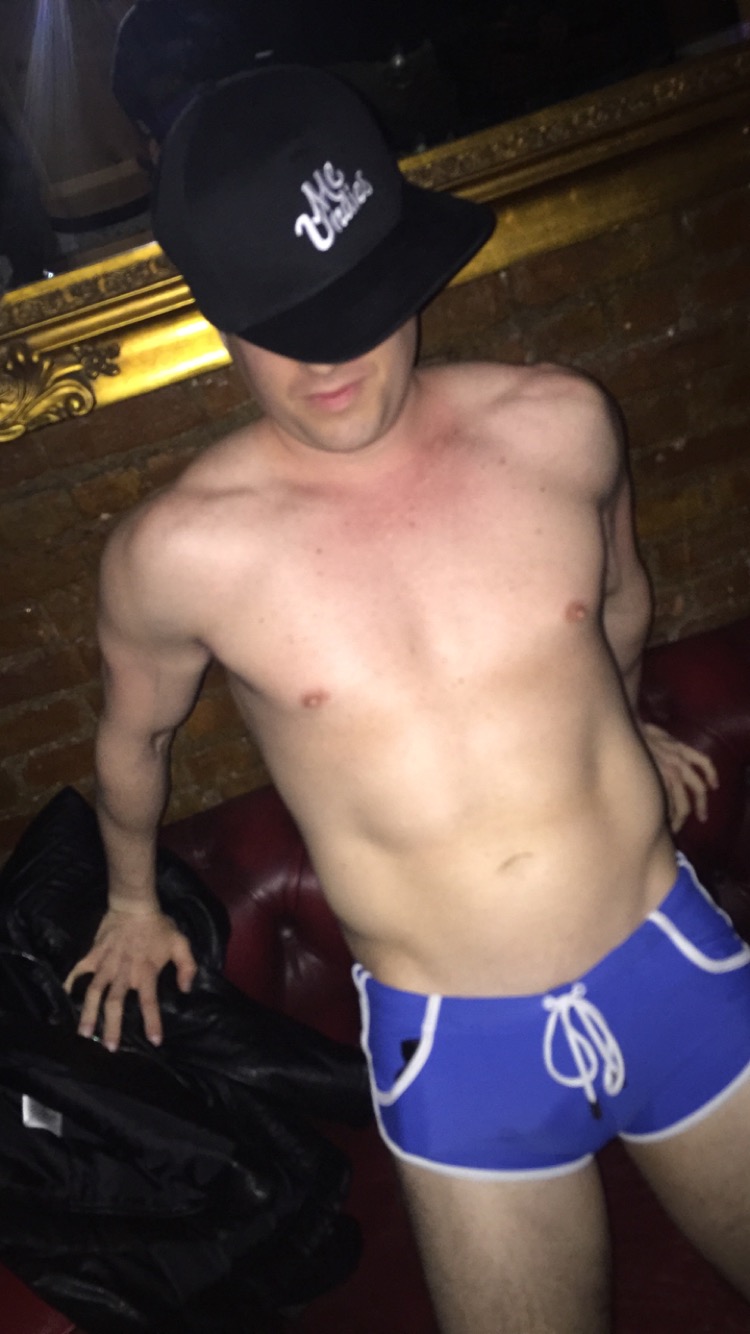 Because no one can physically force you to remove your over clothes, there might be a few stragglers who are late to the game; those building up liquid courage before baring their briefs, or some that come and simply don't participate at all.
Admittedly, that first time you pull down your pants in public and shove everything that protects your skin into a plastic bag kept safely in a back room, the feeling can only be described as strange. Your brain has been trained since childhood not to take off your pants in public. Suddenly, you're overly encouraged to.
But once you do, I can honestly say its a feeling that even trumps the freedom swimsuits give you in the summer. You feel like you're doing something anarchistic, sticking it to the man that commands you remain decent in public at all times. I quickly lost the fear I thought would grip me all night.
It may seem ironic, but if you're clothed at an underwear party, you're treated like the party creeper. It's just the way it is. There were a few odd ones out there who stuck to their guns and, to my amusement, were basically ignored.
Unless you're the owner or a promoter, e.g. "above the party," keeping your clothes on is a sure way to stand in a dark corner alone all night. Even the staff is in their skivvies. Much like if you're going to a business attire networking event, you wouldn't show up in ripped jeans and a graphic tee.
This is definitely a party to dress the part for. Or undress, rather.
---
5. There will be a cover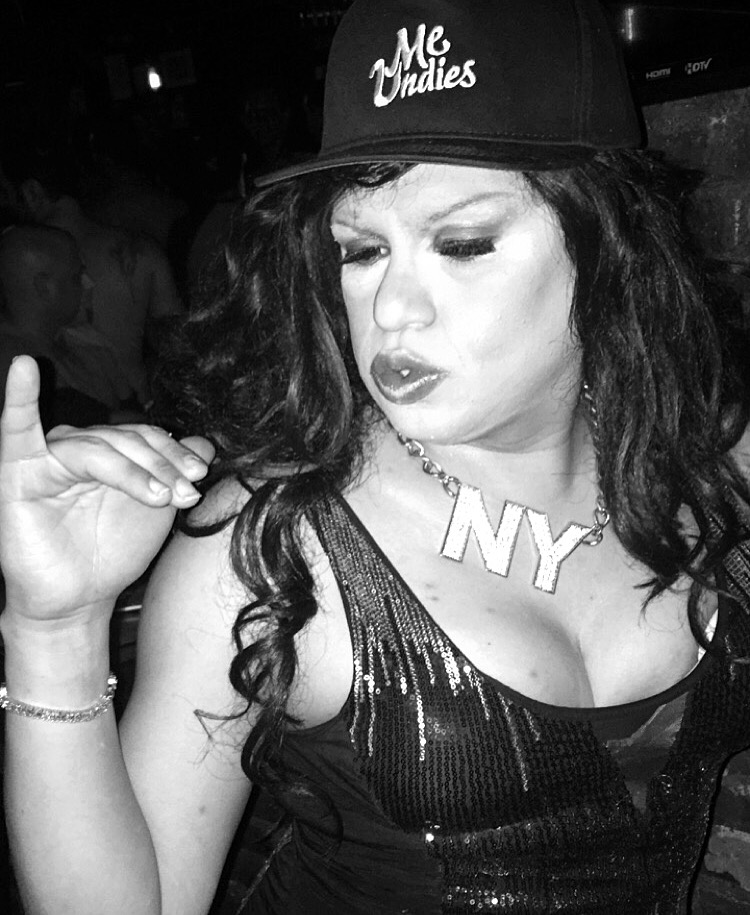 As is with most special events in NYC nightlife, you will most often face a nominal charge to get in. These events take special planning and extra staff to help with the additional foot traffic. Setup for a party like this is demanding, so be prepared to come with cash to get in.
Nightclubs can sometimes charge up to $20 a head to get in, mostly from the hype of a larger venue's capacity for an all-out bash.
[anad]
The bars are a bit more reasonable. The West End's cover was a mere $5 before midnight, and $10 anytime after that until 4 a.m.
And don't worry. You don't have to de-robe right at the front door. There's usually a window or other area not far past where you get your stamp, strip down, check your clothes, and begin tackling the party.
---
6. It's actually easy to talk to people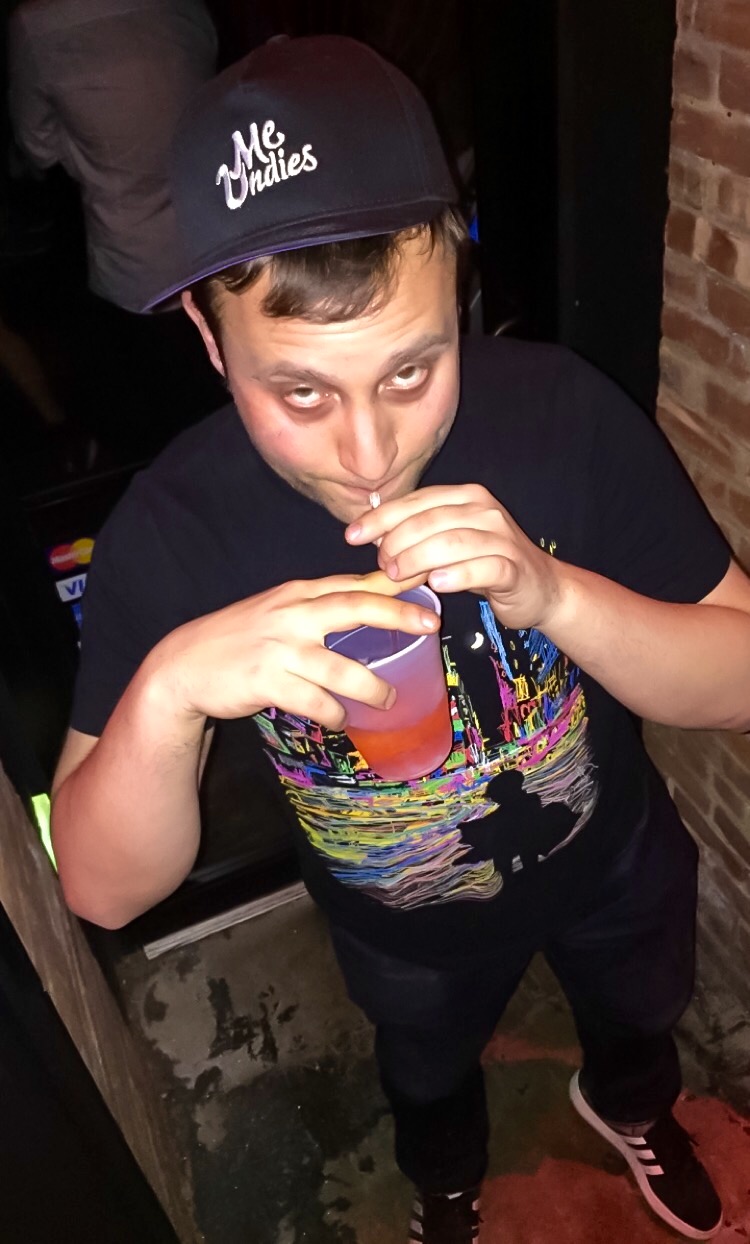 Even though the gut reaction of physical insecurities made me initially think that staying in my protective friend bubble all night was the way to go, I would have missed out on some great opportunities to meet people that were more awesome and like minded than an average night out.
One thing about me is that I have tattoos. A number of them. However, when I have on clothes you can't see any of them, even if I'm wearing a tank top. The number of people I met simply by them approaching me to ask about or compliment my ink was uncanny.
Since they were normally never exposed, it was a conversation I had never been approached with at a bar before. My MeUndies also become a surprising talking point, as the design stood out among the crowd when the bar lights flashed on them.
Think about it: Simply by seeing someone in his or her underwear, you're already on a level of intimacy not often achieved by mere moments of interaction. From really attention-grabbing underwear to usually-covered-up tattoos, tap into those elements and make a new friend.
---
7. Have a plan for your wallet and phone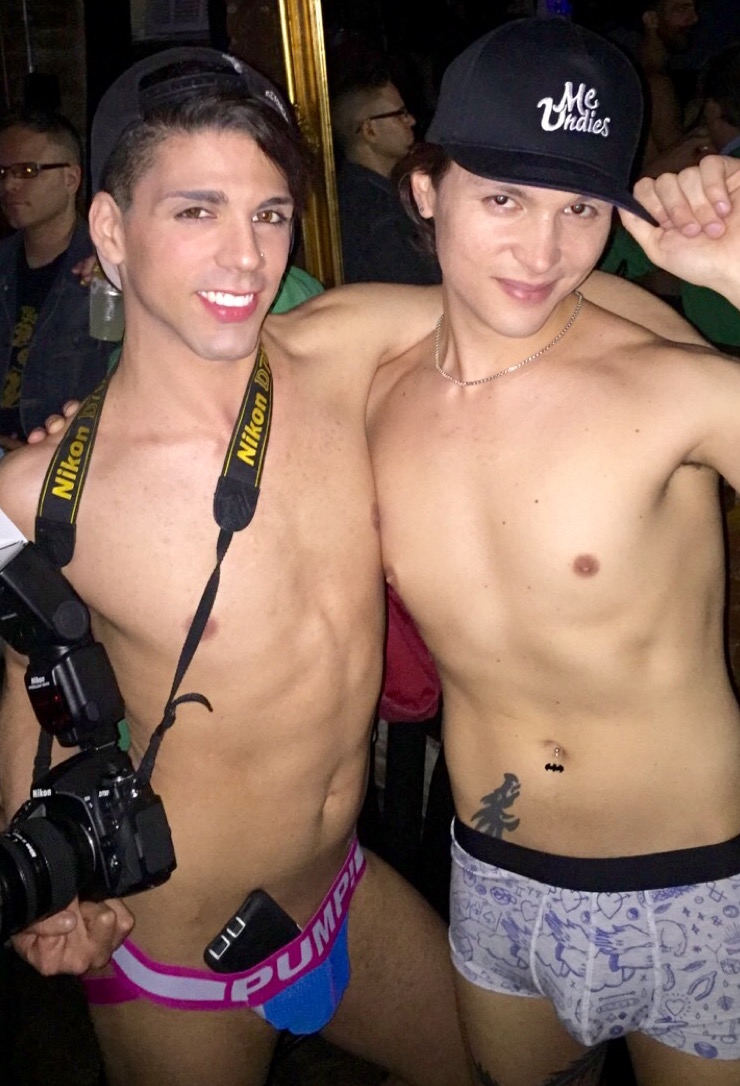 One of the most basic elements that I didn't think about before getting inside was what I was going to do with my two most crucial items that any person would be lost without: my wallet and my phone.
As the majority of underwear are not made with pockets for such things, it's a strategic task figuring out how to keep these things with you as you navigate the party without losing them.
Fortunately, I'm decently resourceful. Because I have longer hair, I always walk around with hair ties to put my hair back when it gets hot or annoying.
[anad2]
Using one of these, I latched my phone and wallet together in one easy, compact package that I could hold with one hand and even tucked into the side of my elastic at one point. If it falls, you'll feel it. Trust me.
I saw a number of methods people were using to keep these items safe. The most common was sticking one in either of their shoes, a smart yet uncomfortable option depending on the footwear in my opinion.
The winner of the evening was a wallet phone case that held cash, cards and their phone, all in one chic, magnetically-clasped combo. I will be getting one of these.
---
8. The nerve-wracking part is showing up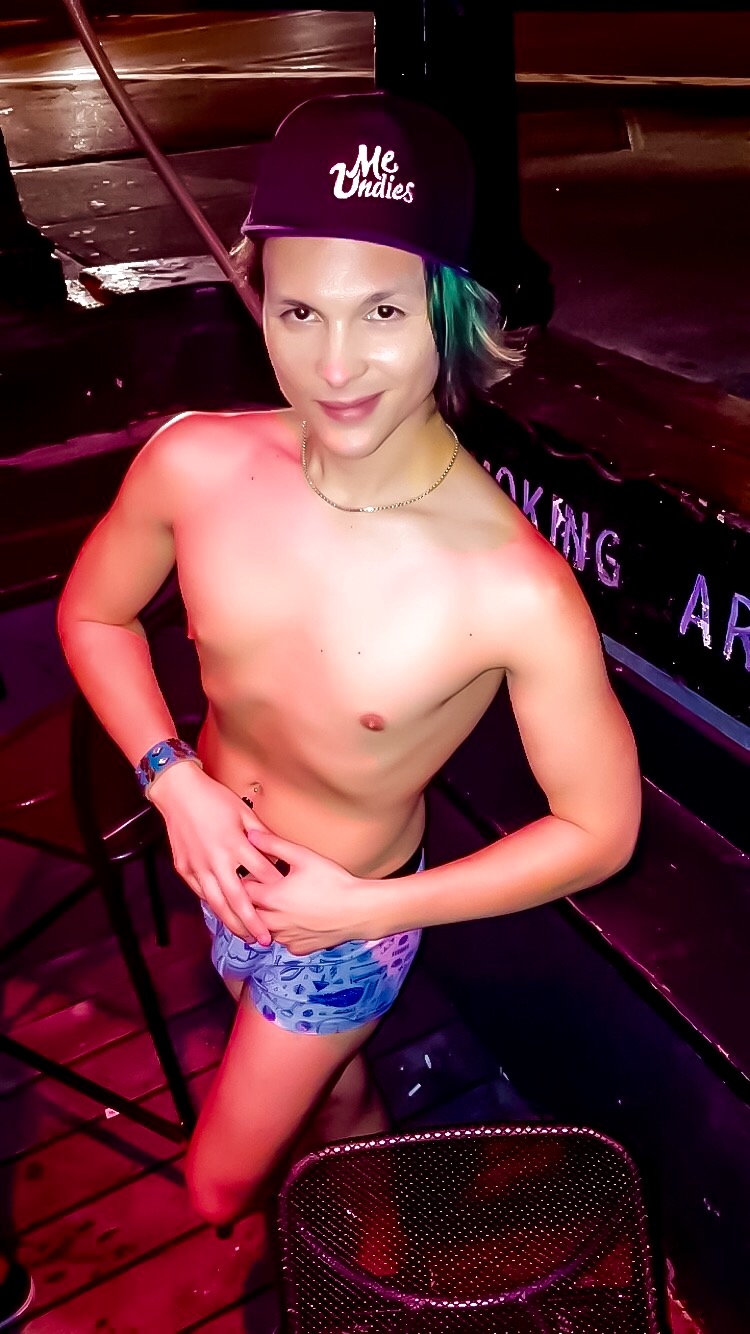 Like many things in life, the internal chatter of how you'll fit into a social event, or the fear of trying something new, will be your biggest hurdle of the evening. The same struggle we face when trying to go to the gym, the hard part is just showing up.
From my own experience though, once you dive in, you realize that most everyone else there is much like you. You're all open to this liberating and out-of-the-ordinary event, all banded in the same boat together like a clan of pantless Vikings.
It's about the journey and the realization that when you genuinely let go and have fun, everyone is beautiful in their own skin.
Check out 8 Best Nightclubs to Wild Out in NYC.
[Feature Image Courtesy Flickr]