Singer/songwriter/Tony award-winning Broadway performer/HBO star/jack of all trades Johnny Gallagher is a busy man. It seems much of the creative energy he expels is dedicated to telling a story, in any way he can.
I caught up with Johnny over the phone in New York City recently to discuss his past, present, and future plans for storytelling through music and stage performance, and also to zero in on what fuels his creative output as a multi-dimensional performer.
Whether he's gigging at Rockwood Music Hall, on stage in the past with

Spring Awakening

or

American Idiot,

or on screen with HBO's

The Newsroom

, artists who are storytellers by nature have a tremendous influence on Johnny's performance.
"Some of my favorite songwriters are people that excel in just that-- in storytelling. Who drop you into a song that really comes to life and you really feel like, 'Wow, I'm there. I recognize that.'"
Gallagher's debut record, Six Day Hurricane, due to release January 15th, is no different from that paradigm.
The album is a collection of songs written over a number of years and recorded with an all-star band. While they don't necessarily tell a story in the way a concept album does, each song is rather its own vivid account of life.
[anad]
"Guys like Billy Joel, John Prine, Tom Waits, and Bruce Springsteen are some of my heroes, and they're so adept and great, you almost feel like you're watching a film. You can see all of it the way they kind of paint it out. I love that." And that's apparent when listening to Six Day Hurricane.
Gallagher's lyrics extoll a litany of emotions but without the mostly unnecessary melodrama a younger performer may dwell on. Rather, his experience and cadence channel a maturity and complexity of emotions, bolstered by a fantastic band.
Johnny shares guitar duties with long-time friend and producer Thad DeBrock (Ari Heist, Sharon Corr) while Conrad Korsch (Rod Stewart) holds down the bass and Brian Delaney (New York Dolls) on drums.
After an east coast tour in support of Six Day Hurricane, Johnny's back in rehearsal for Eugene O'Neill's Long Day's Journey Into Night, alongside none other than Jessica Lange who contemporary audiences have come to love in FX's series, American Horror Story.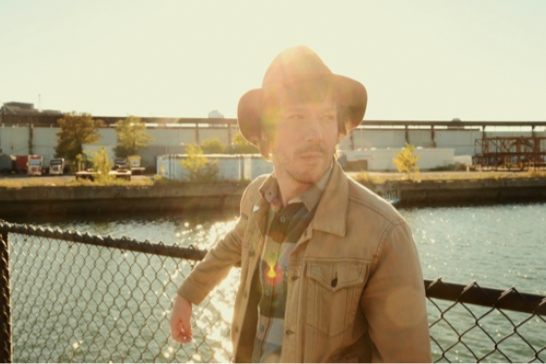 via Johnny Gallagher
With each song on the album feeling like a bottle of emotion uncorked from the moment you hit play, it seemed only natural to ask Johnny about plans regarding crossing over into theatrical music production, or musical television. Gallagher got excited.
"I don't have any plans, per se, but I wouldn't be surprised if at some point down the line I tried to combine the two influences (his songwriting and musical theatre). It seems like it would be a pretty organic thing."
So keep your fingers crossed for some type of wonderful Gallagher-composed stage show in the future.
In the meantime, be sure to check out Johnny Gallagher's album release show at Rockwood Music Hall on January 18th. You can grab tickets right here.
Check out These Touching Moments of Mourners Outside David Bowie's NYC Apartment.
[Feature Image Courtesy Instagram]