Mixed messages much?
We were all rejoicing when costume characters and general ticket solicitors were corralled into their own section of Times Square, the designated activity zone, making it slightly more bearable to navigate this tourist trap.
The designated activity zones came about after several incidents in which costume characters would harass tourists for not tipping them after posing for a photo.
In fact, the harassment got to a point that several costume characters were arrested for violent behavior.
Ah, Times Square, the only time you'll ever get roughed up by Elmo and Hello Kitty at the same time.
The Times Square website clearly states that you are not required to tip costume characters, but does advise that they do expect a tip.
However, new signs have popped up in the designated activity zones that state, "If you take a photo with an entertainer, please note they expect a tip."
[anad]
For those of us who have to keep our heads down while frantically trying to get out of Times Square without being harassed by a costume character, this seems like fairly common knowledge.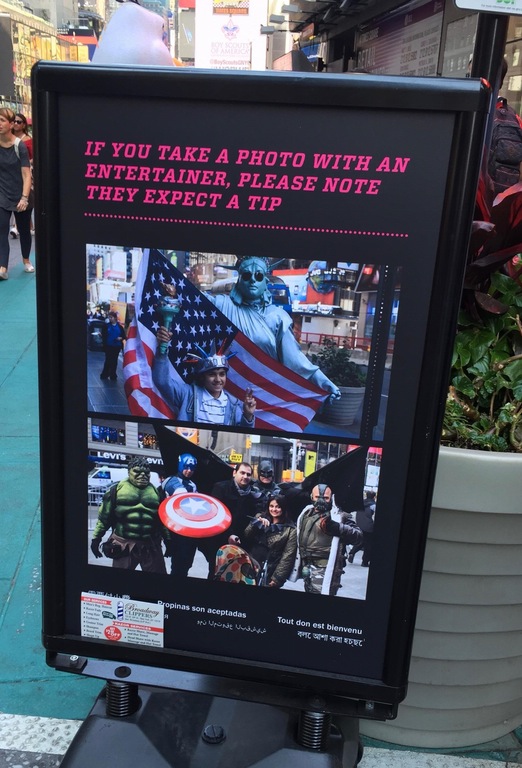 But for tourists who may not know any better, this is probably a helpful way to keep them from getting chewed out by a knock off superhero.
Check out 6 Best Day Trips Right Outside of NYC.
[via Time Out]
[Feature Image Courtesy Instagram]