Have you been dreaming of an undersea adventure worth singing about? Craving some tropical scenery to offset your city blues?
Luckily for us, National Geographic's new interactive digital aquarium, Encounter: Ocean Odyssey, has just opened its doors.
You can now get up close and personal with some of the oceans' most majestic creatures at 226 W. 44th St in Times Square — without ever leaving dry land. Virtual fish will scatter at your footsteps, an onscreen seal will delight in your company and vicious Humboldt squids will battle before your eyes.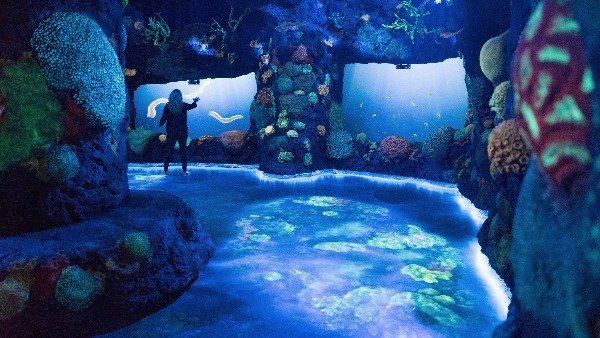 Featuring photo-real animations inspired by real-life footage and brought to us by the team behind Daenerys' dragons in Game of Thrones, this high tech "aquarium of the future" brings families all the fun of a more conventional attraction without any of the animal-unfriendly downsides of keeping ocean critters confined to mere tanks.
Geared towards children, the odyssey ends with an educational "Hall of Explorers" featuring the proclamations of scientists along with some games to lighten the mood.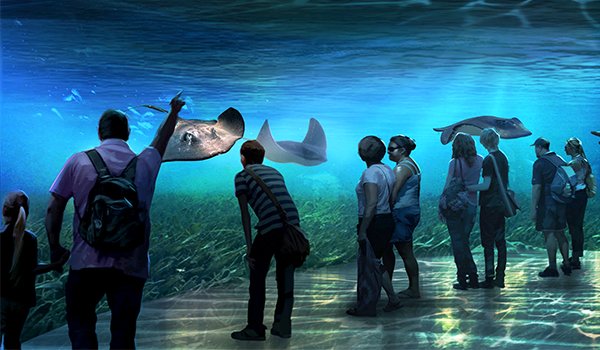 27% of tickets sales will go to the National Geographic Society's fund for real-life conversation, so you can even feel good about your epic ocean adventure. Sounds as if the partner Lisa Truitt's stated mission to create "entertainment that matters" is going swimmingly!
[Feature Image Courtesy Instagram]
[via Metro]