Fall's sickest music fest can't come soon enough.
The Meadows, the Fall equivalent of Gov Ball, is coming this October 1st and 2nd, and with a lineup as packed as this, we can't hardly wait.
For too long we've been plagued with the conundrum of buying weekend passes when we don't know who's playing on what day.
Well, fear not, New Yorkers! The Meadows has just announced that, a couple of new acts added to the list, and, best of all, single-day tickets!
In case you've forgotten who'll be playing at the Meadows, Kanye West, The Weeknd, Chance the Rapper, Empire of the Sun, The 1975, and Cage the Elephant are just a few of the artists you'll be seeing in Citi Field this October.
But now you'll also be able to check out Pretty Lights, Thomas Jack, and Mr. Twin Sister!
Saturday looks lit with The Weeknd, Chromeo, The 1975, and Pretty Lights bumpin' away, but Sunday is almost too much to handle with Kanye, Chance the Rapper, KYGO, Bryson Tiller, and many other absurdities capping the two-day festival off.
Oh, and we'll be there with bells on because it's going to be dope and we're not really into missing out on dopeness (except for you, AfroPunk Fest and Panorama! WE'RE COMING FOR YOU NEXT YEAR!).
Get your tickets right here.
[anad]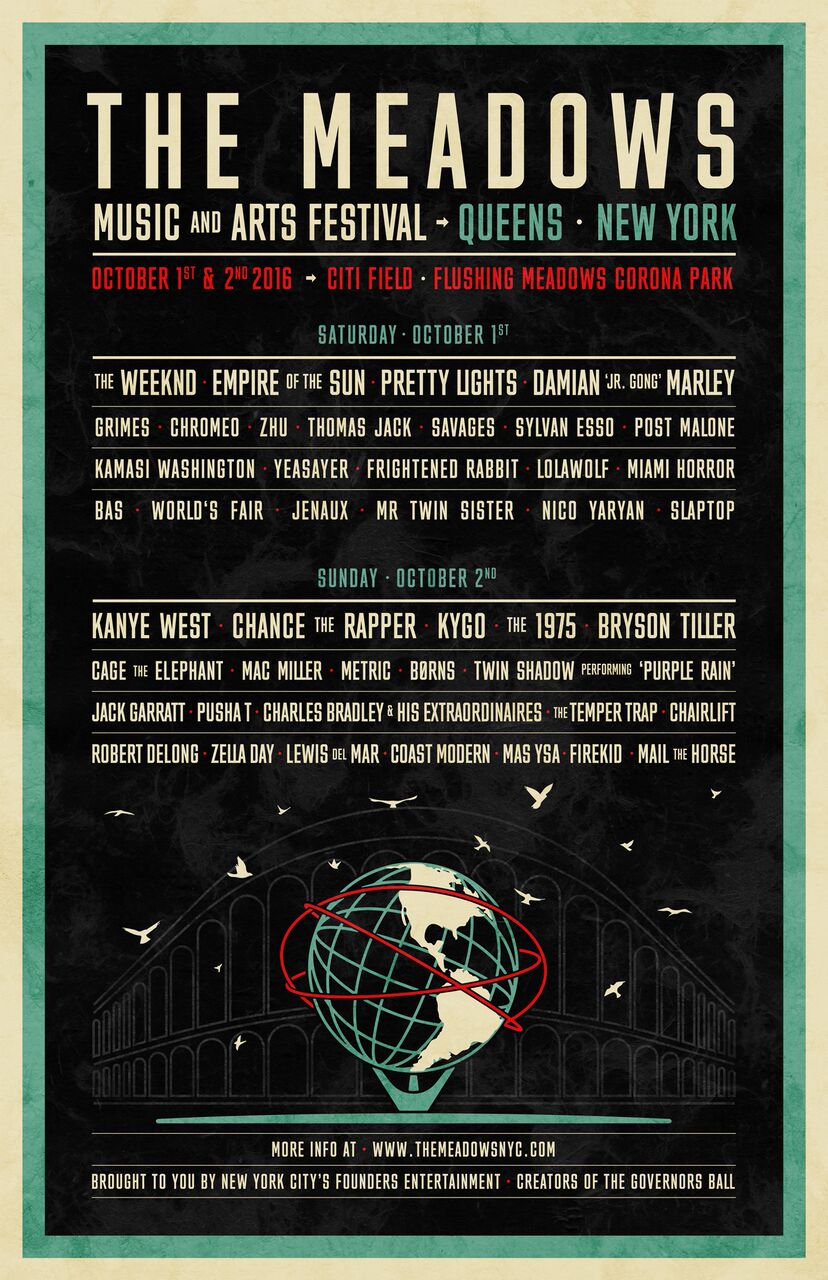 [Feature Image Courtesy Instagram]