What's even better than the most tremendous cooler on earth? Nothing.
It's truly the most incredible party machine on wheels ever invented by mankind. The only thing that could possibly improve it would be winning it for free.
And that could happen to you.
We're giving one away and you should probably enter if you like fun even a little bit.
Because this baby is one big box of awesome. Hope you can handle that.
Of course it cools down your beverages. Please, anything can do that. But this insulated dreamboat notches up the game from cold beer to frozen margaritas and mixed drinks.
[anad]
With a built-in high quality blender, it mixes up any delicious concoction you can dream up. BYO Limes. But don't worry, there's a cutting board for that included.
And when you've got this many goodies, the party rages all night long. Luckily there's a bright LED light attached here too and a set of Bluetooth connected speakers to keep your cooler the hub of the dance floor.
The whole thing charges up via USB so you'll never run out of juice of any kind.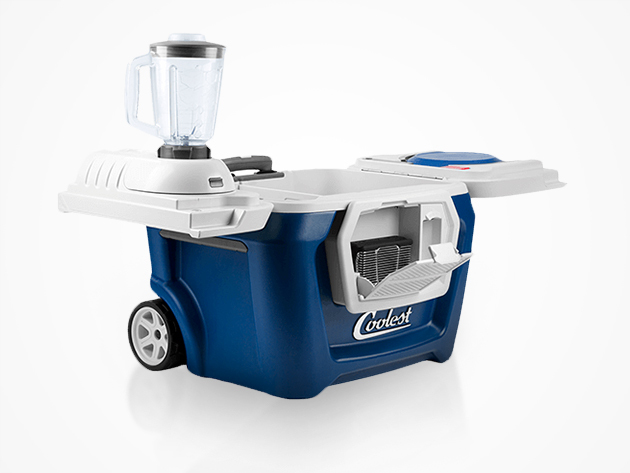 shop.spoilednyc.com
The super strong handles and wheels make it nice and portable for the beach, tailgate, picnic lawn, the ski slopes and even your yacht out at sea to keep you hydrated and happy wherever you feel the need to party.
Enter to win for free and your social life could change in an instant. Cheers.
Check Out Welcome to Your New Favorite Store on the Internet. You're Welcome.