Whether you want to admit it or not (looking at you, Manhattan-ites), the area is quickly becoming an epicenter for artists and innovators, and, okay yes, the occasional bearded hipster.
But businesses are following them, and the area is thriving like never before. Downtown Brooklyn in particular is one of the most fast-developing neighborhoods in New York City.
And thanks to residences like TF Cornerstone's first-ever project in Brooklyn, it's only going to get bigger, better, and more all-inclusive.
TF Cornerstone's booking it to Brooklyn this year with their incredible 25-story, 714-unit rental development at 33 Bond.
TF Cornerstone's booking it to Brooklyn this year with their incredible 25-story, 714-unit rental development at 33 Bond.
Starting with an absurdly gorgeous elevated park boasting unobstructed skyline views and featuring BBQ grills, and dining pavilions, amenities include access to HomeWork, a full-scale, tastefully designed collaborative workspace that aims to redefine how residents work from home.
From there you'll also hang your hat to a 24-hour attended lobby, package attendant, club lounge with billiards table, screening room, designated event space, bicycle storage, parking garage and an on-site pet grooming space.
Essentially, it's an ideal living situation for those who work hard, play hard, and want to spend as little time as possible getting from one to the other.
And it's about to get even better. The complex has recently announced that they'll be opening this 60,000 square-foot behemoth to include a couple of incredible retail partners: Colombian roaster Devocion, and Chelsea Piers fitness club on the ground floor.
Uh, yeah. You read that correctly.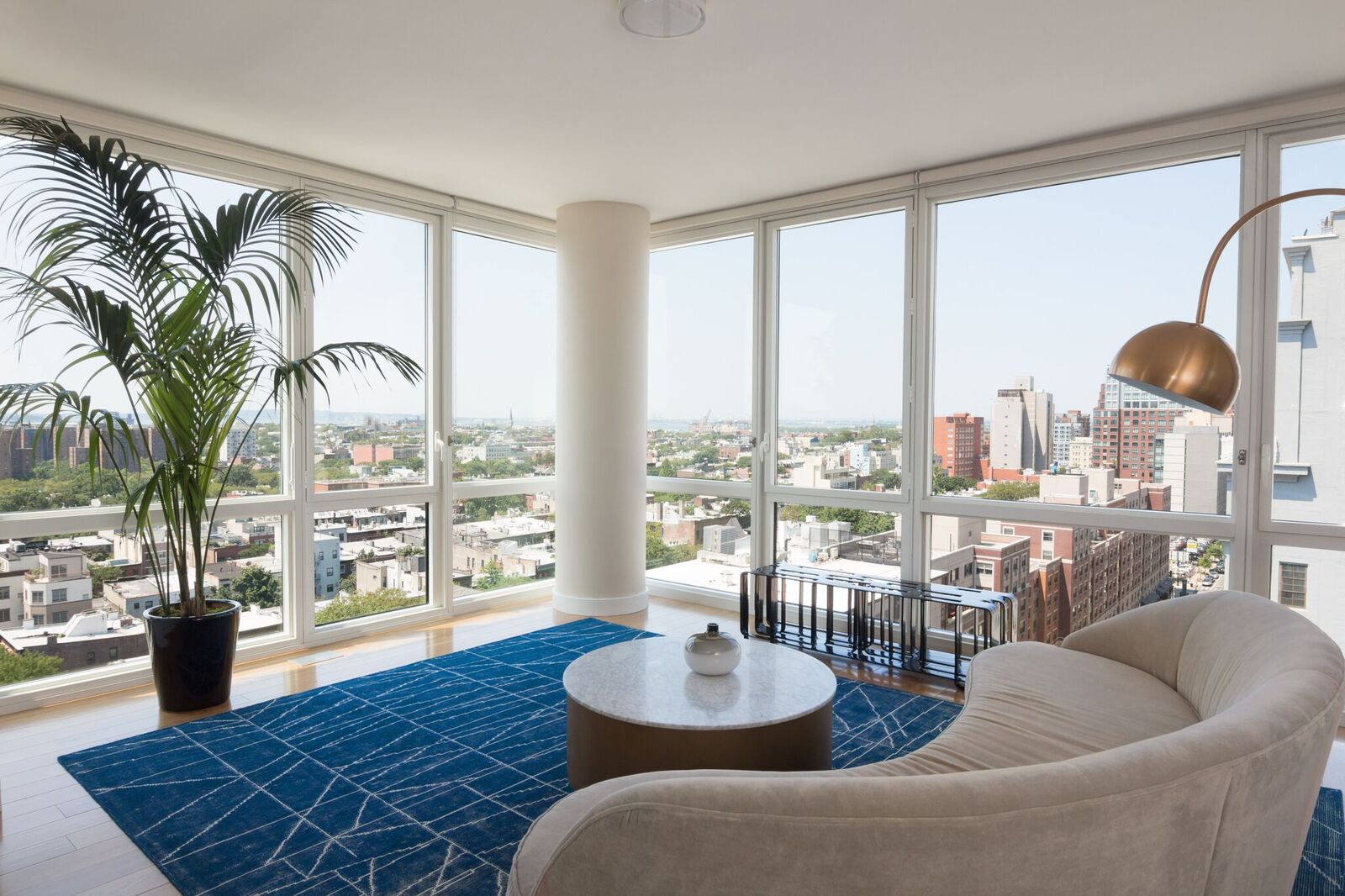 Chelsea Piers, known for its lush sports and fitness facilities in Manhattan, is making its Brooklyn debut at 300 Livingston Street, the retail portion of 33 Bond Street, located between Schermerhorn and Livingston Streets situated at the crossroads of Boerum Hill and Downtown Brooklyn.
Details on what exactly the Brooklyn facility will contain are forthcoming, but there's no doubt it will be anything short of incredible.
And when complete in early 2018, residents at 33 Bond will enjoy direct access from the residential lobby and discounted memberships. 33 Bond is pretty much the developing into the most exciting literal embodiment of "New Year, New You."
33 Bond is also in talks with a variety of similarly-upmarket retailers—including artisanal food services, pantry operations, home goods and high-quality restaurants—who will create an even better and more enjoyable community for its residents.
You'll essentially never need to leave your building for anything, which is the literal dream for any and all New Yorkers (and most humans in general).
Life at 33 Bond is basically as sweet as it gets, and getting sweeter seemingly by the second, so what exactly are you waiting for?
If you've (wisely) chosen Brooklyn as your home in NYC, isn't it about time you made the most of it?
Get to know Brooklyn a little better and check out 33 Bond here. Check out some of the incredible pics of their model apartments below.

Learn More About TF Cornerstone's Incredible Addition to Boerum Hill Right Here!