Don't you just hate it when your $19.95 million apartment in Tribeca is being remodeled?
If you're pop superstar Taylor Swift, the answer is easy: just find some new digs in the West Village for a humble $40,000/month.
Swift's $19 million penthouse is currently out of commission while it's being remodeled, and has decided to pick up a luxury Carriage House-style apartment in the West Village in the meantime.
This shouldn't come as much of a surprise - did you think Taylor was just gonna AirBnB her New York stays? We didn't think so.
We've got to give props to Taylor for swinging by the Big Apple in style.
Her latest digs are a New Yorkers dream - a carriage house building featuring five bedrooms, an indoor pool, and two-story patio.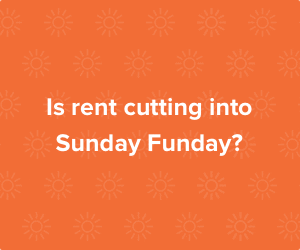 Rumor has it Taylor will be in town for about a year now that her latest tour has just finished up.
She's also recently broken up with Calvin Harris, so chances are good that we'll have another post-breakup album this fall. If not for that reason, she's basically clocked in with a new album every two years, so, you know, time's ticking on that inevitability.
Welcome (back) to New York, Taylor - we hope it's everything you dreamed of... and that you'll invite us over to one of your two new places for dinner some time.
Of course, most of us aren't Taylor Swift.
Sure, we can dress up as much as we want to, and we can even learn a tune on the guitar, but none of us can afford her lifestyle (or hide our belly buttons nearly as well - HOW DO YOU DO IT GIRLFRAN?!)
[anad]
For those of us who can't rent a $40K apartment in the West Village while our $19 million penthouse is being remodeled, we've got a blank slate, baby, and we're righting Roomi's name. Roomi is the app that makes it easy to find affordable and safe shared housing in NYC. For free.
Not only is the platform is totally free, but there also aren't any brokers on Roomi so you avoid extra fees. Essentially, Roomi takes the most stressful aspects of our search for shared living spaces and eliminates them.
Roomi is the best, easiest, safest, most effective method for obtaining the apartment and roommates of our dreams. Except for TSwift's penthouse sh*t. That's on a whole 'nother level. Download the Roomi app right here.

[Feature Image Courtesy Instagram]