Whether you're rolling in the dough because you lied your pretty little head off on your return, or your bank account is sore from Uncle Sam bending you over a table and totally having his way with you this past April 15th, either are the perfect reason to come out and get your drink on!
From 11:00 p.m. to 4 a.m. tonight, you can celebrate or commiserate with all of the other broke AF gays in Manhattan at The West End Lounge on 107th and West End Avenue for their first annual Tax Day Underwear Party, hosted by NYC special events nightlife promoter Justin Luke.
An eclectic mix of guys from all over the city will gather this evening in this chic yet modern speakeasy, revamped and remodeled from its previous life as Columbia University dive bar by its handsome owner John Daniel Forslund.
Descend down from the street into the bar's main lounge and grab a cocktail before stripping down to your skivvies under the neon lights of the converted cabaret room as you dance to the sick spinning of DJ Nandi.
(PS, if you make it up there early, you'll can catch the cabaret room in its full glory at the fabulous Haus of Mouth drag show, hosted by Brita Filter and Terra Hyman at 10 p.m. And it's Terra's birthday show tonight!)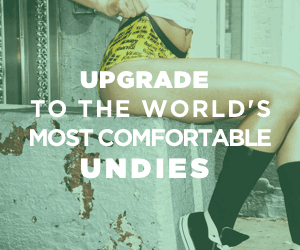 Plus, with a meager $5 cover, $10 if you show up after midnight, free clothes check and private bathrooms if you need to change.
Not to mention all guys in their underwear score $6 drinks!Look, now you can party in just your underwear and still be able to stretch that tax refund even more than you thought you would.
So grab some buddies and hop up to The West End tonight for the hottest way to burn your return.
Be sure to pack your MeUndies. We most certainly will! Also, we'll be doing more than just wearing the most comfortable underwear known to man. We'll be Snapchatting the debauchery of the night, so make sure you follow us on Snapchat.
Check Out the Most Fun You'll Ever Have Taking Your Clothes Off.
[Feature Image Courtesy Instagram]