Like many of my fellow foodies, I happen to have a serious case of hungerlust.
If you're not familiar with this term, it's basically like wanderlust in the sense that you have a insatiable appetite for adventure and an unwavering urge to explore the world around you. However, it involves a hell of a lot more eating along the way.
When it comes to eating abroad, most of my foreign food endeavors happen to revolve around booze or my all-time favorite food: tacos.
Yep, I think its safe to say that I'm hopelessly addicted to these savory south of the border snacks. After all, a taco in each hand totally constitutes a balanced diet, am I right?
If there's one thing I love just as much as eating myself into a carnitas-induced food coma, it's nibbling on these tortilla-wrapped treats in a tropical paradise. So when the Andaz Mayakoba Resort in Riviera Maya invited me to come down to Mexico and learn about the art of making tacos from top-notch chefs and a real-life tacologist, I nearly passed out from sheer excitement.
Because let's be real, this is what dreams are made of people.
My journey began just before dawn on a dreary, drizzling morning in New York City. Now I know what you're thinking and yes, embarking on a quest for Mexican cuisine at 4 a.m. does seem extra AF. However, beauty rest is something of little concern when you're on a mission to live out your tacologist-filled fantasies.
I stuffed my favorite stretchy pants into a suitcase, headed to the airport, and boarded an Aeromexico flight around 7 a.m. A few hours later, I stepped off of the plane in sunny Cancun, then continued on my way to the beautiful Andaz Mayakoba Resort in Riviera Maya.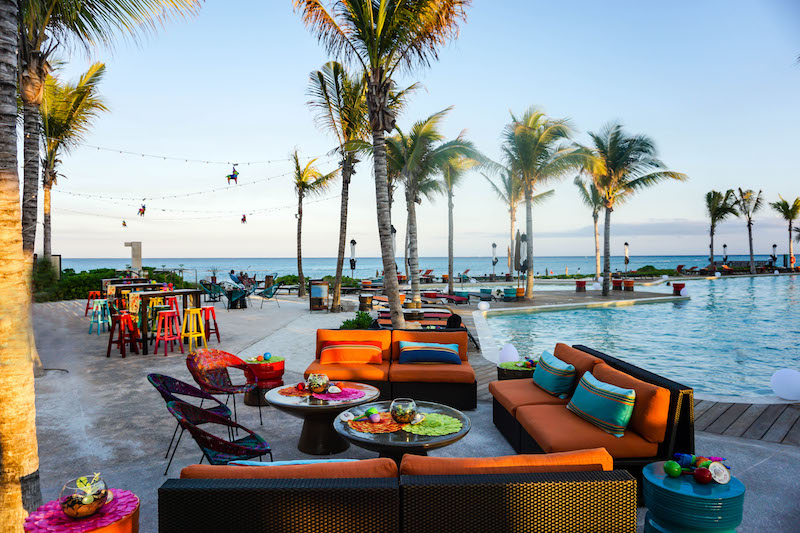 Jeffrey Leder
After a quick stroll down the beach, I set out to do a little taco-related research on my own. I eventually got my hands on a plate of tacos and immediately made one very important discovery. Mexico doesn't mess around when it comes to tacos. No really, I'm serious. The tacos down here totally put the tortilla-wrapped imposters back at home to shame.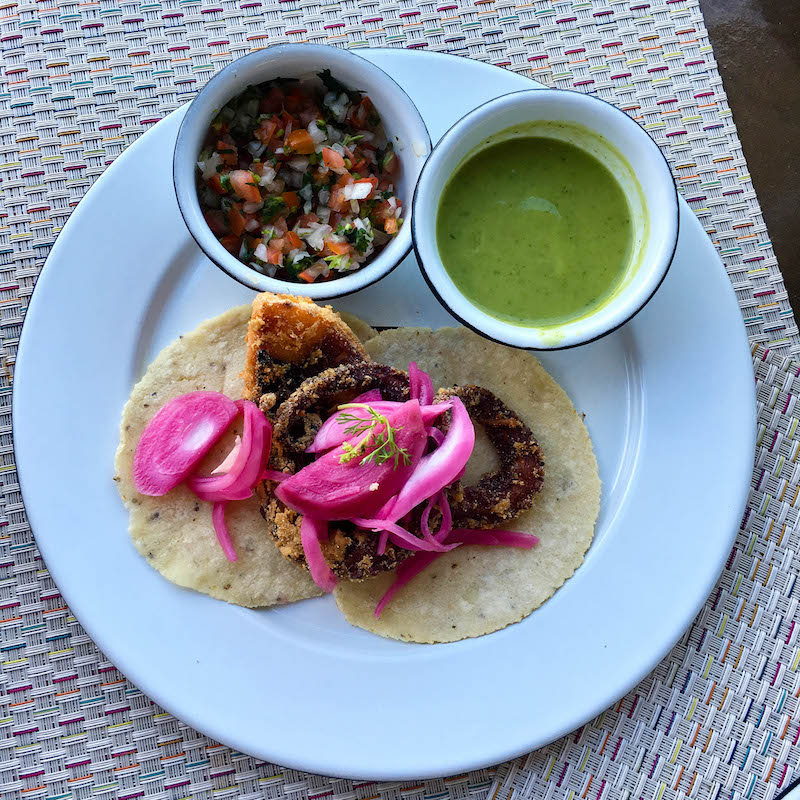 Kaylin Pound
After acquainting myself with some authentic tortilla-swaddled snacks, I continued my quest to learn from the pros by heading over to a barbecue being hosted by the Masters of Food, Wine and Golf. Luckily for me, several of the stations were manned with accomplished chefs who happened to be making tacos for the attendees.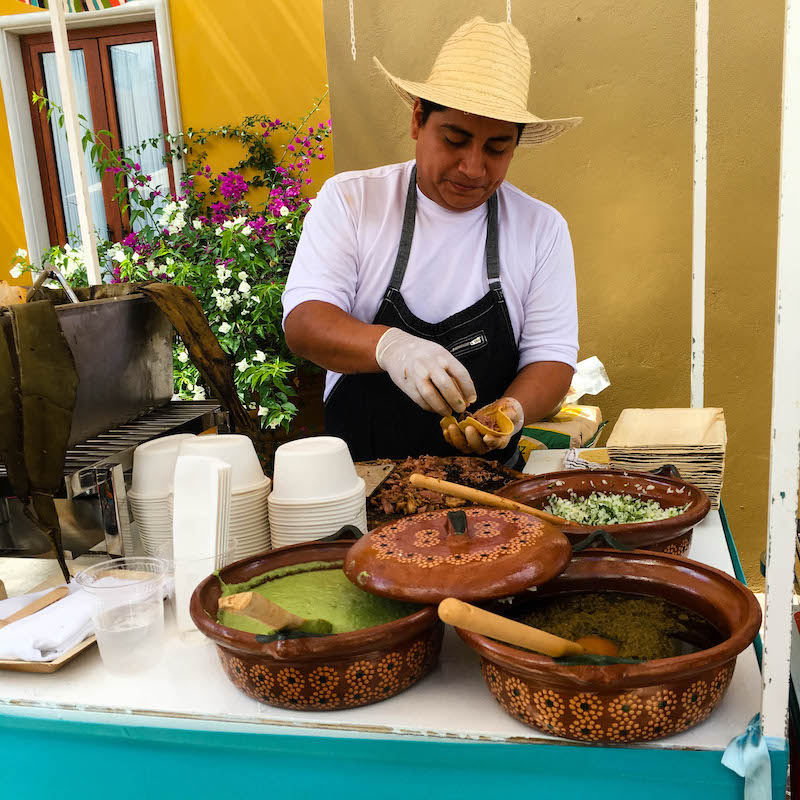 Kaylin Pound
I picked up a few taco making tips from Mexican chef, Alfredo Villanueva, as I watched him cook up some pork belly tacos. "You should put your tortillas on the griddle for a minute or so before you add the pork belly," he said as he handed me a freshly made taco.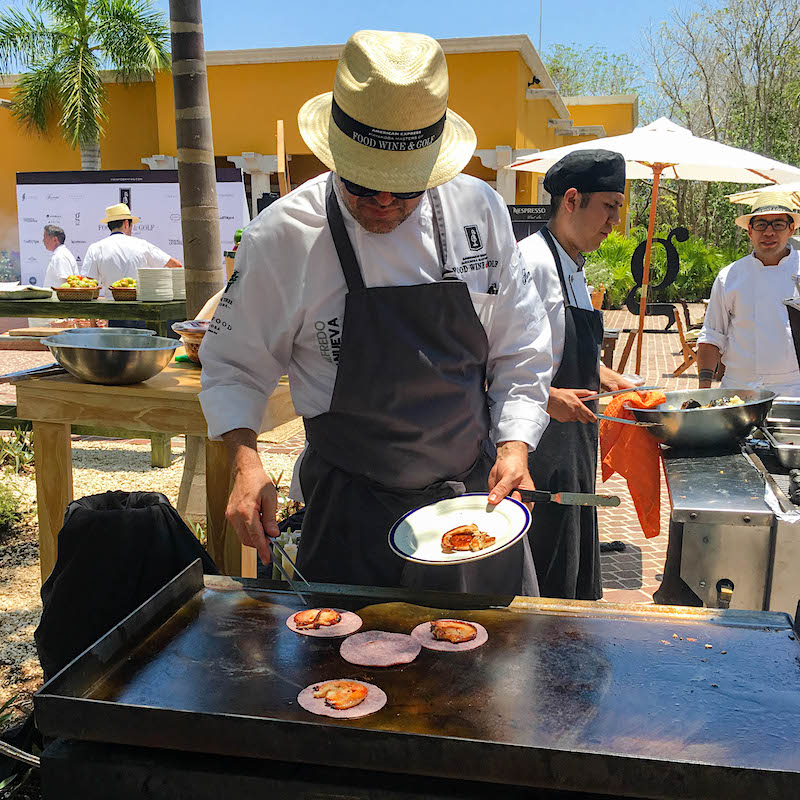 Kaylin Pound
Another chef, who was meticulously scraping bone marrow onto a tortilla topped with grilled octopus, said, "Never be afraid to experiment with different flavors."
If you're really looking to step up your taco game, you're going to want to learn from someone who takes their tacos pretty damn seriously. So I headed over to Olla Taco, the poolside restaurant situated alongside a sprawling sea creature mural at the Andaz Mayakoba, in order to meet with its renowned Chef Jorge Canton Guillermo.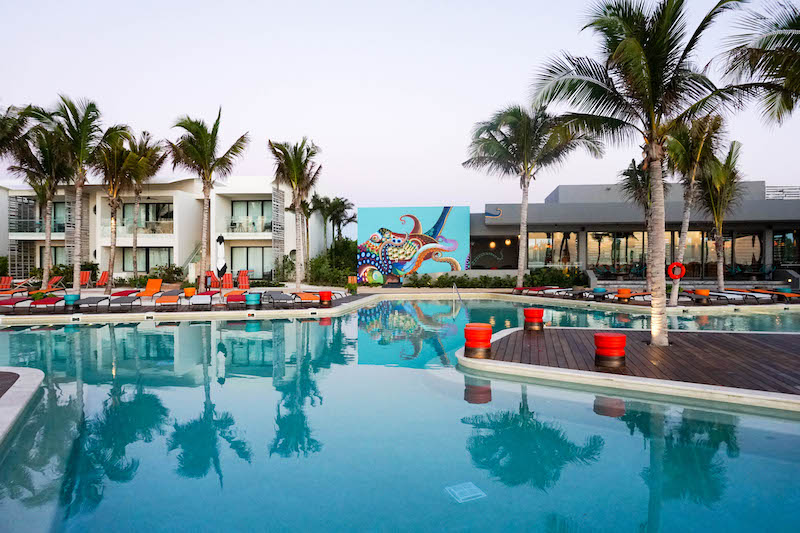 Jeffrey Leder
I watched in awe as Guillermo got down to business in the open kitchen and painstakingly piled tortillas high with everything from flakey tempura fish and crispy octopus to Gobernador style shrimp and a mix of sautéed mushrooms and hibiscus.
Apparently, Chef Guillermo learned the tricks of the taco trade from his mother, and boy, did this woman teach him well because each one of his tacos looked like a tasty work of art and filled your mouth with a fiesta of phenomenal flavors.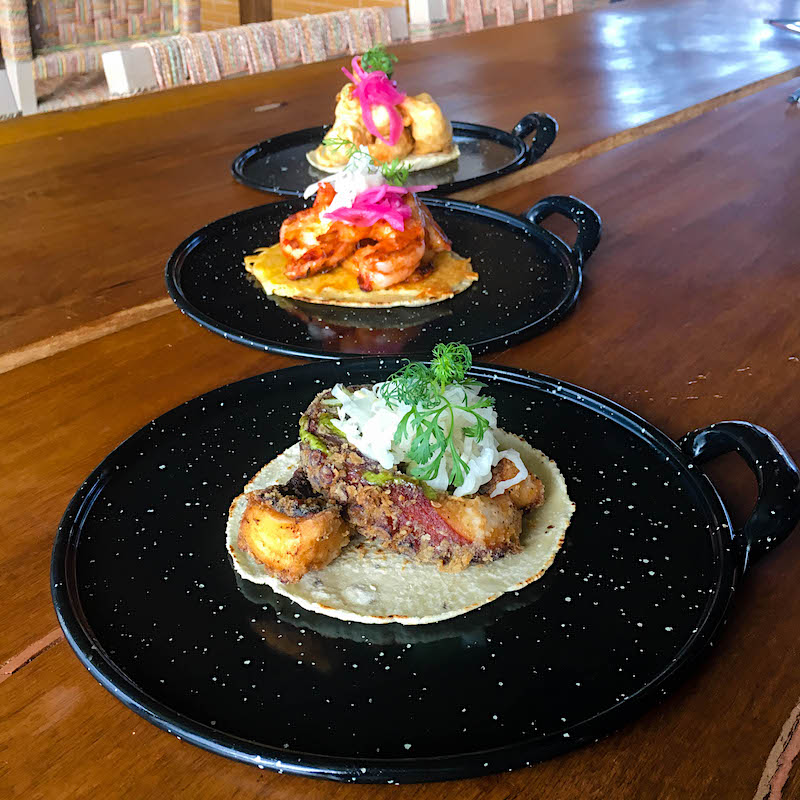 Jeffrey Leder
According to Guillermo, making tacos of this magnitude requires a few essential ingredients. You need fresh, seasonal ingredients, good corn tortillas and a sauce that knocks your socks off. "Trust me, the secret is all in the sauce," said Guillermo.
Guillermo told me that every great taco also requires a sprinkle of culinary creativity to set yourself apart from the crowd and most importantly, lots and lots of passion.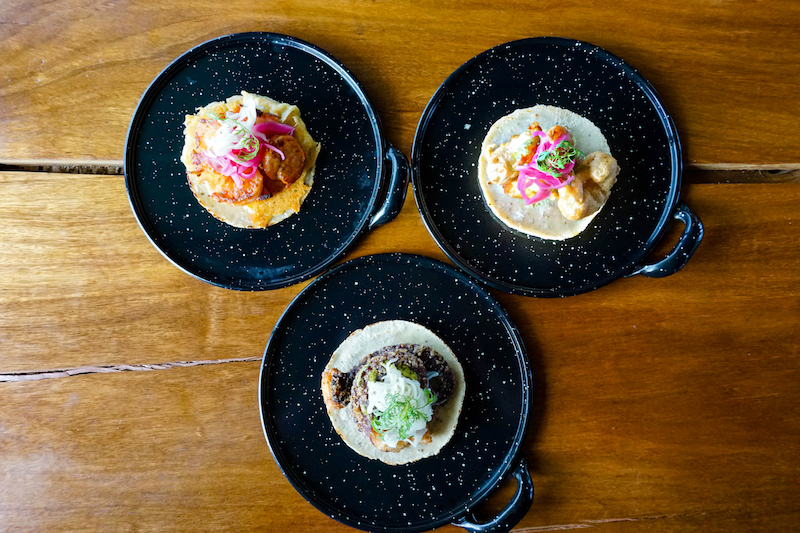 Jeffrey Leder
Passion is something that Guillermo does not lack by any means. This skilled chef pours his heart and soul into each and every taco that leaves his kitchen and it's not hard to see that this type of taco TLC is the secret seasoning that transforms an ordinary taco into something truly special.
Last but not least I had the chance to talk tacos with Kurt Mayrl, the Andaz Mayakoba's resident tacologist. Now, if you're wondering what on earth a tacologist actually is, it's someone who is a master in the science and art of tacology, or to put it in simpler terms, a person who knows a hell of a lot about tacos.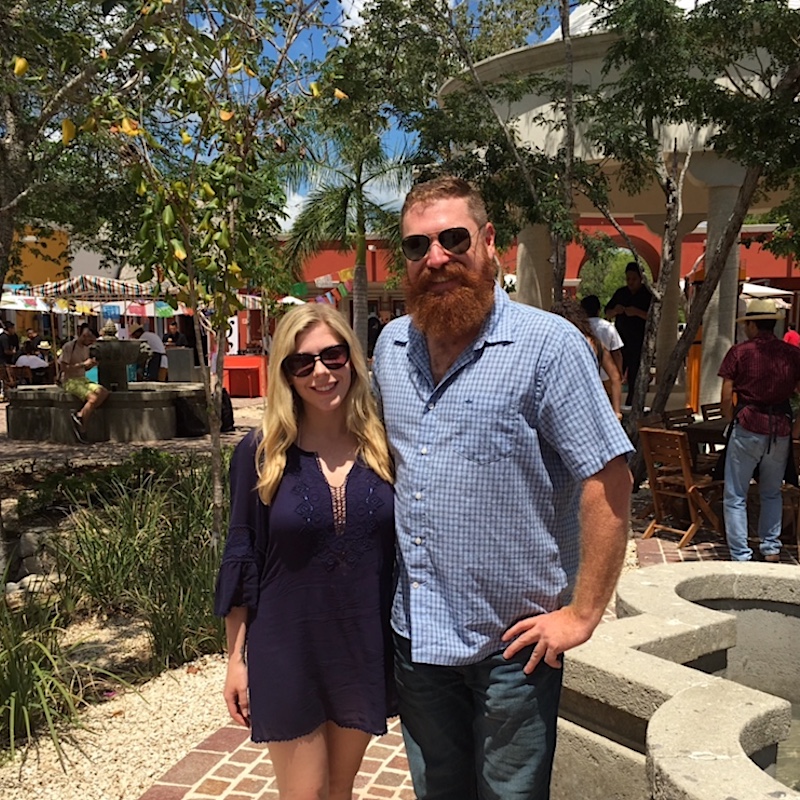 Jeffrey Leder
However, this dream job entails more than just sitting around and binge eating carnitas all day. As a tacologist, Señor Mayrl passes on some of his tasty knowledge by teaching taco-making classes at the resort and works with the chefs at Olla Tacos to ensure that each taco on the menu is simply out of this world. According to Mayrl, "a tacologist's life's work involves a never-ending mission to seek out new flavors and find the most groundbreaking tacos known to mankind."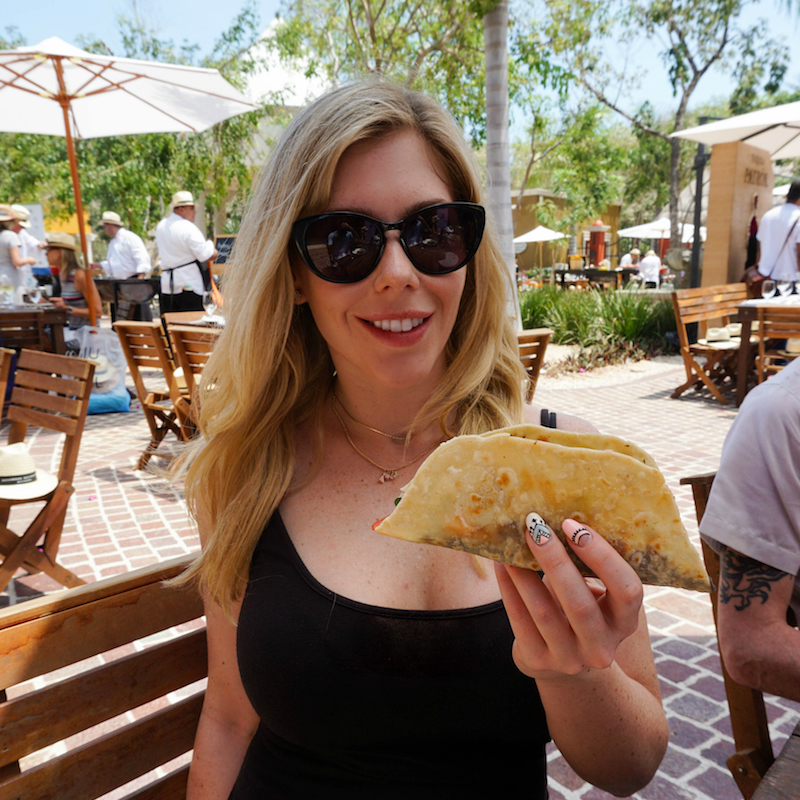 Jeffrey Leder
As we chatted in between bites of beef barbacoa tacos, Mayrl also spilled the beans on what separates a decent taco from a truly divine one that's fit for the food gods. In Mayrl's opinion, the secret to achieving taco greatness lies in a homemade corn tortilla, a few drops of lime juice, and a sauce that is so damn good it brings tears of joy to your eyes.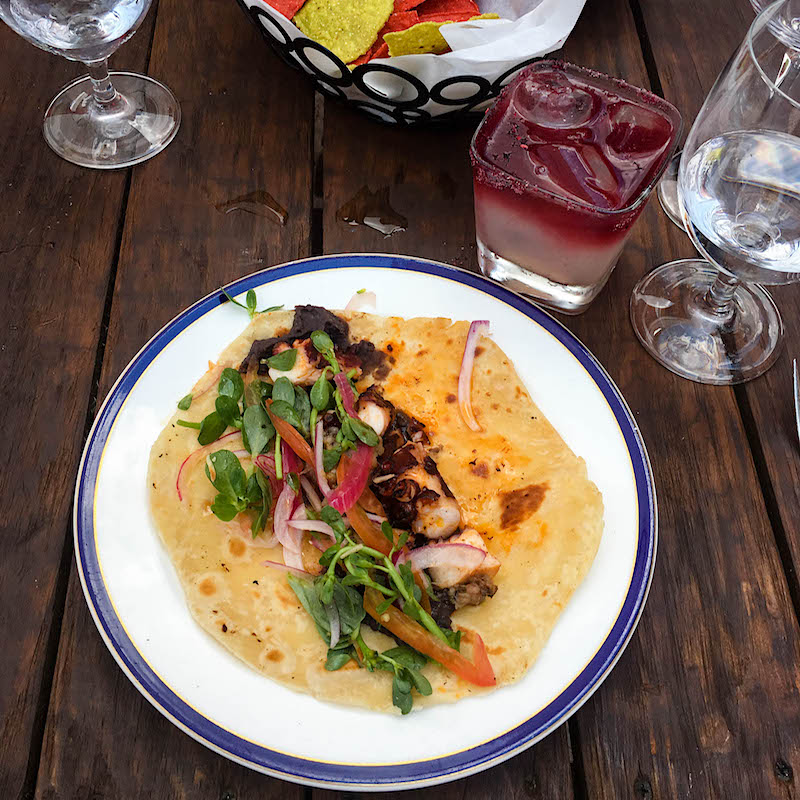 Kaylin Pound
Mayrl also talked about his personal taco preferences. Naturally, Mayrl told me that his favorite tacos are the ones you get for free. But if tortilla-wrapped handouts aren't available, he normally seeks out the nearest street tacos since these often overlooked snacks tend to be the hidden gems of the taco scene.
After eating nearly half of my body weight in tacos over the course of three days, I was in dire need of a detox, so I finished off the journey with some beachside yoga. As I attempted to burn off some tortillas, I reflected upon all of my newfound taco wisdom.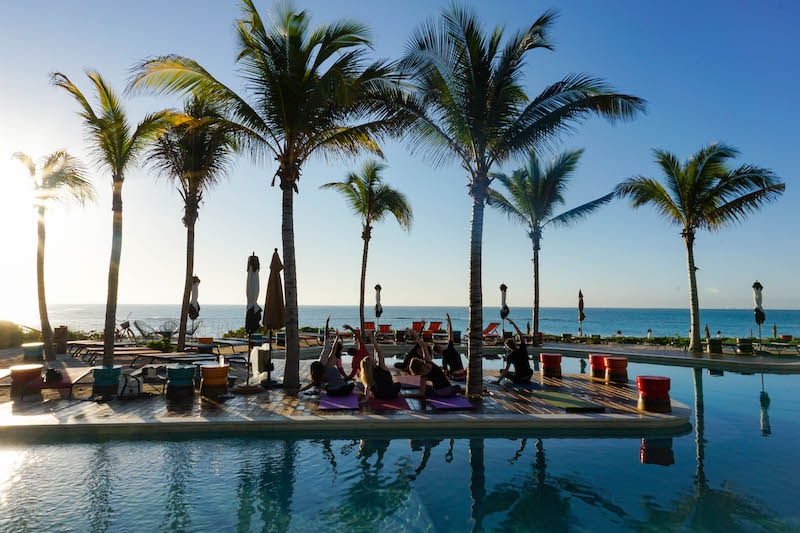 Jeffrey Leder
Mastering the art of this Mexican delicacy requires patience, passion and lots of practice. When it comes to making tacos, you get out what you put in. If you cut corners and use pre-made poor quality ingredients, there's a good chance you're going to wind up with some pretty shitty tacos.
Therefore, it's important to use fresh, homemade ingredients. Now, I know what you're probably thinking and yes, taking the time to learn how to make corn tortillas and salsa from scratch may seem like a pain, but it will make a big difference in the taste of your tacos.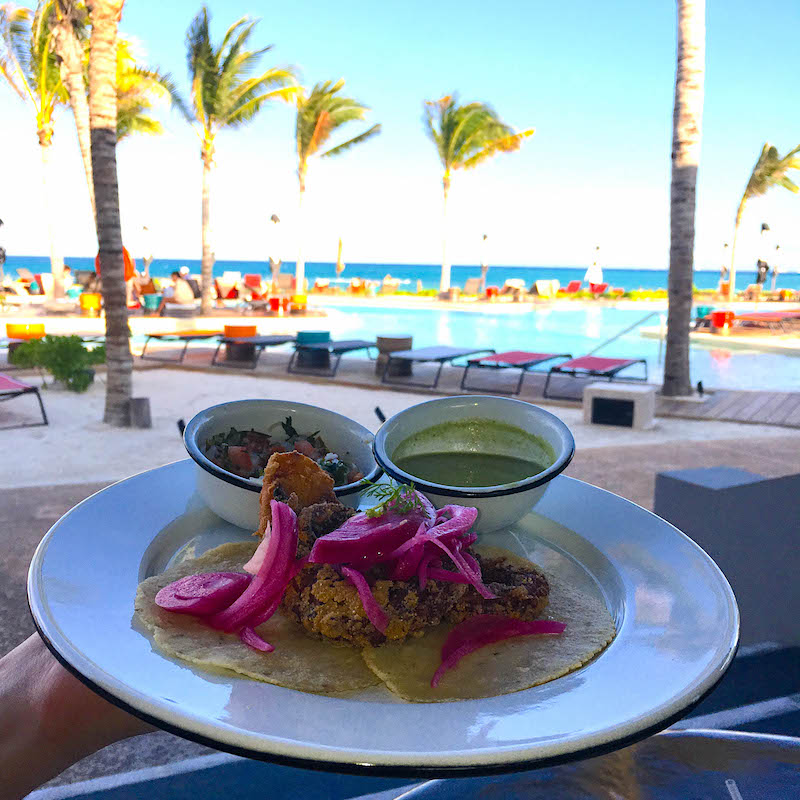 Kaylin Pound
While it's great to get creative and experiment with different ingredients, you don't want to go overboard with the bougie fix-ins. The flavors of each ingredient should complement each other and enhance the base of the taco, rather than over-complicate the dish and drown out the main star of the show. After all, simplicity is often the key to taco brilliance.
Last but not least, you never want to forget about the sauce. Behind every great taco, is a zealous chef who knows how to make an excellent sauce that ties every glorious element together. Plus, it doesn't hurt if you know how to whip up a mean margarita to go along with those tasty tacos, either.