What's up New York,
TGIF! Today will be warm despite isolated thunderstorms. ⛈
NYC producer Mindchatter opened up about searching for optimism and a brighter world with Atwood Magazine. 🎙😊
Is there an upside to masking it for a few hours a day in NYC? According to Timeout, these are 10 perks of your new mask lifestyle. 🏥♥️
One couple's experience with Fun Club Tours leads them behind the scenes at the New Amsterdam Theatre, where they were able to try on props from the Broadway production of The Lion King. 🏙🗽
Almost one-quarter of students say no to in-person learning, backed by teachers and principals. 🏢📚
These 10 restaurants are no longer serving brews following a liquor license suspension. 🚫🍻
App: Sonic Dash 2
Song: Astu - G 4 U
Half of me is filled with bursting words and half of me is painfully shy. I crave solitude yet also crave people. I want to pour life and love into everything yet also nurture my self-care and go gently. I want to live within the rush of primal, intuitive decision, yet also wish to sit and contemplate. This is the messiness of life - that we all carry multitudes, so must sit with the shifts. We are complicated creatures, and ultimately, the balance comes from this understanding. Be water. Flowing, flexible, and soft. Subtly powerful and open. Wild and serene. Able to accept all changes, yet still led by the pull of steady tides.
― Victoria Erickson
---
10 Eateries No Longer Serving Alcohol 🚫🍻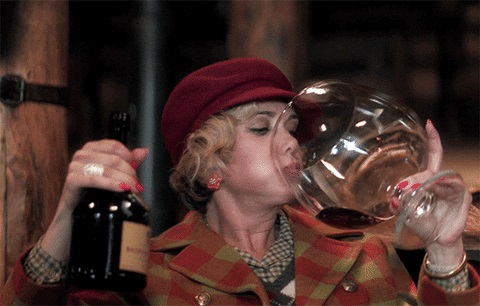 Another 10 restaurants are enduring a liquor license revocation after inspections. A whopping 130 eateries and outdoor bars have experienced license suspension since March, 46 of which were located in Queens.
Among those halting alcohol, service is the Bohemian Hall & Beer Garden, El Trono De Mexico Sports Bar, The Village Green, The End Zone and Dominie's to name a few. Read More.
---
Seven Queer Public Artworks to Explore 😀🖌️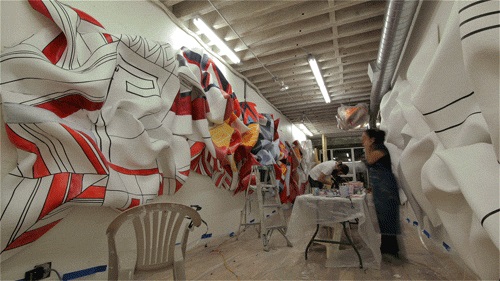 Yes, it's been raining but that doesn't mean you must stay indoors. These public art exhibits are safe and easily accessible while social distancing.
The seven works of art listed honor LGBTQAI+ experiences and artists, so show your support by creating a solo art tour or invite your pals. Read More.
---
NYC Producer Mindchatter Talks Optimism 🎶💡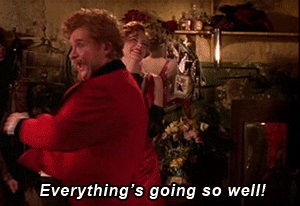 Electronica producer Mindchatter talked with Atwood Magazine about his creative process and making space for optimism. The NYC-based creative released "Night Goggles" recently, highlighting this positive shift through themes of light, space, and illumination.
Hear all about his hopes for a brighter world and how the music he creates transforms his everyday experiences and anxieties. Read More.