What's up New York,
It's Friday, time to celebrate! Today will be partly cloudy with a chance for rain so bring an umbrella with you on your way out. 🌤
Self-love may be bath bombs and books for some and insightful therapy sessions for others, and if you're the latter there are some amazing therapists in NYC to check out. 🗣😊
These are the parks and gardens perfect for viewing Cherry Blossoms erupting all over green spaces. 🌸🌳
Feast your eyes on 11 public art exhibitions throughout the city, satisfying your art fix without all the risk. 😃🎨
If you were looking for a sign that the Big Apple will bounce back from COVID-19 shutdowns, look no further than demographic expert Joseph J. Salvo. 🗽🍎
You may not be able to go bar hopping but you can follow in Jane August's footsteps and try museum-hopping in the city instead.🎟👀
What is the Open Streets initiative and how will it affect dining and traffic for New Yorkers moving forward?🚫🚗
Song: SZA - 20 Something
App: iNaturalist
Giving and receiving kindness are easy ways to feel good and to help others feel good too. People, organizations, and societies thrive when they are grounded in a culture of kindness.
-Vivek Murthy
---
Rare Cherry Blossoms Bedazzle Concrete Jungle 🌸🌳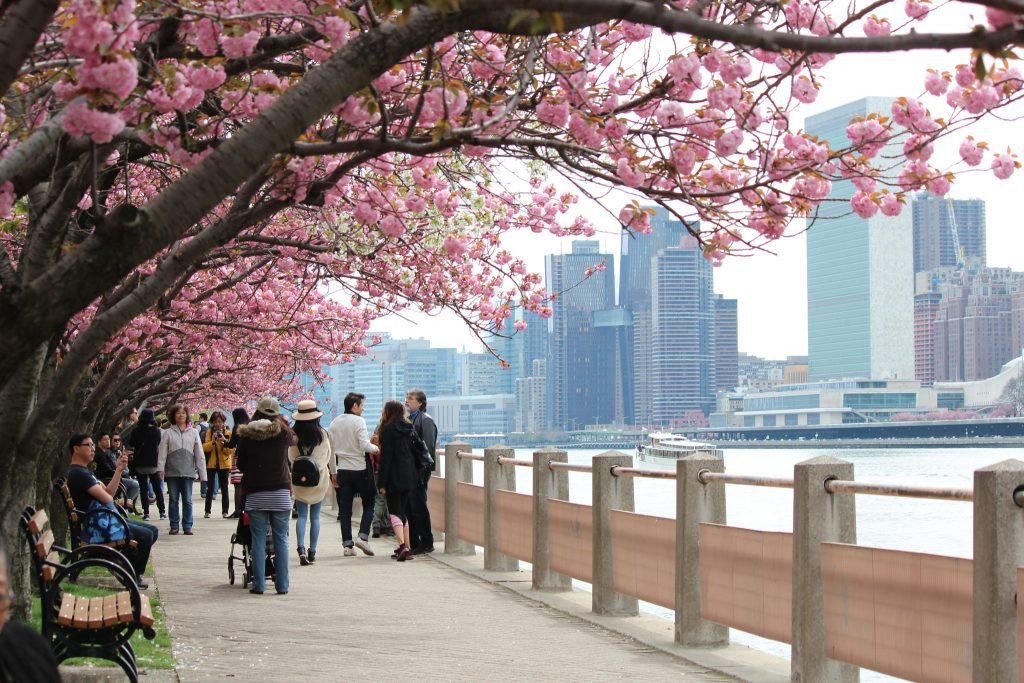 Spring is creeping upon us and it is visible in places like Central Park and the Brooklyn Botanic Garden. Cherry Blossoms are budding in bright pinks and are so rich they almost appear to be fuchsia.
Learn more about viewing these beautiful trees and seeing the pops of color in person. Read more.
---
Sneak-a-Peak at 11 New Outdoor Art Exhibits 😃🎨


New Yorkers can now view new works of quirky, skillful, colorful, and thought-provoking art all over the five boroughs, while social distancing. Get an up-close look at the statue of Ruth Ginsburg in Downtown Brooklyn, or 10 other exciting works that are now on display.
Find out more about the art on display, its location, and what visiting hours are being held in place to plan your trip. Read more.
---
Powerful Program Empowering Social Eaters 🚫🚗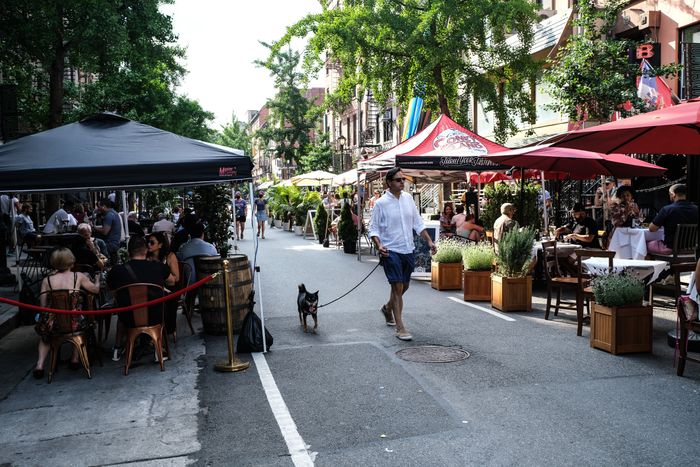 The Open Streets Program, initially launched by the city on a small scale, is now operating across the four boroughs. Participating streets will halt traffic and vehicular activity to give New Yorkers more safe space to walk and enjoy the outdoors.
Find out how this precious initiative is also allowing New York foodies and eateries to make the most out of outdoor dining setups, public space, and financial opportunities. Read more.