What's up New York,
Happy hump-day! Today's weather is looking cloudy with a high temperature of 53 degrees.🌤
Enrich your lives with the contributions and stories of women throughout history by attending any of these family-friendly events and activities celebrating women's history month in NYC.👩🧕
Order to-go or dine-in at these local Ukrainian eateries in NYC to support Ukrainian-owned businesses.🥟🇺🇦
Design Scene has the deets on the best big apple cocktail bars and lounges for a night out this month, including a venue that's been around since the 1990s.🍸🍾
Stroll across the city during St.Patty's day to grab a beer at one or all of these bars serving Irish brews.🍻🗽
You don't need to skip out on tacos and nachos to go meat-free, innovative Mexican restaurants like Jajaja Mexican have your cravings covered with jackfruit, guac, and all the toppings.🌮❤️️
One of the oldest tattoo parlors in NYC, East Side Ink is still serving customers after opening doors in 1992.😍🖌
Song: Joy Crookes - 19th Floor
App: New York Pass - Attraction Guide & Planner
New York is not a city – it's a world.
— Iman
JFK Airport's Crowne Plaza is searching for a new Front Desk Manager. Applicants should have strong written and oral communication skills, a self-starter mindset, and hospitality experience.
---
5 Restaurants for Mexican-Influenced Dining in NYC

Tacos and Margaritas, please! Share modern plates with friends or treat yourself to solo indulgence at Mexican restaurants pushing the limits in New York. Eateries like Cosme and Rosa Mexicano are recreating classic dishes like tacos and nachos using new ingredients like duck and tuna.

Learn more about the restaurants that made Gotham's top 5 list and what they have on the menu before planning your visit. Read more.
---
Uplift Ukrainian-Owned Businesses Like Veselka Locally

Spend your next meal in solidarity with Ukraine by supporting Ukrainian-owned businesses. Restaurants like Veselka in the East Village are famous for signature items like pierogies and borscht.
Browse the locations and menus of the Ukrainian-owned businesses on this Thrillist round-up to find one near you. Read more.
---
East Side Ink Tattoo Inking New Yorkers Since 1992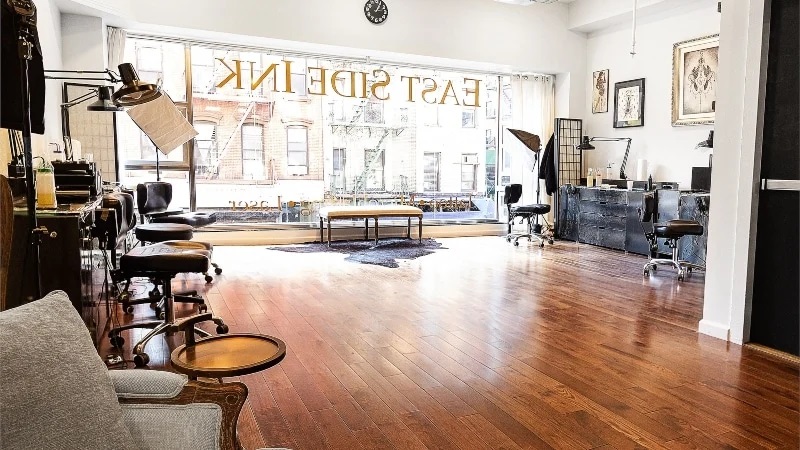 Bad artwork may be tolerable on a wall, but not on your skin. If you're itching for a new piece, look no further than the city's best tattoo shops. Greats in the tattoo business like East Side Ink Tattoo have been delivering satisfactory body art to native new yorkers and celebrities for over 20 years.
Learn more about the NY-based artists that take their crafts so seriously and the numerous styles of work available at the hand-selected shops. Read more.