What's up,
Happy mid-week hustle readers, we're glad you're getting through the week! You can expect warmer weather although there will still be clouds in the sky. ⛅️
Dianne Morales talks about hopes, goals, and vision for the city as a 2021 mayoral candidate. 🗣🗽
There's a weekly vibrational sound meditation series launching for New Yorkers, thanks to Urban Yoga Foundation's founder Ghylian Bell. 👂😮
Yoga and Zumba instructors are demanding that the city see their classes just as other fitness classes across the city, important sources of revenue to keep gyms and studios financially stable. 💃🧘
New York's National Alliance on Mental Illness is moving forward with a workplace mental health expansion plan, targeting small businesses in NYC, to assess their readiness to provide resources for mental health in the workplace. 🕊👁
Did you know that grabbing dinner with pals was a make-or-break decision for the food industry in the Big Apple? Learn how you're making a real difference with that order of takeout from your favorite eatery. 💵🍽
Brooklyn Waterfront is bedazzled with new public art titled, Reflect. 🔆🎉
Song: Victoria Canal - Drama
App: Happify
Meditation is not evasion; it is a serene encounter with reality.
-- Thích Nhất Hạnh
---
Dianne Morales Discusses Her Run For NYC Mayor 🗣🗽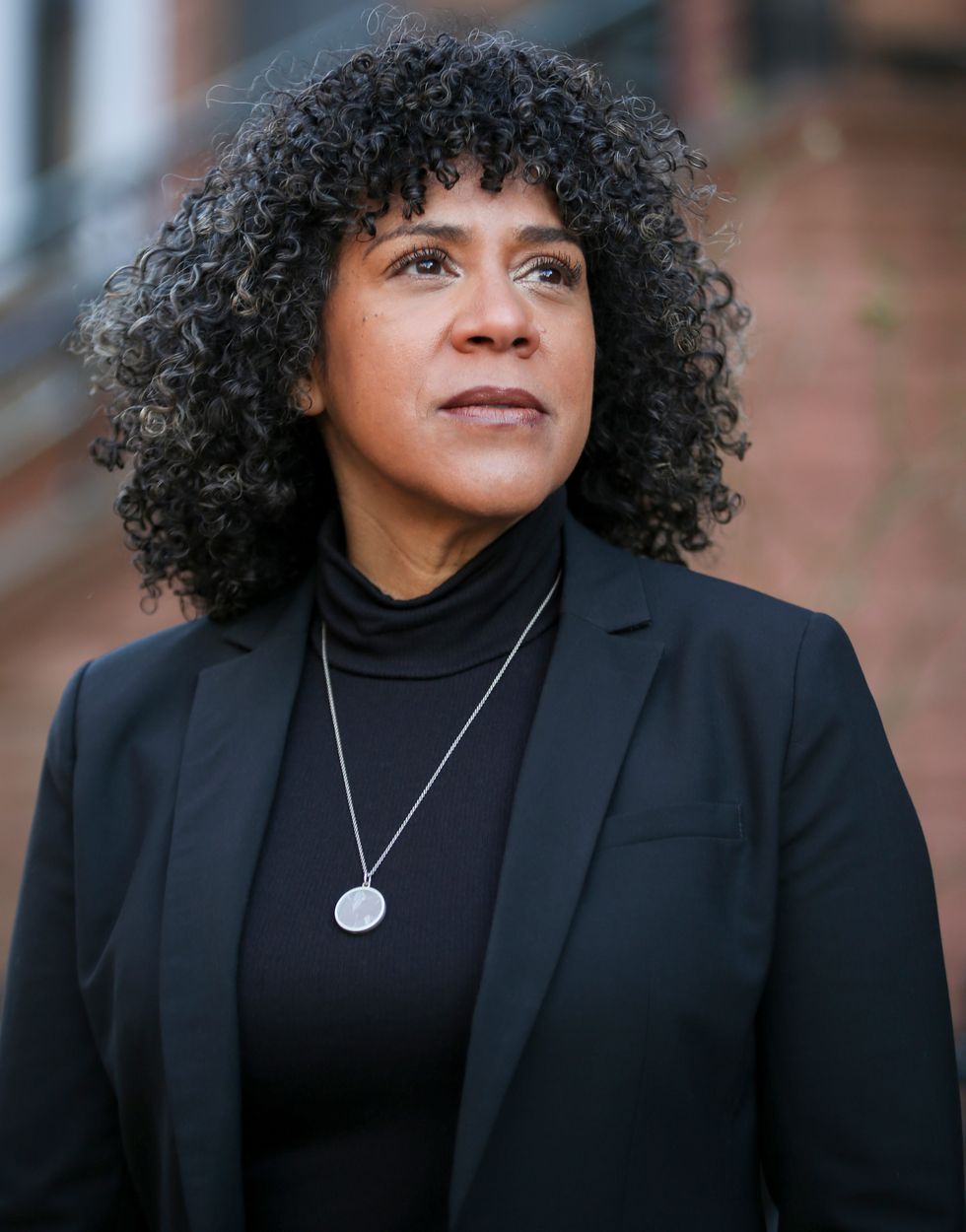 Largely funded by the donations of unemployed New Yorkers, Dianne Morales has defied the odds as a 2021 mayoral candidate in NYC. As a mother of two, a daughter of working-class immigrants from Puerto Rico, and an academic that didn't let poverty stop her from acceptance at Dartmouth University, Morales' campaign has an edge.
Learn about how Dianne Morales overcame socio-economic and psychological obstacles and her plans to stand in solidarity with hardworking New Yorkers that need a voice. Read more.
---
Domino Park's New Art Is Lighting up the Night 🔆🎉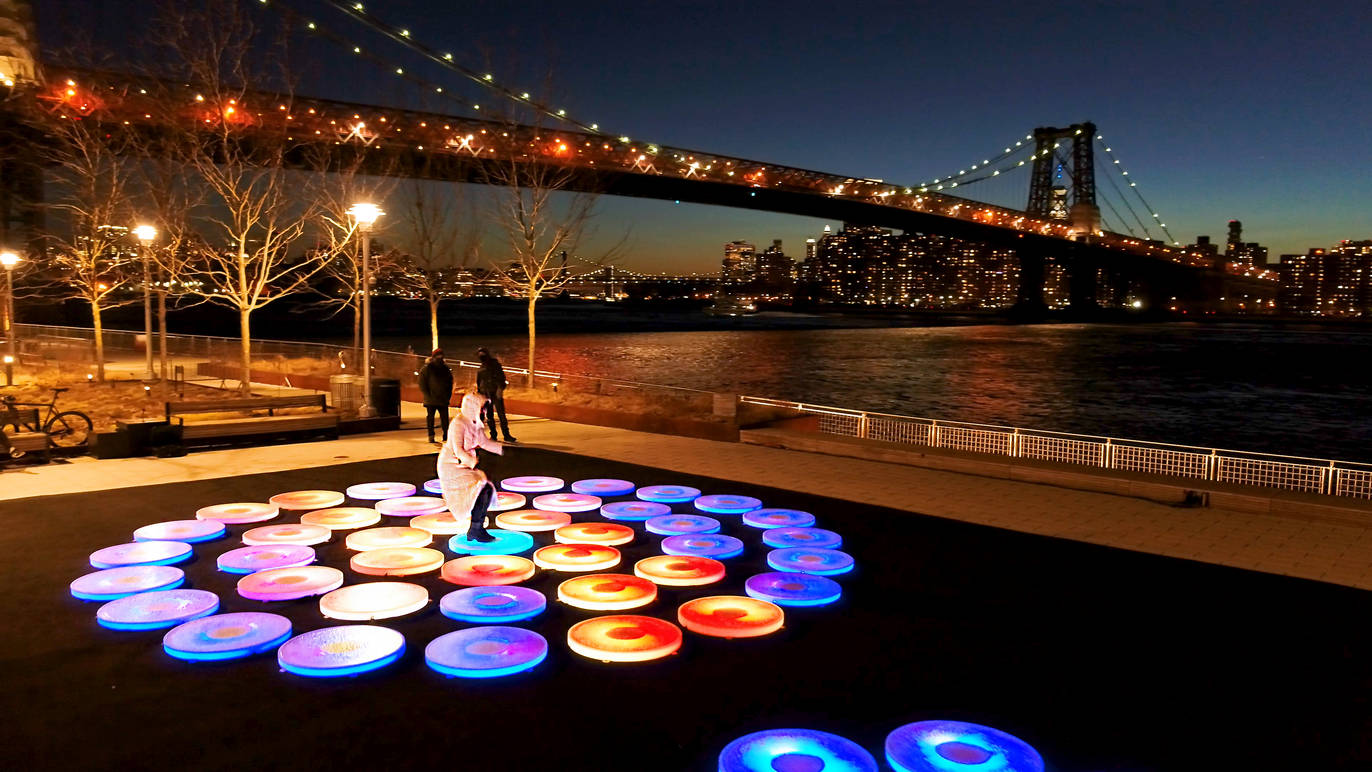 "Reflect" is an illuminating work of public art located in Brooklyn's Domino Park.
Art lovers can view the 2,400-square-feet wide work at East River Waterfront.
Jen Lewin created the installation to be interactive, with viewers triggering new portions of lights as they explore. Read more.
---
Millenials Fueling Indoor Dining in NYC 💵🍽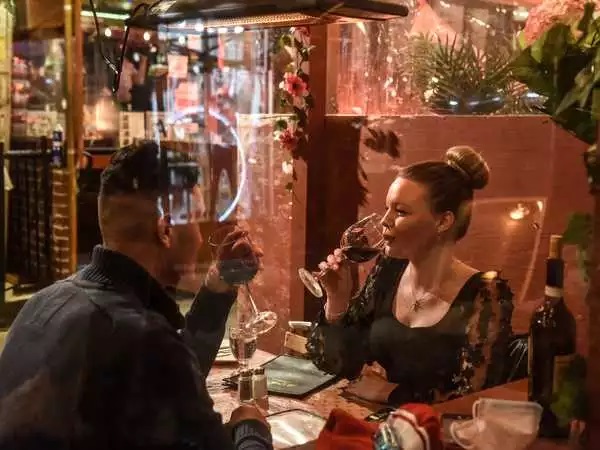 According to the numbers, millennials dining out in New York are crucial to the recovery of the food scene. Splurging on steaks, wine, dessert, and tipping well have all resulted in an increase in not only the frequency of dining but in the items ordered.
All in all, it's the perfect time to show your support for the food industry whether you're dining in or taking dinner home to enjoy. Read more.