What's up New York,
We are looking forward to brisk weather without rain today, that doesn't mean we won't get some snow clusters. ⛄️
You don't need to sacrifice flavor or comfort to eat plant-based, Galioto's delicatessen is proving that with their all-vegan menu. 🌱🇮🇹
Kind samaritans are providing escorts from a Brooklyn subway station after an increase in violent incidents. 🚂😁
Has our water been contaminated by Gateway Great Kills Park's radiation issue? A petition is growing under the radar, requesting that Mayor Bill de Blasio run more tests on our waterways. 🌊🚰
Is our hustling and bustling city prepared for a car-free Union Square? 🚫🚘
A new Uber green feature might help riders travel in a more eco-conscious fashion. 🚖🌍
Governor Andrew Cuomo gave New Yorkers an outline of the $29 billion collection of green projects NYC has lined up this year. 🤑♻️
These works of art from Rebecca Moses are dedicated to frontline workers and their experiences during the pandemic. 🏥🎨
Song: Alice Kristianson - Marilyn
App: Clarity Money
Never doubt that a small group of thoughtful, committed citizens can change the world; indeed, it is the only thing that ever has.
—Margaret Mead
---
Community Safety Movement Grows in Brooklyn 🚂😁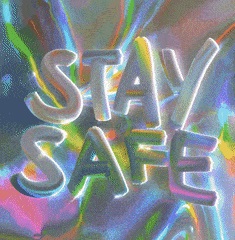 After an unfortunate increase in neighborhood violence against women, some NYC residents are taking it upon themselves to protect the streets. Safe Walks NYC was founded by Peter Kerre. The initiative has gathered an astonishing 170 volunteers to date, most of whom are women trying to protect other women.
Kerre is also the founder of Street Riders NYC. Read More.
---
Galioto's Delicatessen Serving Vegan Italian Eats 🌱🇮🇹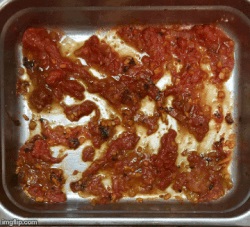 Find meaty and savory dishes like eggplant parmesan, fresh mozzarella centered Caprese and more at the counter at Galioto's Delicatessen. More signature vegan menu items include Reginetti Caponata and Pepperoni Misti.
Learn more about their cruelty-free menu before planning your visit. Read More.
---
Rebecca Moses' Art Thanking Healthcare Workers 🏥🎨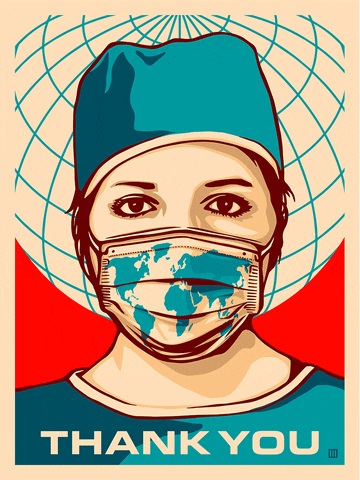 Since asking her audience to submit their personal pandemic experiences in exchange for custom artwork, Rebecca Moses has compiled quite the collection. Her work captures the progression of the COVID lockdown, from news briefs to quarantine.
Take a look at the intimate portraits and read more about the sentiment behind the project. Read More.