This is important. I promise.
Just like the O'Jays, we feel the need-- no, we've got to; we've got to give the people... give the people what they want.
So with that in mind, that's maybe what we just did. How? Well, for that, you only needed to read the headline.
We just launched a new Culture section.
Why does that matter? What are you talking about? Who cares about pop-culture, and how does that tie into the spoiled lifestyle for New Yorkers?
We at spoiled are concerned with experience first and foremost. For our readers, it's the reading experience. For our fans that join us offline IRL for our events, it's throwing down. Culture is a new step towards a better reading experience.
Of course, there's a lot more to us, and there's definitely a lot more to you. Drop us a line. Tell us what you're into. Maybe we're into the same things. Maybe not. Maybe you have a terrible taste in movies in music, but maybe we're confused as hell. Who knows? You can tell us. Don't be shy.
But the important thing is that we've launched a Culture section. Today. It's going to delve into film, Television, music, theater, comedy, anything, everything, as much as we possibly can.
Why? A few reasons. How? A couple others. Read on. Keep reading. This is going to be fun.
---
1. We're dope ass time travelers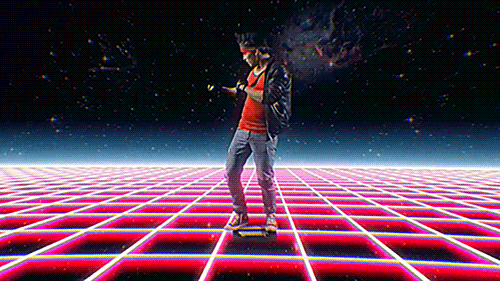 The idea came from a time when we were binge-watching The Sopranos, started tweeting about it, and then realized nobody cared because everybody had already seen it ten years ago. The internet has changed things for good and forever, timeliness is interpretive and subject to revision.
Streaming services have allowed us to time travel. We can journey into almost any show, album, movie over and over again at any point in time and begin new conversations we might not have been able to otherwise.
[anad]
We don't cover music on its own. We did that once, but then we gave up. Culture allows us to talk about so many different things on so many different levels. There are stories being told that are definitely worth talking about, even when they may have ended some time ago.
The Wire gets a new life anytime anybody watches it. We can remember the old Kanye, Phife Dawg, Biggie, and every artist, hip hop or otherwise, that came before them any day of the week.
---
2. SO MANY THINGS; ALL OF THE THINGS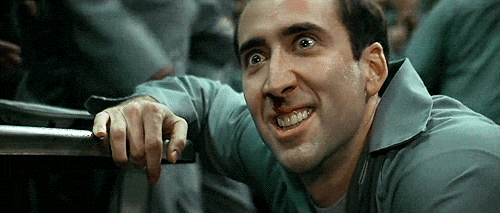 There are so many things. It's hard to watch all of the things, but we'll keep up on what we're watching. Right now, we're heavily invested in Game of Thrones, as you may know.
The following isn't an original observation by any stretch, but it's something to talk about.
Do you remember Adele's new album? Neither do we. It's a great album, but how long did it live in the spotlight? Not long. Sure, it'll come back when she's on tour, but other than that, the shelf-life for the timeliness of art is painfully brief. We don't have time to doddle.
So many things and what not.
---
3. Governors Ball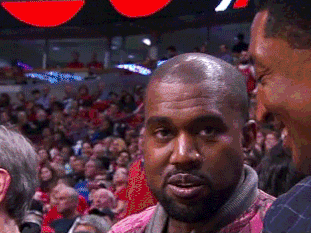 Oh, yeah, did anybody mention that we're going? Yeah, we are.
For several reasons. Not only do we get to talk about the bands you already know and love, but also shining some light on the acts that you maybe don't know well or at all yet like Holly Miranda, Black Pistol Fire, Public Access T.V., Against Me!, FIDLAR, London Souls, and a handful of others we'll either preview or catch up with at the festival.
It's not just limited to written content though, and that's what's important here. You can find that anywhere. There's a lot of content. Huge amounts. Everywhere.
We're not claiming to be an authority on anything except in knowing how this influences and enhances the experience you want to have with Snapchat, Instagram, Facebook Live, whatever. But more on that later.
---
4. Relevance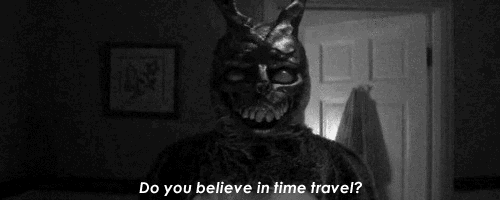 Oh, so should we only talk about New York City culture? Like shows set in NYC, artists based out of NYC, or any of that? No.
We're all devouring so much on so many different levels at so many different places and times that relevance is subjective. That said, and hitting back on this whole time travel idea, we're also free to drop out of any conversation we're not into.
Devouring popular culture at this point is like jumping into a chat room. People can be anonymous and unruly, people can fight like hell for something seemingly trivial, but people are talking a lot and all the time. It doesn't have to be trending to be relevant, and we've kind of mucked up that distinction (Thanks, Zuckerberg).
We definitely want to talk about NYC hip-hop, but unlike our intern who has nothing but disdain for Chi-Town legends, both established and up-and-coming, we also want to do an emoji reaction list on how dope Chance the Rapper's new mixtape is. Yeah. We're doing that.

---
5. Experience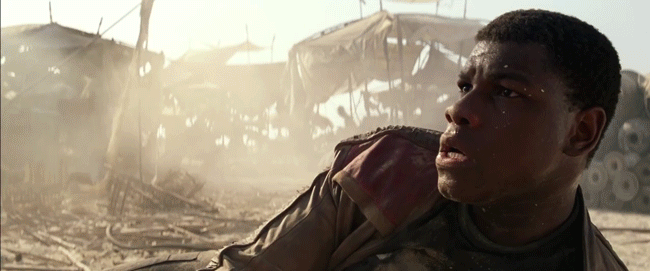 How does this relate to what we're doing behind the scenes as an experiential media company? Two things: 1) Your experience, whatever that entails, is worthwhile. Some people want to go out, some people would rather stay in. Whatever we can do to help you make the most out of it, we will.
2) Information. The more you have, the more discerning you can be with what you choose to consume.
It gets tricky when you pontificate, so we'll stray away from the always-earnest think pieces that contemplate, "What does the end of The Good Wife mean for America?" or something like that. We'll happily read it elsewhere, and we'll happily point you in the right direction to people that do it well, but that's not our style. Yet.
Whatever we can do to enhance the experience you have with what you're consuming, especially if you're looking for something you might not have looked at otherwise, then we're all good.
[anad2]
All in all, the purpose here is better storytelling from voices that you're otherwise unaccustomed to; ones that simultaneously cares deeply and doesn't give a sh*t; ones that embraces the faults and missteps of the journey we're on; you, me, all of us, New Yorkers, wherever you are, whenever you were.
When it comes to storytelling, Culture allows us to jump into so much more, it's stupid. It's so stupid.
Whether it's interviews with weird AF bands, telling you what concerts are going down this month, profile pieces (and even events) that celebrate artists, or simply lists of sh*t we think are funny, Culture opens doors for a more diverse range of storytelling, and with that comes a better reading experience.
So dig in. Nothing really new just yet, but there's going to be.
Get Yourself Cultured with spoiled Right Here.
[Feature Image Courtesy Jeramiah327/DeviantArt]