If there's one thing we as New Yorkers know, it's food. Our taste buds are cultured, pampered, and wildly used. We test out the trendiest spots, indulge in favorite late night eats, and hunt down the perfect answer to the call of our random cravings. With every type of culinary delight at our disposal, pretty much whenever we want it, we really do have it made in the city where international cuisines collide.
Does that make us food snobs? Perhaps. Do we care? Um, no, because, delicious. We may be spoiled with food (pun intended), but that just makes our "will travel for food" motto all that more powerful, wethinks.
But what deems the dishes we love so lovable? What makes us want to roll around in a particular fare, or bathe in a savory sauce? Sometimes you gotta ask the hard questions. The components that bring a food experience to a new level are more than taste and presentation—it comes down to heart, fresh ingredients, tradition, and passion.
You don't have to be a foodie to appreciate good eats. Traveling already adds culture with new cuisines, and if it's an up-and-coming foodie destination, then sign us up.
Slovenia is off-beat, adorably authentic, and after seeing the abundant nosh opportunities you'll want to get your bum over there—ASAP. Hope you're hungry, as we're dishing up the deets to make your food fairytale come true. Foodie or not...here we come.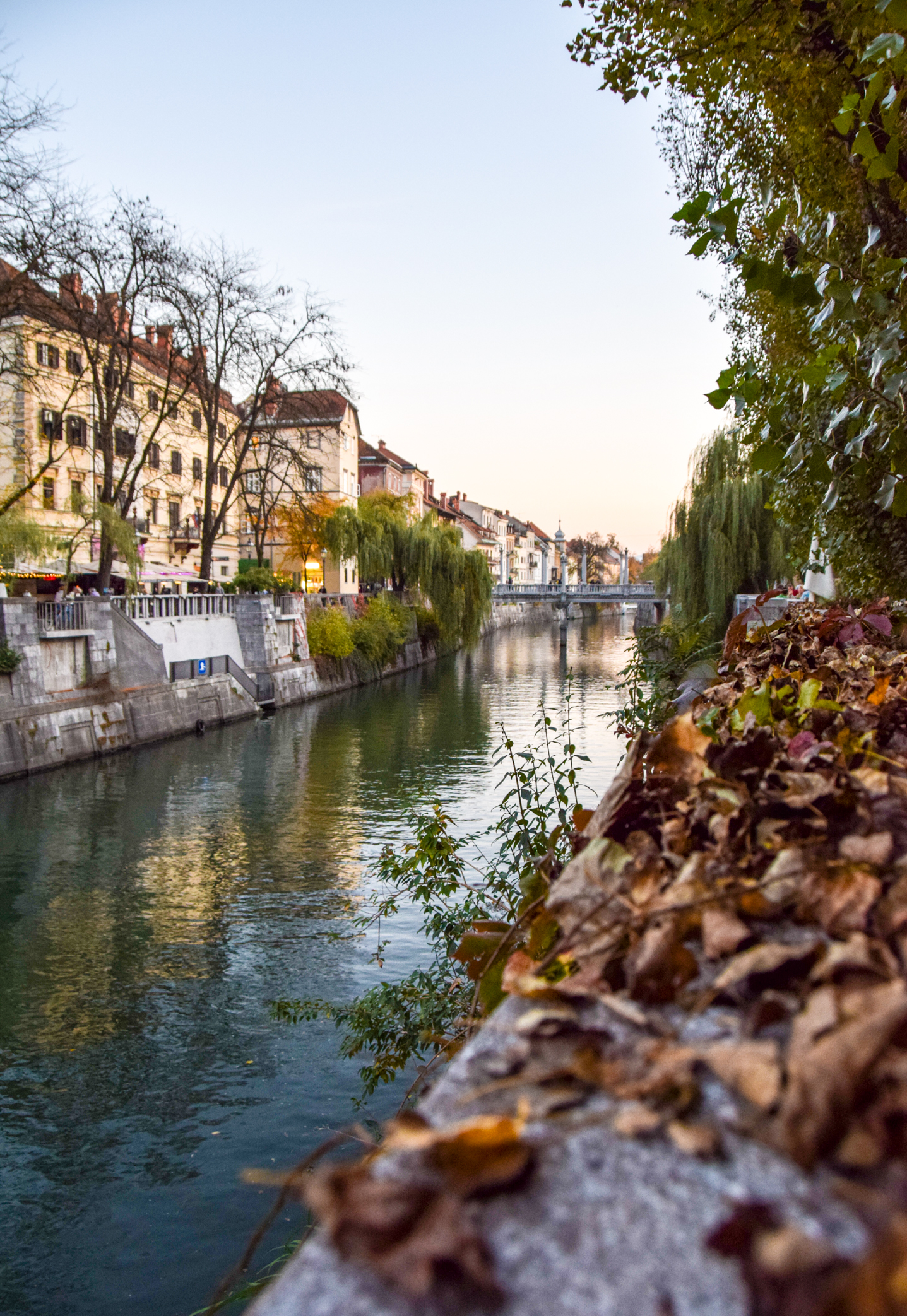 by Lauren Breedlove
Fun Facts

Slovenia is like a small newborn, nestled within the borders of Italy, Austria, Croatia and Hungary, and only 26 years old. It's easily drivable from one end to the other in a matter of 3-ish hours. The first country to be named a "green destination," Slovenia just happens to be dripping in fairytale flair to boot.
It's sustainable travel goals, and an easy flight into the capital city of Ljubljana where you can exchange your dollars for euros. Steeped in tradition, the family roots and old world recipes run deep into every culinary venture, and your full belly will thank you. As will your wallet, because delicious is affordable in Slovenia.
Oh, did we mention the castles too...that you can sleep in?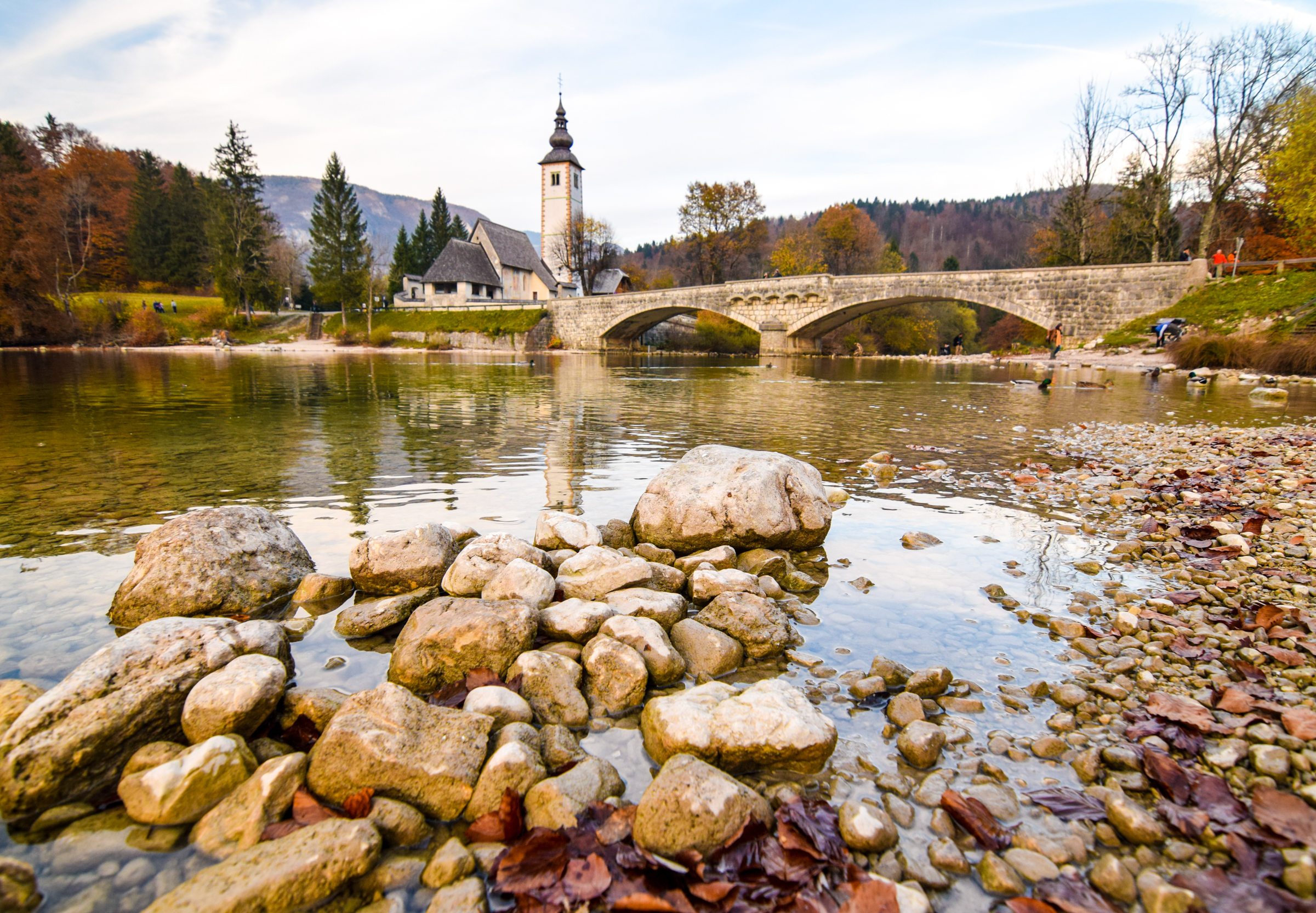 Lake Bohinj by Lauren Breedlove
Capital Eats
Ljubljana captures a solid balance of modern and traditional essence in its culinary endeavors. And the Spring-Fall Friday open-air market doesn't hurt either.
Dvor Jezeršek—a stone's throw from the airport, and a courtyard you'll want to lounge in for hours, this guesthouse & restaurant is quintessential Slovenian hospitality.
Monstera Bistro—a rockstar chef who pulls off being a rebel through his cooking creations, and prides himself in using every part of well, everything, leaves no plant or meat part behind. The beef carpaccio and Slovenian spin on the traditional brownie dessert will tip the happiness scale to elated.
JB Restaurant—one of the top 100 restaurants in the world (IN. THE. WORLD.), will have you feeling fancy without the pretension. Everything is prepared with seasonal produce, so it's as fresh as you can get, folks. His signature dish of homemade tortellini with ricotta and pistachio in brown butter will have you in a puddle on the floor—in the best way possible.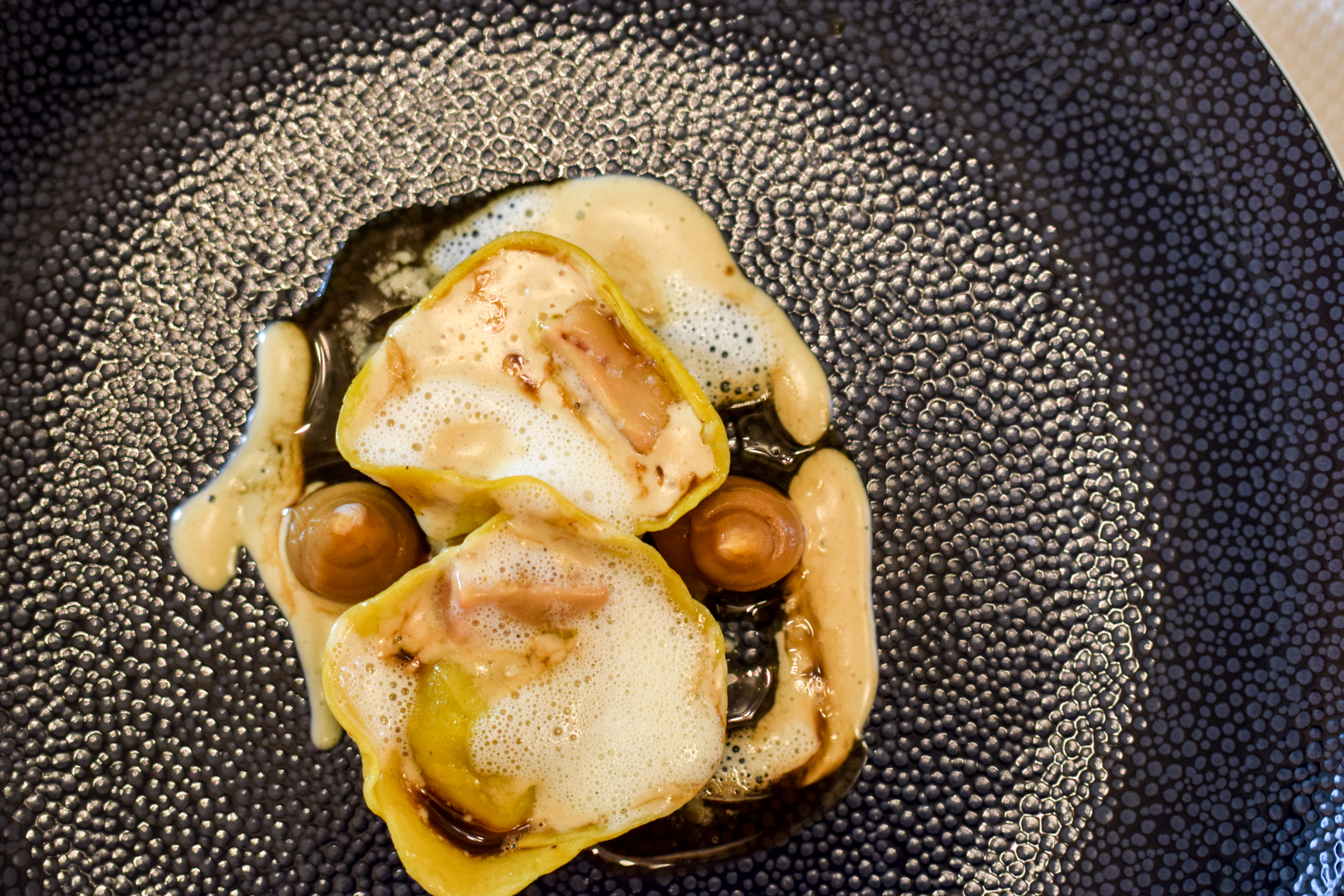 by Lauren Breedlove
Eastern Eats
Gostilna Rajh—a fourth-generation family restaurant, they pride themselves on sourcing everything from the surrounding Prekmurje region of northeastern Slovenia. You'll want loaves upon loaves of their homemade buckwheat bread and an entire vat of their pumpkin soup.

Galerija Okusov—You'll fall in love with the rustic decor...and food. So, all-in-all, a solid love-fest. The melt-in-your-mouth trout appetizer will have your knees buckling as you stuff your cheeks like a chipmunk with their crisp and buttery homemade bread. Old and new live in harmony at this Pinterest-worthy restaurant, and we'll be damned if that isn't the best pumpkin ice cream you'll ever have.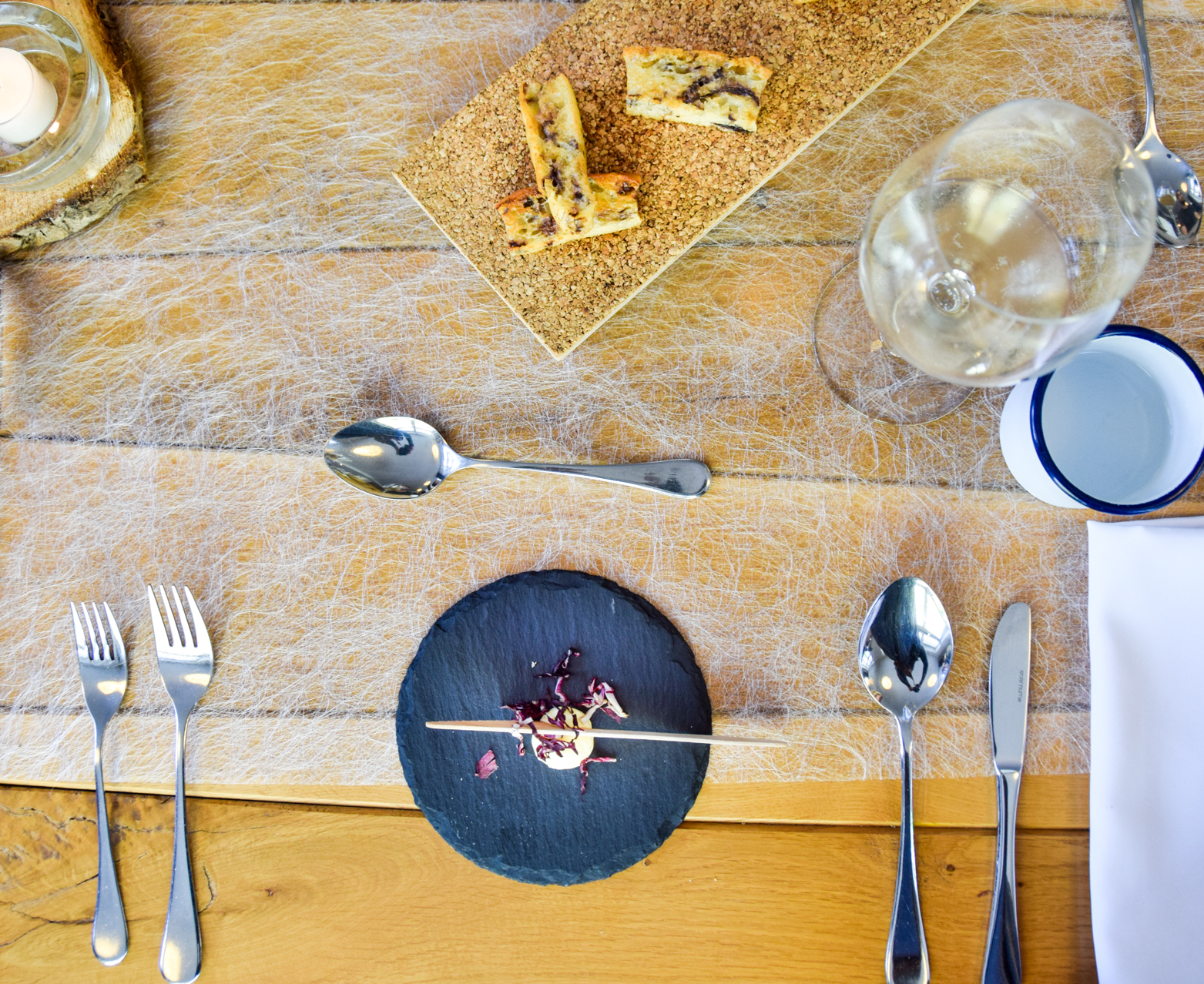 by Lauren Breedlove
Northern Eats
Pension Resje—Set just outside Lake Bohinj, this family-run guesthouse/restaurant is a cozy culinary gem. Try the Slovenian interpretation of the mozzarella stick with their 'fried milk' appetizer. And if you don't taste their homegrown corn cakes, you're doing it wrong.
Southern Eats
Hiša Polonka—what started out as a small brewery, has turned into coming home to Grandma's for Sunday lunch. It's home-cooking goals shared through out-of-this-world crostini, homemade pumpkin soup, deer goulash, and frika (basically a pizza with potatoes and bacon). If this is what keeping tradition alive tastes like, then long live tradition.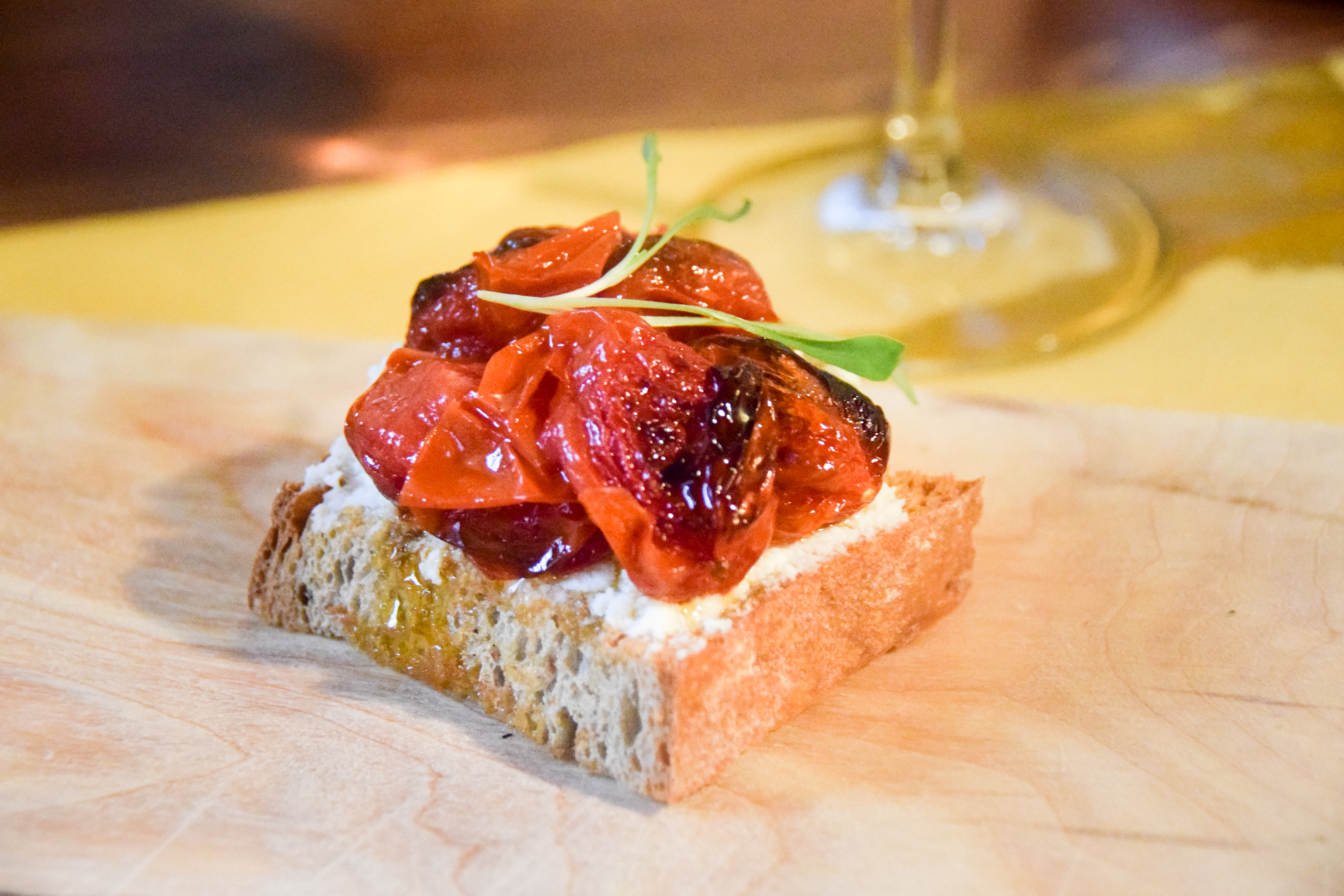 by Lauren Breedlove
Hiša Franko—the food child of the world's best female chef of 2016 (NBD), Ana Roš sources local farms for all of her creative culinary delights. Dine in the #1 house amongst the countryside, (literally their address) the fireplace awaits you, but you'll have to make a reservation in advance...like six months in advance.
Hiša Štekar—come for the homemade food, stay for the views. Polenta and falling apart beef are dished up with a side of stellar rolling hills. Don't leave without a slice of the pistachio pie, it'll easily be one of your biggest regrets if you did.
Yummy Drinks
You'll want to visit some of the gorgeous wineries, promise. But, make sure you try the local beer, and for a beer experience like nothing else you've ever had, bop on over to ŽALEC's beer fountain. Yep, you read that right—a beer fountain in the middle of a Slovenian park for your cheers-ing pleasure.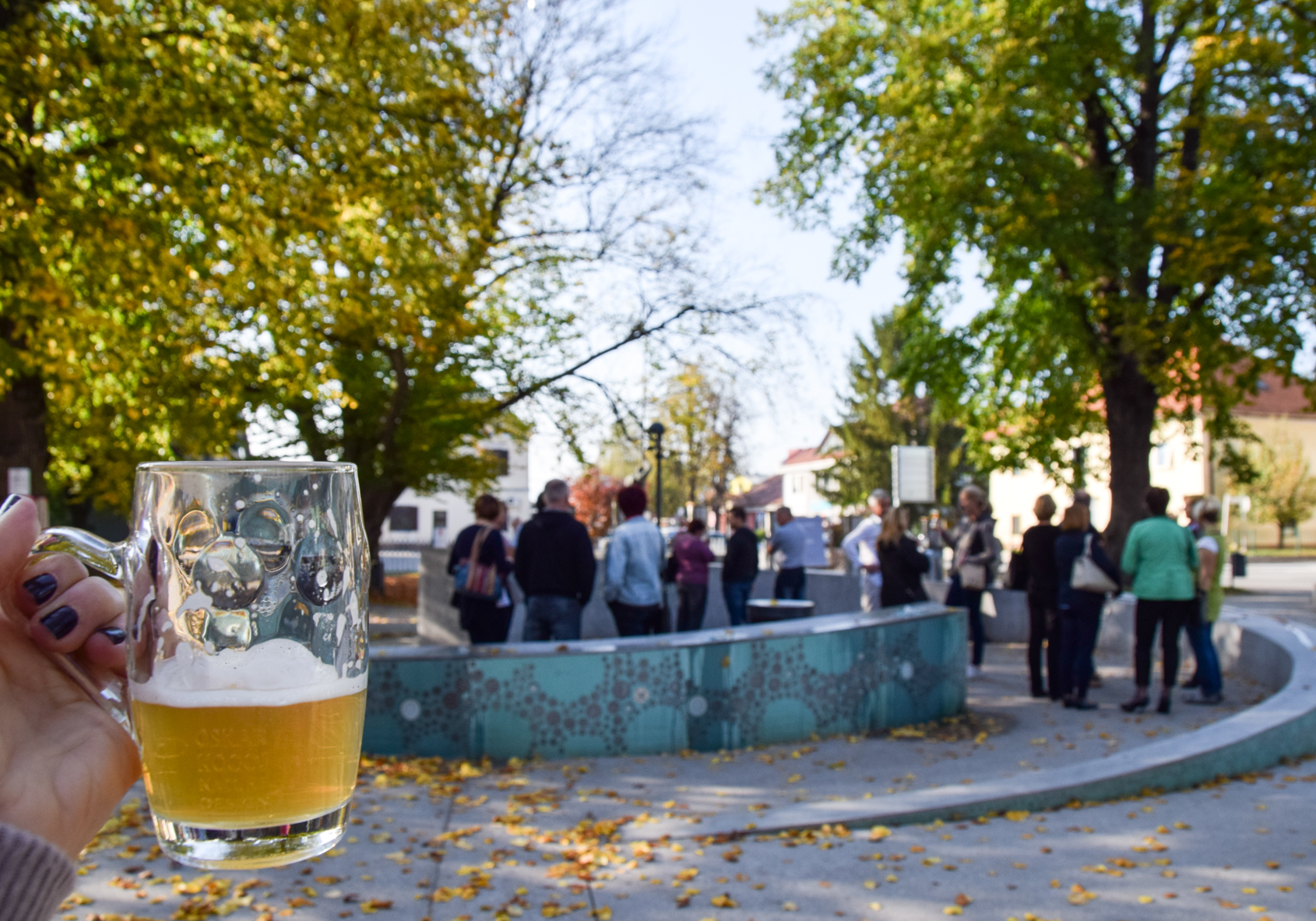 by Lauren Breedlove
Back to the wine...
Head over to the modern Zlati Grič winery in the Styria region, where most of it is underground, maximizing eye-candy to a level that will leave your eyes wide. Hot tip: do your tasting late afternoon when the sun illuminates the vineyards and warms your insides just as the wine will.
While in the southwest region of Slovenia, experience where Italy and Slovenia meet. Bask in the perfect combination of fairytale rolling hills and views for days, all gift-wrapped in what is the Goriška Brda wine region. Sip local wines with the Dolomites to your south and the Julian Alps to your north. Pretty sure you'll never want to leave.
The Sweet Stuff
Because, priorities. Slovenian sweets 101.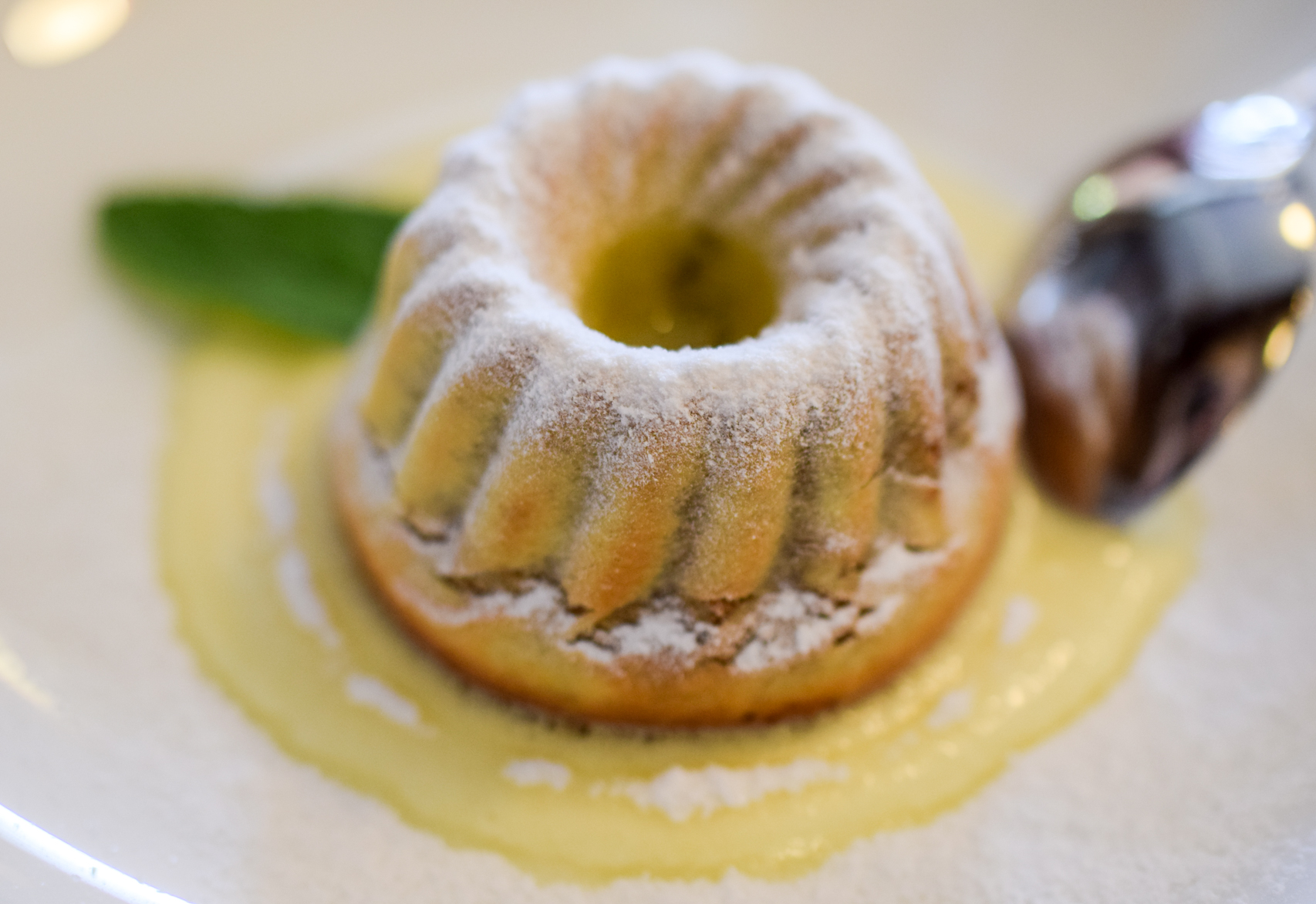 by Lauren Breedlove
Potica—a mini bundt cake, Slovenian style.
Struccoli—the sweetest lil' dumpling you'll ever have.
Gibanica—Slovenian strudel bursting with apple, cottage cheese, walnut and poppy seed flavors.
Pumpkin Ice Cream–with roasted pumpkin seeds coated in sugar. Need we say more?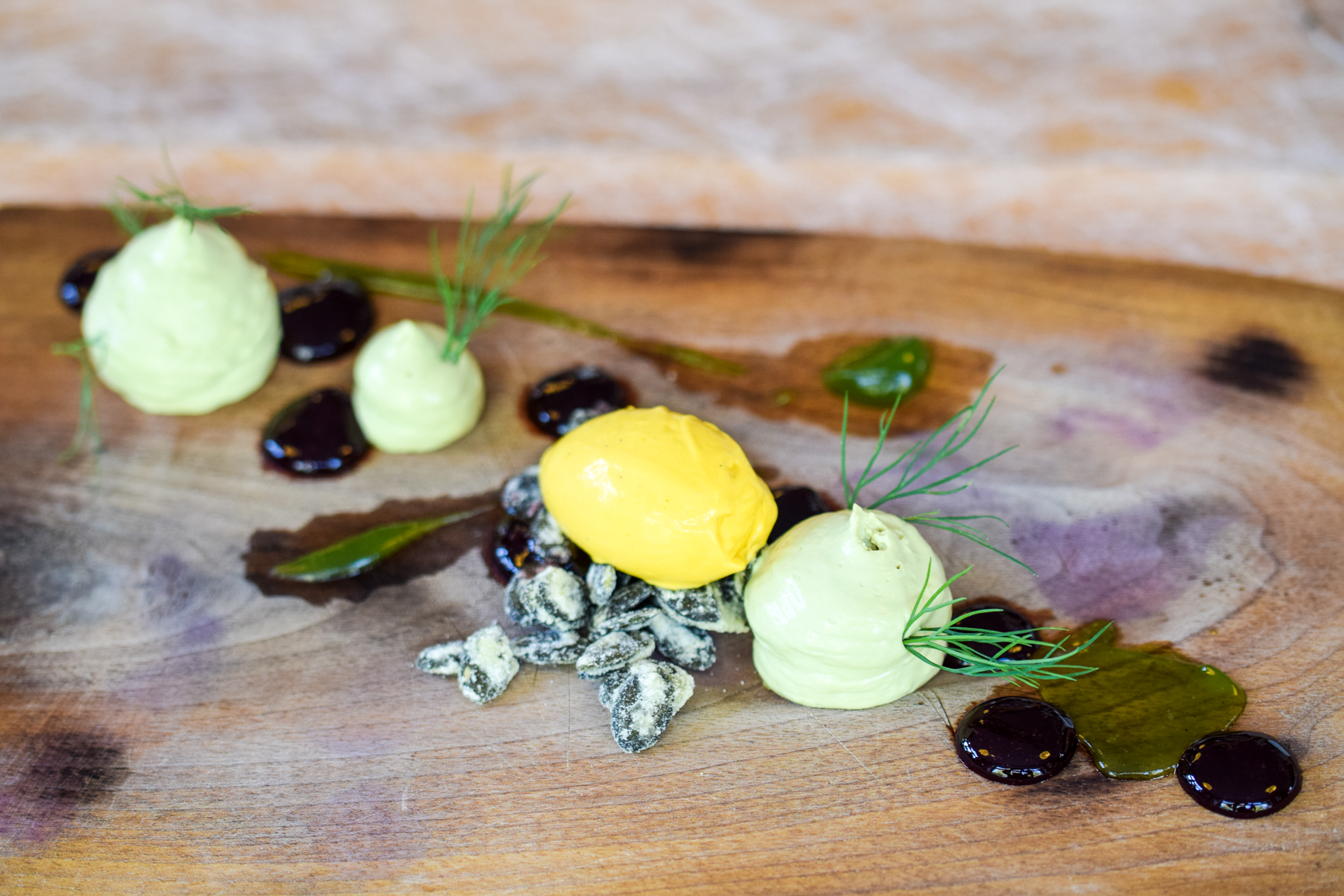 by Lauren Breedlove
Ok, we're full. Like, roll us onto the plane full. That Slovenian soul is downright delish. We may need to hit the gym real hard upon returning home, but totally worth it, right?
Catch more #SpoiledAbroad coming soon!