Say it isn't snow...
New York City could get hit with a potential start-of-spring snowstorm that would total between 6 and 12 inches by Monday morning.
There's a very good chance that snow would start on Sunday, the official first day of spring, and go into Monday morning.
Between 6 and 12 inches of accumulation by midday Monday is extremely possible.
The exact track of the storm is still in question, however, the storm is likely to track close enough to the East Coast to bring accumulating snow to the Interstate 95 corridor...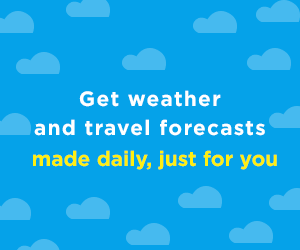 Especially the Washington D.C. to New York City to Boston area.
For all of your weather updates check out the Poncho weather app, the most comprehensive way to check weather from the moment it wakes you up with a weather-based alarm to the minute before you leave work for the evening.
Check out This Incredible Interactive Map That Shows You the Best Irish Pubs in Manhattan.
[via Weather.com]