Guess what, New Yorkers?
It's a national quintessential New York City food day! Yes, one of our most beloved foods has its very own holiday today.
No, it's not dirty water dogs or hot pretzels... it's National Hot Pastrami Sandwich Day.
And to celebrate this glorious occasion,

Sarge's Deli

is doing a buy one, get one pastrami sandwiches all day today!
Sarge's is located at 548 3rd Avenue, and is open 24 hours a day, 7 days a week.
What better time is there to have a pastrami sandwich than National Hot Pastrami Sandwich Day?
[anad]
Well, there's pretty much no bad time for a pastrami sandwich, but you cannot NOT have a hot pastrami sandwich today.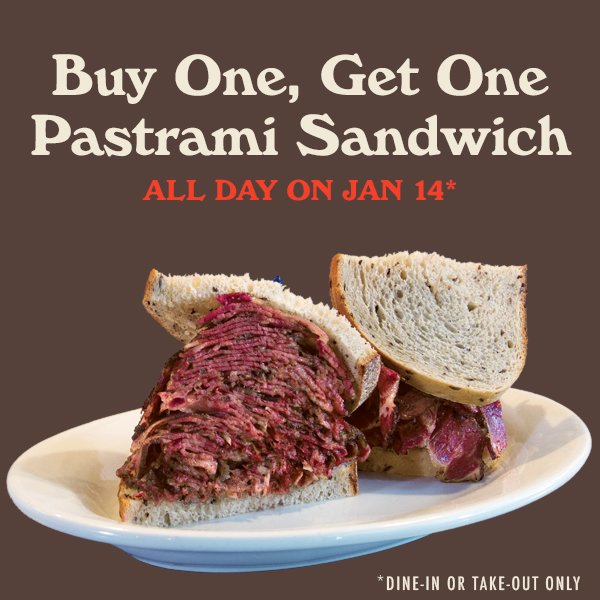 Check out 7 Best Lunch Spots to Keep Your New Year's Resolutions in NYC.
[Feature Image Courtesy Instagram]