Looking to raise the bar on your Rosé drinking endeavors this summer? Then, you might want to add Rosé Mansion to your bucket list. This interactive wine tasting adventure is back in New York City and all of its new rooms will have you on cloud wine.
Enter the mansion, pass through a trippy string art installation, and you'll find the first room on your journey, a vintage airline lounge that looks like something straight out of the 1970s. As you check-in at the gate and prepare for your departure into the mansion, you'll get a lesson on why Rosé is the best wine to sip while soaring through the sky.

via @hercampus
After watching a hilarious in-flight safety video you'll be led through a gorgeous vineyard tunnel transporting you to your next destination, The Grape Room. Here, you'll have the chance to play with bouncy life-sized "grapes" and uncover what gives Rosé its pink hue. Plus, you'll also have the chance to read up on the endless red grape varietals that are used to make Rosé all over the world and receive a GoVino glass for your wine tastings.
Next, you'll find yourself standing in front of a giant wine tank in the Fermentation Room. After tasting your first sample of Rosé, you'll walk past a mesmerizing display of pink bubbling beakers in Louis Pasteur's lab. A massive chalkboard on the wall reveals the fascinating science behind your beloved Rosé and dishes out the deets on Louis Pasteur, the genius who figured out that yeast was responsible for turning grape juice into wine.
via @fi_so_chill
From there, you'll stop to smell the Rosé in the Aroma Room. As you scratch and sniff your way through a series of colorful, lit-up rooms as you learn about the different scents used to describe wine and discover how taste and smell affect your perception of flavors.
Next, you'll travel back in time to Cleopatra's Palace in ancient Egypt. You'll taste the Pharaoh's favorite Rosé, Brachetto, as you discover a whole new side of this badass female leader and learn about her secret drinking club.
As you leave the palace, you'll take a trip through the psychedelic 1960's Acid Room that will have you feeling like you've entered a different dimension. Here, you'll be invited to try some acid (no, not that kind of acid) as you take part in an experiment that teaches you all about the naturally occurring acids in wine grapes. Yeah, sounds pretty groovy.
Then, leaving the swirling colors of the acid room behind, you'll suddenly find yourself standing on the edge of a mind-bending dock mural in the New York room. You'll have the chance to sip local wine as you learn about the microclimates that make it possible to produce fantastic wines in the Empire State.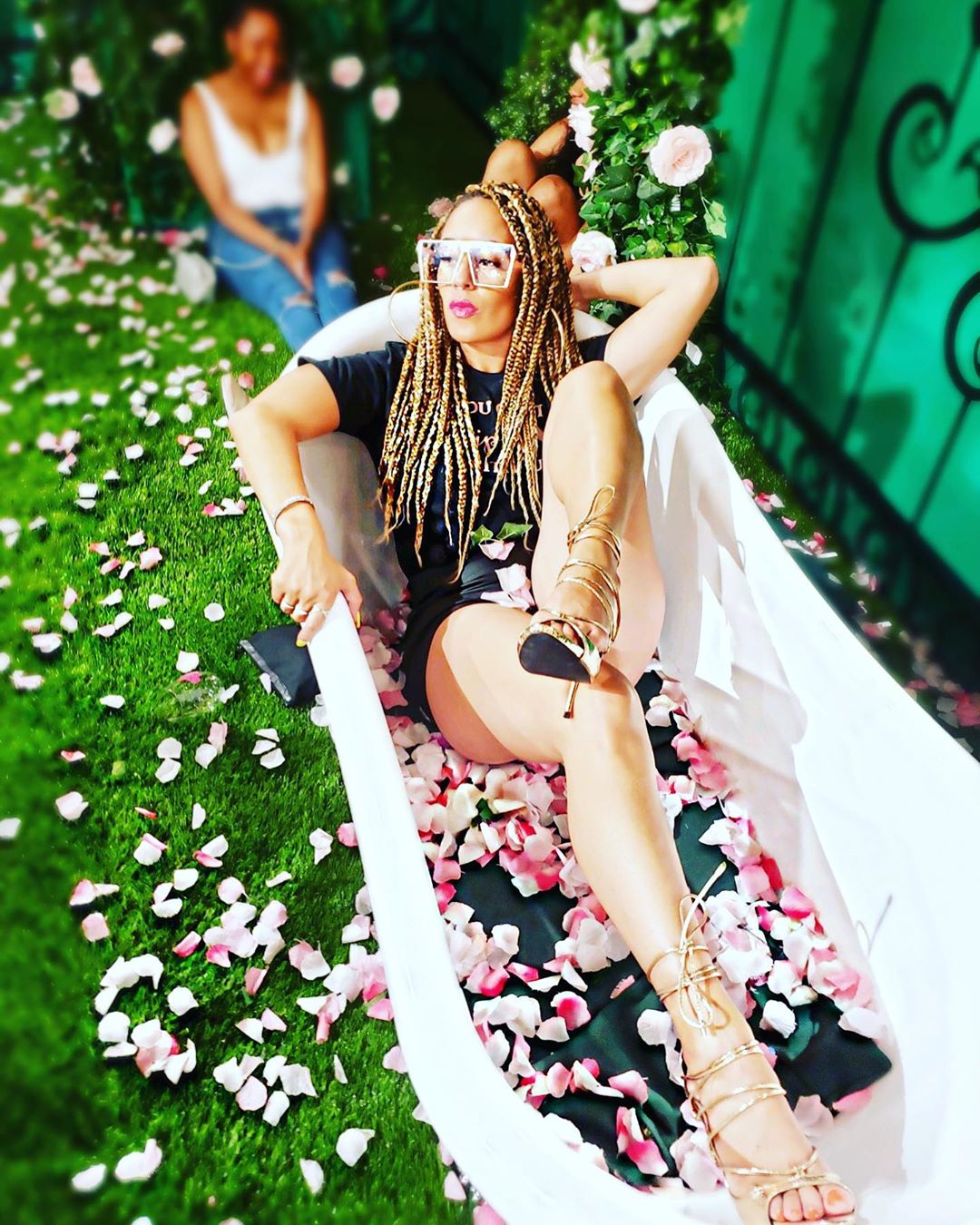 via @queen_knucklehead
Next, you'll enter a room filled with a Candyland-esque game on the floor. As you play the Pursuit of Sweetness you'll uncover how your genetics affects your preference for sweetness as you are led to the perfect wine for your palette.
From there, you'll make a pit stop in Paris to visit a French Cabaret. You'll get to know France's role as the largest producer and consumer of Rosé as you deck yourself out in a flashy feather headdress and star in your very own show.
Once you take your final bow from the stage in the Cabaret, you'll wander into a secret garden that digs into the agricultural aspect of winemaking. You'll have the chance to try a Rosé from central California, a region where much of the country's grapes are grown, in your lounge in gorgeous antique bathtubs filled with rose petals.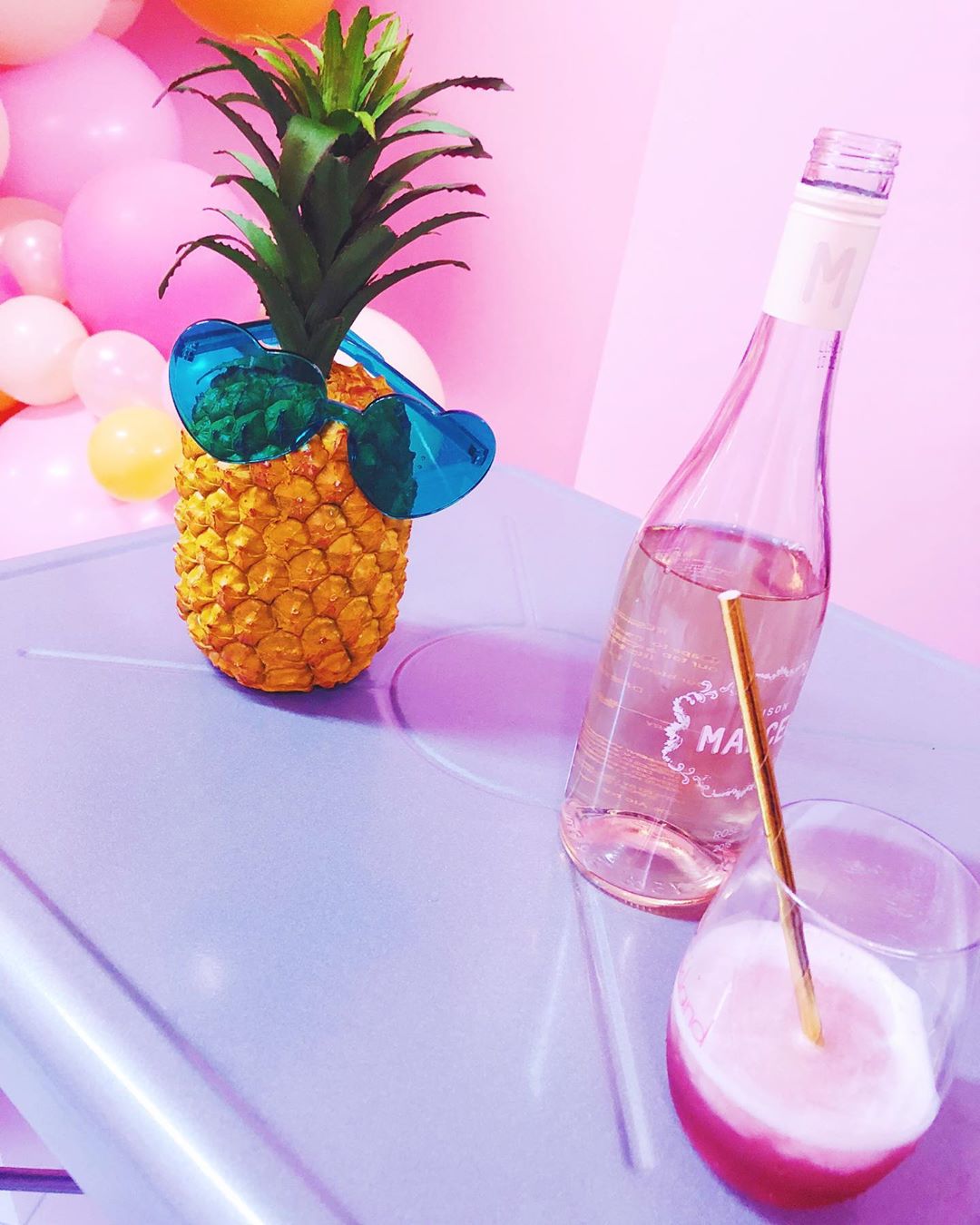 Then, get ready to party in the Celebration Room. In this glittery, pinata filled room you'll sip bubbly, discover sparkling wines from around the world, and toss confetti as you jump out of a giant cake because wine the hell not? Since no party is complete without a little dancing, you'll immediately be whisked into massive disco ball pit where you can show off your best moves.
Your last stop on this magical journey is RoséLand. In this wine-themed playground, you can swing on chandeliers, pose in pretty photo booths, play games, browse through the largest Rosé wine list in the country, purchase additional wine tasting experiences and stuff your face with delicious tacos from Taco Dumbo. Yeah, it doesn't get much better than that. Tickets are on sale now. Don't miss the chance to experience Rosé Mansion for yourself.