Finding an apartment in New York City is reminiscent of that scene in The Hunger Games when the contenders are first released into the wilderness: everyone's fighting for their life, with full knowledge that their chances for success are incredibly slim.
First, there's the hassle of dealing with brokers. That alone can be a huge headache.
That's why there's Roomi, the app that makes it easy to find affordable and safe shared housing in NYC. For free.
And since none of us can afford a place of our own, we inevitably turn to the internet to find roommates with whom to share these overpriced living spaces.
This can be tricky. It's hard to gauge a person's character based on a Craigslist post alone, and we often realize how much our judgement has failed us after it's far too late.
There are simply way too many obstacles between you and your dream living situation.
NYC is expensive, huge, and full of people putting themselves way ahead of what you might possibly need, and the real struggle in all of this is overcoming any way you can.
That's why there's Roomi, the app that makes it easy to find affordable and safe shared housing in NYC. For free.
How does it do that, you ask? It's simple. It provides a seamless and secure channel of communication between potential roommates.
Everyone who lists through Roomi gets vetted by their security team. No creeps, no goons, no non-humans. Everything's carefully and critically examined because safety is no joke, especially in NYC.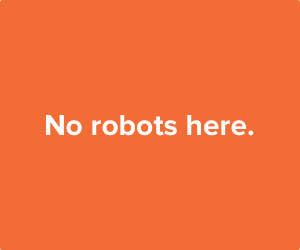 Every listing gets verified by a dedicated listing team, and once it has been, only then does it go on Roomi. This whole process ensures that they're a real live human and not a scammer, robot or otherwise.
We've all spotted our fair share of creepers and scammers on Craiglist and similar sites, but Roomi doesn't allow that kind of nonsense to slip though.
If a person's listing and the person who's posting that listing meet the requirements, it gets approved. It's as simple as that. Then people looking to be that housemate can start messaging them for free.
And best of all, not only is the platform is totally free, but there also aren't any brokers on Roomi so you avoid extra fees.
Essentially, Roomi takes the most stressful aspects of our search for shared living spaces and eliminates them.
Nobody wants to wake up in the middle of the night to the noise, ruckus, or sketchy scenarios bad housemates often come home with.
With Roomi, what we're left with is an easy, safe, effective method for obtaining the apartment and roommates of our dreams.
So, go on. New York City is wildly, unbelievably expensive.
You're going to need a roommate, and you're going to need a safe way to find someone who's not a shady individual. Check out Roomi right here and get started.
Check Out How Roomi Makes It Easier & Safer to Find a Roommate in NYC Right Here.
[Feature Image Courtesy Lunxatic]