I have always loved Italian—who doesn't right? Well aside from my father (he's a strange man though). I was ecstatic to taste Ribalta's plates: gnocchi vongole and octopus, mimosa pizza, and spaghettoni al pomodoro.
Now if you're someone who isn't used to eating in beautiful authentic Italian restaurants, then I have a few words for you. This is the place to go to treat yourself or someone else 😉 Sit down and take in the decor.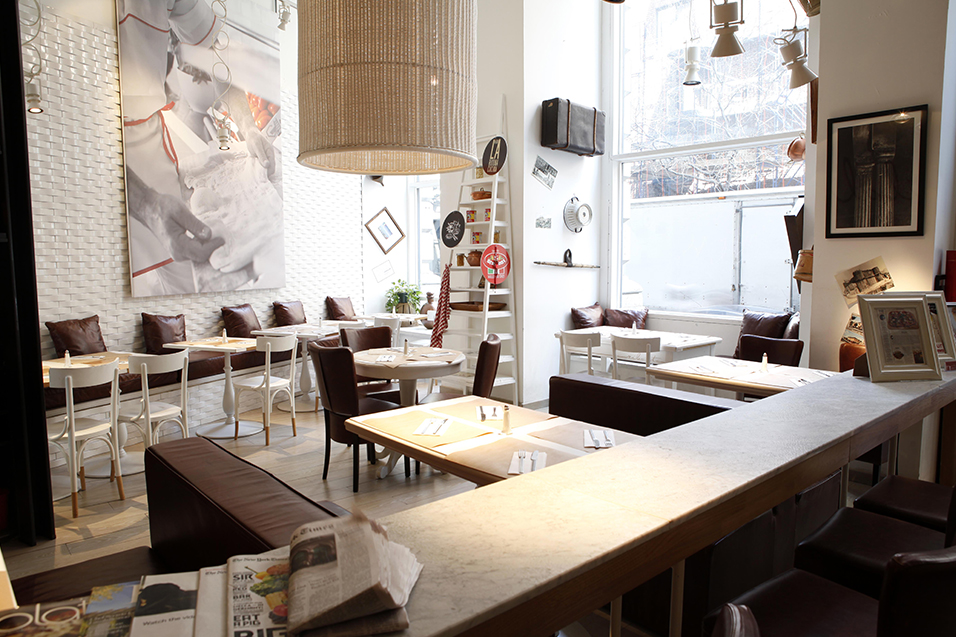 Image Courtesy of Ribalta
The dim lights on one side with the beautiful outside light coming in through their large window. If you sit further away from the window, you'll forget you're in New York City. All of the waiters and host greet you whether they are taking care of you themselves or not. They bring laughter to your table, and of course, if you love Italian accents, you'll fall in love with Ribalta even before the food arrives at your table.
And the pizza, oh man, I was so excited because they make it in a brick oven!
It's personal sized, but who doesn't want to share it with someone right? You can't go wrong with a mimosa pizza from here.
This is a great choice for people who aren't fans of tomato sauce. It includes milk cream, mozzarella, prosciutto cotto, and corn. If you want to get that great, stretchy pizza picture, make sure to do it fast, because you're better off just diving in!


Image courtesy Amy Sanchez
Spaghetti lover here! I didn't even want to take a bite from the spaghettoni al pomodoro because it just looked too perfect. But of course I was so excited to eat it that I forgot to take a picture, but I'm sure you'll go and have a taste for yourself. You will leave with your tummy full, and they will have a clean plate haha.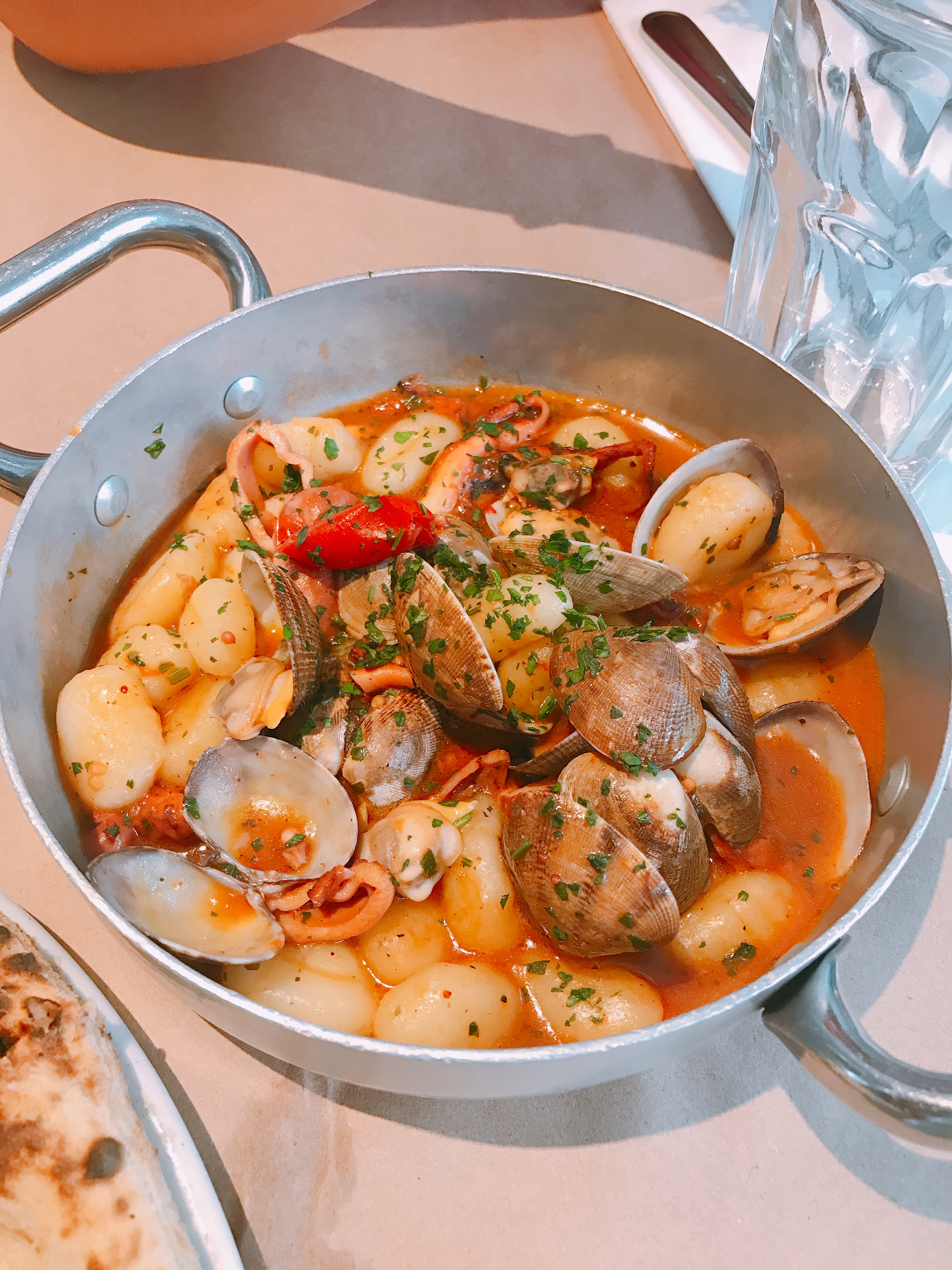 Image Courtesy of Amy Sanchez
Now, serious stuff here. I don't trust people to cook octopus for me aside from my mother, but how can you live if you're not a bit adventurous? And I promise you, getting gnocchi vongole and octopus is an adventure all on its own. It is not one I regret; all the flavors were just bringing happiness to my soul with each bite. I'm looking to see when I'll be returning to try other things as well.
---
You can take a look at the rest of the menu and more details about this lower Manhattan gem here. And if you're looking for something with a little less gluten, here's our gluten-free guide to the city!