There are thousands of amazing places to eat in the city. But many of the best-rated options are also the most expensive.
We're talking $500 sushi, Michelin-starred chefs, and other mouth-watering delicacies we can only imagine the taste of.
So big props go to whoever thought up the one week a year when regular old patrons can enjoy the incredible favors they have to offer.
That's right, New York Restaurant Week is here. The week promises New York eaters prix fixe menu at some of the classiest establishments around the city.
In the interest of saving you time—you do only have a week—we've compiled a list of some incredible restaurants offering deals for the week of deals that start January 22 and end February 9.
---
A handful of restaurants helmed by Chef Michael White will be serving up menus during Restaurant Week. While some may only include lunch, others are open for business all day.
Ai Fiori's (400 5th Avenue #2) prix fixe lunch includes a fantasy-inducing black truffle risotto. Vaucluse (100 East 63rd Street at Park Avenue) has a Sunday-only lunch/dinner including choices like pan-roasted daurade and braised veal.
And Ristorante Morini (1167 Madison Avenue) offers lunch with homemade pasta options. Honestly, you can't go wrong with any.
---
2. The Stanton Social (99 Stanton Street)
This Lower East Side staple boasts their signature shared plates even during Restaurant Week. We recommend the Spiced Sesame Salmon or Brussels Sprout Ravioli because, I mean, how good do those sound?!
Take a look at the full menu here.
---
3. Beauty & Essex (146 Essex Street)
This luxurious restaurant is well-known as a spot for fun-loving socialites with a menu as enticing as its customers. Wander past the Pawn Shop to dig into dishes like Brick Pressed Lemon Chicken and 'Chile Relleno' Empanadas.
Check out the menu here.
---
4. VANDAL (199 Bowery)
This Lower East Side locale has quickly become known as a sort of enigma where those looking for a great Insta-story will thrive. They specialize in globally-inspired cuisine and this Restaurant Week, you can try it out. Dishes like Crispy Bao Buns and Butternut Squash Ravioli will be offered. Full menu here.
---
5. Kingside (124 W 57th Street)
Looking for a twist on dishes you would normally be completely bored by? Check out this New American Restaurant conveniently located in Midtown.
Acorn Squash Soup, Rainbow Trout and Cauliflower Croquettes are just some of the inventive dishes available on the menu. You can check out all the options here.
---
6. Irvington (201 Park Avenue South)
With a Mediterranean-influenced menu of New American classics, you can get your fill of fresh, locally-sourced ingredients from the next-door Union Square Greenmarket.
They offer both lunch and dinner this Restaurant Week, with menu items including Salt Baked Beets and Housemade Bucatina. See the full menus here.
---
7. Le Coq Rico
(30 E 20th Street)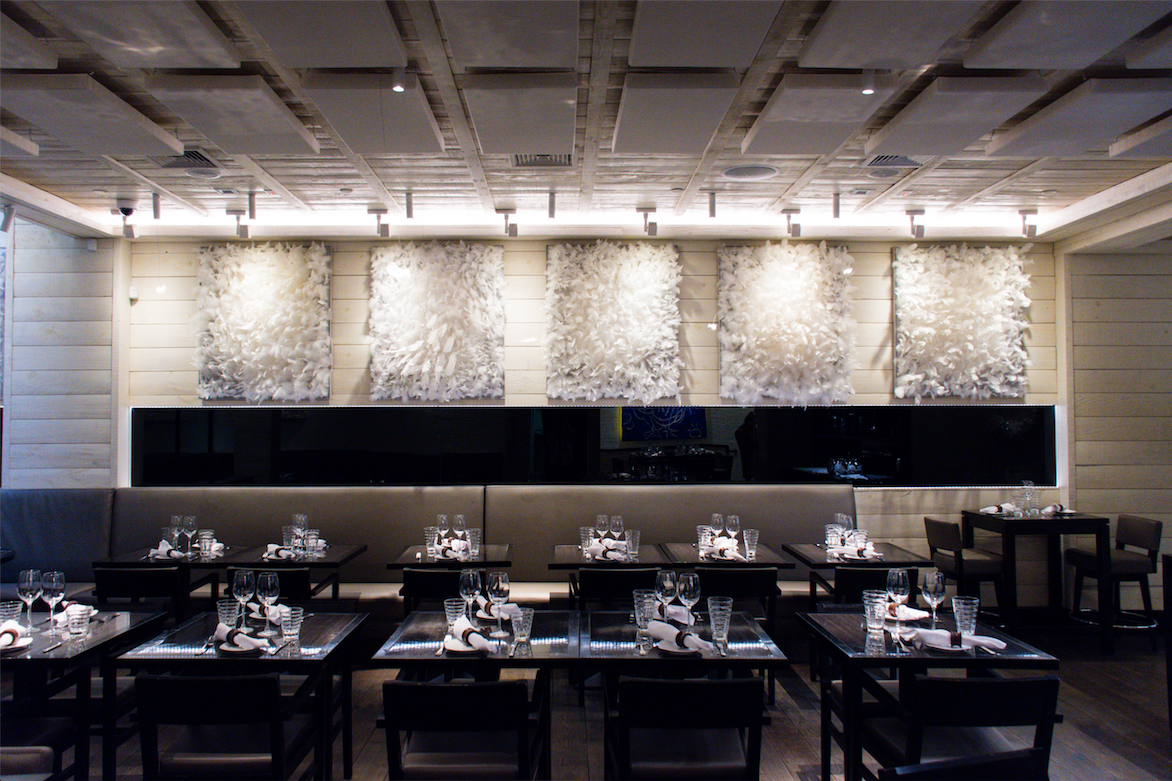 Le Coq Rico, which translates to "the bistro of the birds", is a three Michelin star restaurant with a menu that boasts new items like a Butternut and Citrus soup with fresh cow cheese and old favorites of their mains including its Chicken Meatballs, Coq Au Vin and Poultry Burger.
Check out the full menu here.
---
8. Legasea (485 7th Avenue)
legaseany This Holiday season, don't forget to treat 👉🏼 you 👈🏼 too! 📸 @jeaniuseats
Legasea, a new restaurant from the team at Moxy is diving right into the Restaurant Week game.
They're offering top-tier seafood dishes, including customer-favorites like Spicy Crab Beignets, Wild Branzino, Three Piece Fried Chicken, and Legasea Sundae.
Nothing says celebrate like top billed seafood at a lesser price—and not because it's any less exceptional. Check out their menu here.
That's all folks. Now go out there and fill those bellies!