It's the first day of winter, New Yorkers, but it certainly does not feel like it.
We're only a couple days away from Christmas, yet it feels more like springtime in the Big Apple.
This time of year, we're used to temperatures just above freezing, our breaths creating cold mist with every exhale, our fingers clinging to a warm cup of hot chocolate to stave away the bitter cold.
Sure, some people hate it. We get that. But we'd much rather have the cold in the winter than this wish-washy half-fall half-spring weather that can't make up it's mind.
Here are 7 reasons why we wish a cold front would cement itself over NYC for the remainder of the winter months.
---
1. Snow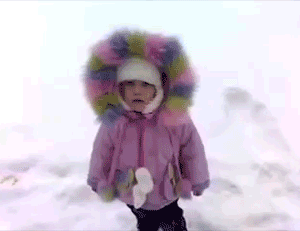 We're sure there are tons of New Yorkers that will hate us for this, but we love the snow. We miss it dearly. There's a reason why we live in NYC and not in Florida... we love the seasons. If you don't, GTFO. There are plenty of other places in the world where it doesn't snow at all in the winter.
[anad]
Our city is just so beautiful when coated in a light white blanket of snow. Sure, it soon turns into a pretty big mountain of grey mush, but it's worth it while it lasts.
---
2. Clothes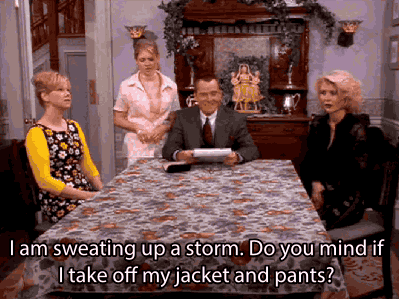 Listen, we really do love some summer sundresses and ball caps, but we're all about the sweats, sweaters, beanies, and fluffy socks. This wonky weather is inhibiting us from wearing sweaters without dying of heatstroke.
There's nothing better than curling up in old sweats with a hot chocolate and binge watching Netflix while the snow slowly falls past the window.
---
3. Heat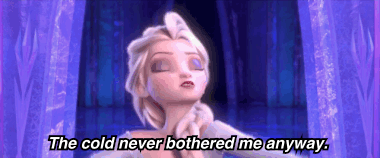 If you're working in a building controlled by central heat, you probably have the awful issue of wondering what the daily weather situation is in your workplace.
[anad2]
If it finally gets cold outside, maybe we'll be happy that they have the temperature set to sauna.
---
4. Snow sports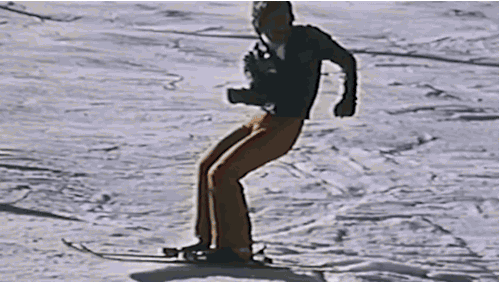 We really love snowboarding, skiing, snow tubing, and sledding. In order to be able to do that, we need snow, and for snow, we need cold.
It's winter, yet our snow boots remain in the back of the closet collecting dust because the weather is pouting and delaying our seasonal fun. It's December, we shouldn't be wondering if we should go tanning in Central Park with highs of 72˚F on Christmas Eve. We should be sledding. Truth.
,
5. Snowball Fights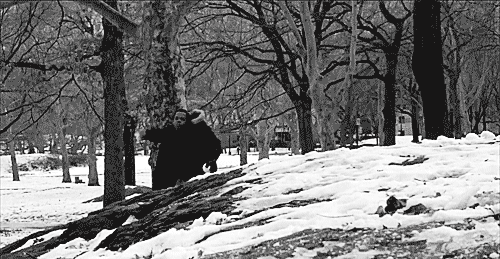 What's a better way to take out all of your frustration by throwing a well-packed snowball at something? Nothing. Especially when you have the opportunity to throw a snowball (not an ice ball, because that's just wrong and deceitful) at the source of your frustration.
[anad]
In our opinion, snowball fights are the best way to meet friends. You know who will have your back, who will go directly for the throat, and who will run away and hide because they're afraid of frozen water. Stick with the ones whose priorities align with yours.
---
6. It's beautiful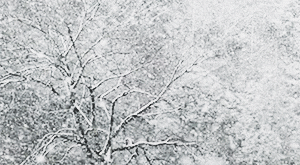 Seriously, there's something so intensely stunning about icicles forming on awnings and rooftops. We'd rather have icicles than the slow drips of unknown liquids streaming from scaffolding that may or may not be last weeks rain.
Sure, the spring has blooming flowers and trees (and allergies, and bugs, and sweat in weird places), but the winter has frozen ponds and walks in the snow through Central Park. Need more convincing? These pictures are stunning and make us miss the cold even more.
---
7. Cuddles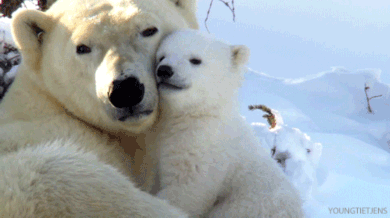 If you don't have a significant other or a pet, we're sorry, but cuddling next to a person or pet (we're dog peoples for the most part) while under a cozy, warm blanket is about the most relaxing thing in the world after a long day at work.
[anad2]
It's even better if you can work in some booze delivered to your door, along with dinner from delivered from Caviar to your cuddle sesh. Yeah, we're betting when the snowpocalypse hits, you'll never want to leave your apartment.
Check out 7 Worst Mistakes Every New Yorker Made in 2015.
[Feature Image Courtesy Instagram]