Home huntin' is only getting harder in New York City.
It's no surprise that this city is expensive. It's also no surprise to anyone that rent is outrageous. Recently, we talked about how rent has been outpacing income for more than nearly 50 years.
But, what if you really just want to live in NYC forever? You'd want to buy, right? Well, you knew buying was going to be a challenge, but now its starting to look a bit impossible.
Real estate agency Douglas Elliman has a new report that shows that homes in Brooklyn and Queens are getting more and more expensive.
Brooklyn is already known for being expensive. The borough is already the most unaffordable housing market in the United States and it's only getting worse.
The new report shows only a 2.2% increase, but the average sale price for the second quarter of 2016 is $816,827. So, small increase, but still a huge price tag for the BK.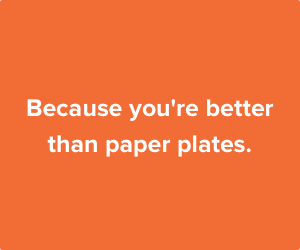 Because of expensive properties, Queens is now feeling the brunt of the awful housing market. According to Elliman's report, Queens has increased by 10%. The average price this quarter is now $526,943.
Although the Queens market may not be as bad as Brooklyn's, if this trend continues we're going to see more and more expensive homes throughout the borough.
We can thank Brooklyn's really cool neighborhoods and limited amount of homes for this.
The future doesn't look so good for home buyers in this city. Those seeking a new home to start their life are in for a rude awakening and lots of hair pulling. It may be soon that we see many leaving the city in droves for good, all because of the housing markets.
[anad]
Until then, it might make sense to squad up, so to speak, and find a roommate. A good one. And good roommates are hard to come by. That's not a joke. That's why there's Roomi.
Roomi knows how stressful finding a housemate who's not a sketchball is.
That's why their listing team is dedicated to sussing out the spam and the fake posts so you don't wind up living in some kind of crazy sex kitchen (not quite sure what that is, but it's not something we want to be a part of).
Download the Roomi app right here and find the reasonable roommate you've been longing for today. For free!
Check out 10 Absolute Best Ice Cold Desserts Made in Queens.
[via Curbed]
[Feature Image Courtesy Instagram]