When you're a billionaire, you shouldn't be forced to purchase just any old Manhattan crib.
Instead, you should put your money towards a lavish penthouse apartment at the Atelier with 10 bedrooms, 13 bathrooms, and a plethora of varied add-ons for a meager... $85 million.
What kind of add-ons are we talking?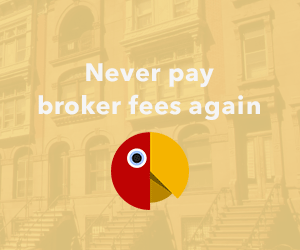 Oh, just two Rolls-Royce Phantoms (because everyone knows that the streets of Manhattan are the perfect place to drive a $400,000 car...).

Also, a $1 million yacht, dinner at Daniel once a week, court-side seats to every Brooklyn Nets game for a year (probably the least expensive portion of this list), a private chef, a live-in butler for a year, and a Hamptons vacation rental for the summer.
But wait! There's more!
Because they already know you'll find something not quite to your taste, you'll receive a $2 million budget to go towards renovating your new pad.
So, what does the place actually look like? Check out the gallery below. Now all you need is $85 million. Then again, who the hell is actually in the market for a condo that expensive? Not I, said the cat.
[anad]
But we're always in the market for a sweet deal on a good apartment. That's why we use Oliver. Oliver gets you the best deals on NYC apartment rentals. Yes, we're sure you've heard that before. How are their apartment rentals better than any other?
They bypass the middleman: no more broker fees. Yeah, who knows what those sneaky buggers are up to. Sometimes they ask you to pay the broker fee, sometimes they ask the landlord. Other times they ask both. Don't get burned. Download the Oliver app for iPhone and Android right here.
---
Check out These Circa Central Park Condos Offering 'Affordable' Units... for $227k.
[via Time Out]
[Feature Image Courtesy Time Out]