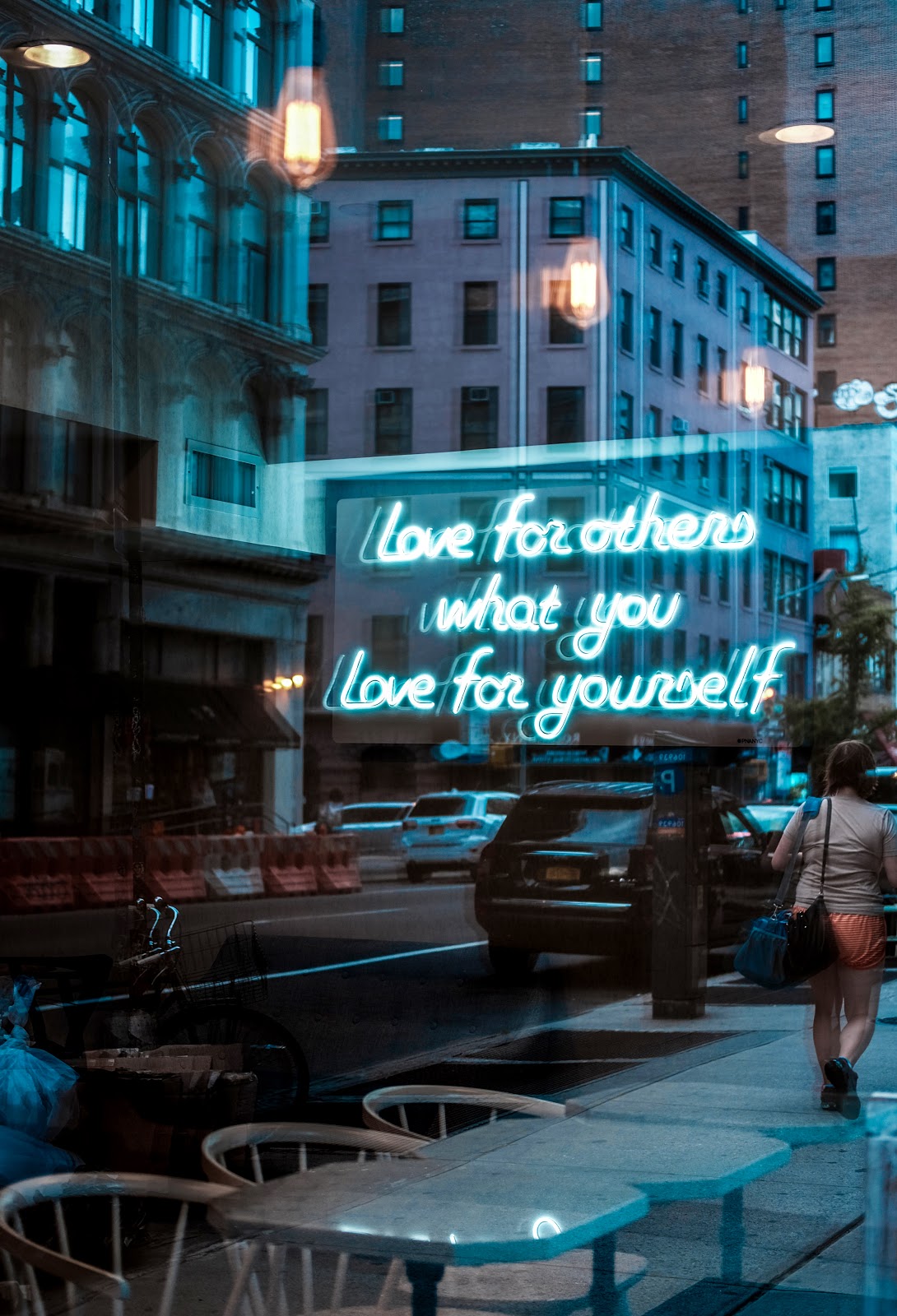 Halal cart food is one of the most well-rounded meals you can grab for six bucks. It covers most of the layers on a food pyramid: protein (chicken or lamb), vegetables (tomatoes and lettuce), carbs (pita bread), and dairy (white sauce.) It's the perfect meal for cab drivers, rushing students, business people in suits, and anybody with a late night craving.
It's synonymous with New York City, and something that the city probably couldn't live without. One of the best things about Halal cart food is how fast it is. It only takes five minutes for that styrofoam container to enter your hands once you've ordered. Halal food is fast, easy, and you can eat it anywhere. However, one might consider Halal cart food as something not too healthy. Some places drench their meats in cooking fats, and their platters have a thick epidermis made of white sauce and hot sauce.
A new pan-Middle Eastern restaurant on 820 Broadway, about 20 feet from Strand Bookstore, redefines Halal cart foods as well as the quick n' casual dining style restaurants that have cropped up in the most recent years.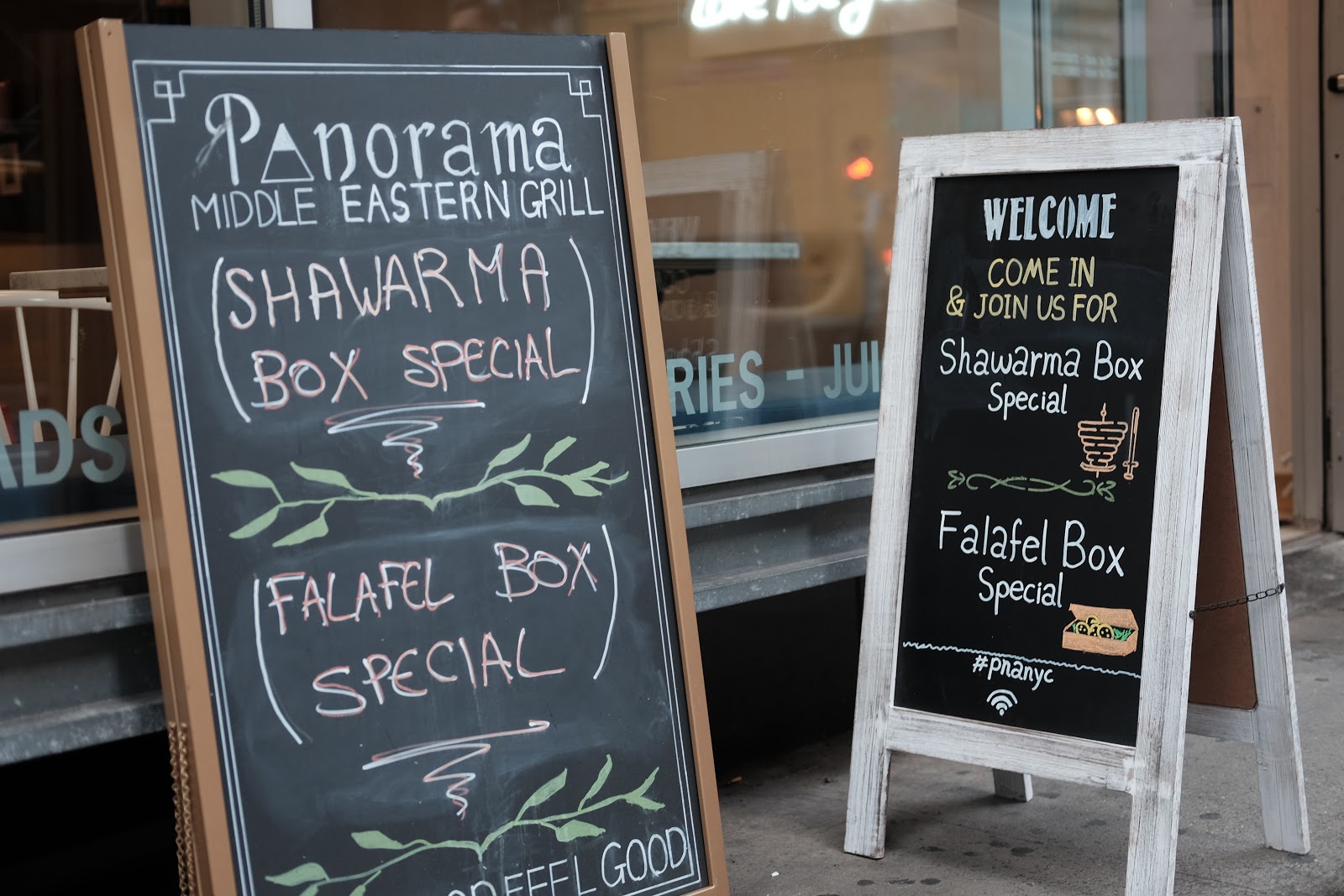 When you enter Panorama Middle Eastern Grill, you are greeted by a bright neon sign with a hadith from that Quran that reads "Love for others what you love for yourself." It is the mantra that everyone at the restaurant lives by. Their collective love for Middle Eastern culture and cuisine is at the center of the establishment.
Panorama Middle Eastern Grill is a restaurant that blends food from Lebanese, Turkish, Greek, and Israeli backgrounds. The panoramic menu gives customers different windows into the cultures that make up their restaurant and philosophy. Some of their featured items include Turkish Halloumi fries, Greek chicken shish, Lebanese kafta beef kebabs, a house-made Levantine moutabel dip, and a special 72-hour house-made Hummus.
First, you choose how you'd like to eat your meal: in a box, as a shawarma wrap, or as a pita pocket. Then for the base of your food, you can choose mixed greens, rice, or freekeh. Freekeh is a Levantine supergrain alternative to quinoa. Once you've selected your base, you can pick whichever toppings you'd like to have. My personal favorite is kafta with feta cheese and black olives. Finally, you can add a sauce to compliment your meal. The chicken shish and garlic sauce makes the perfect pair!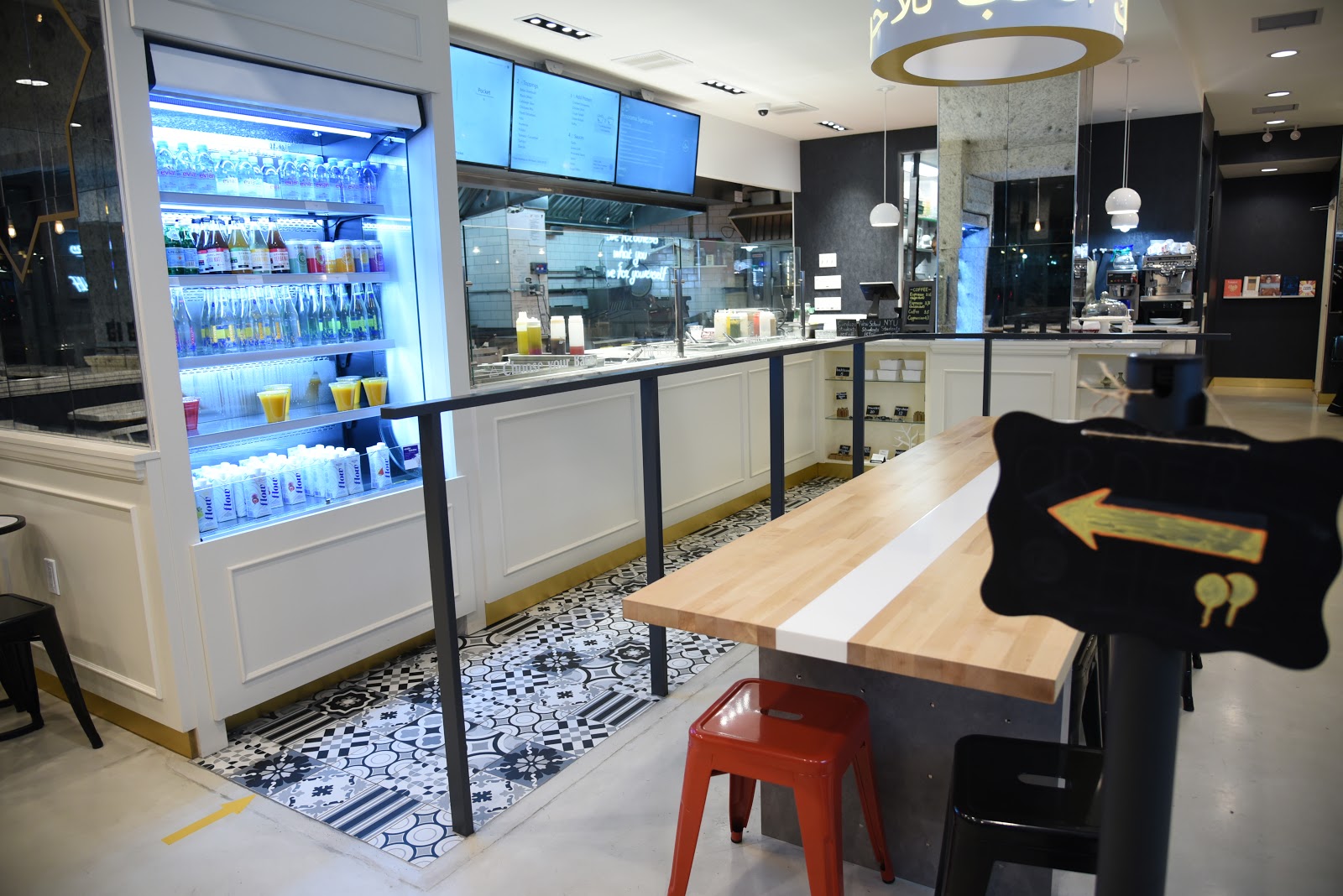 Alternatively, if you're just not feeling a full meal, Panorama also sells their hummus and pita bread by itself.
Put it all together, and you get something that looks like this:
If you're feeling something citrusy and refreshing, their freshly squeezed mango and strawberry juices are to die for.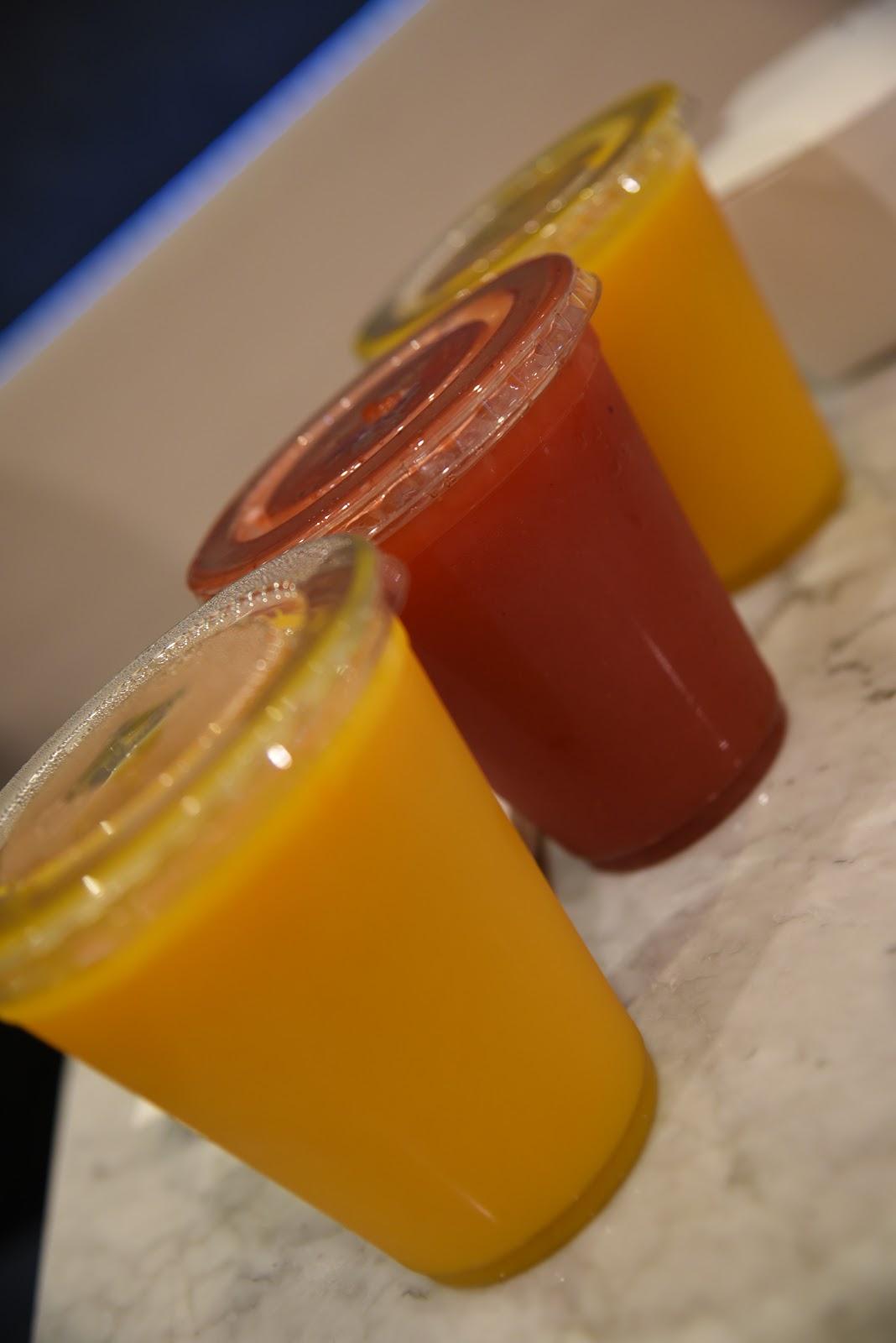 Once you've ordered your food, you can choose to take it out or eat in. Personally, I recommend eating inside. The chic, pristine ambiance is something that sets Panorama apart from other restaurants of its kind. From the outside, the place almost looks too good to be a quick n' casual place.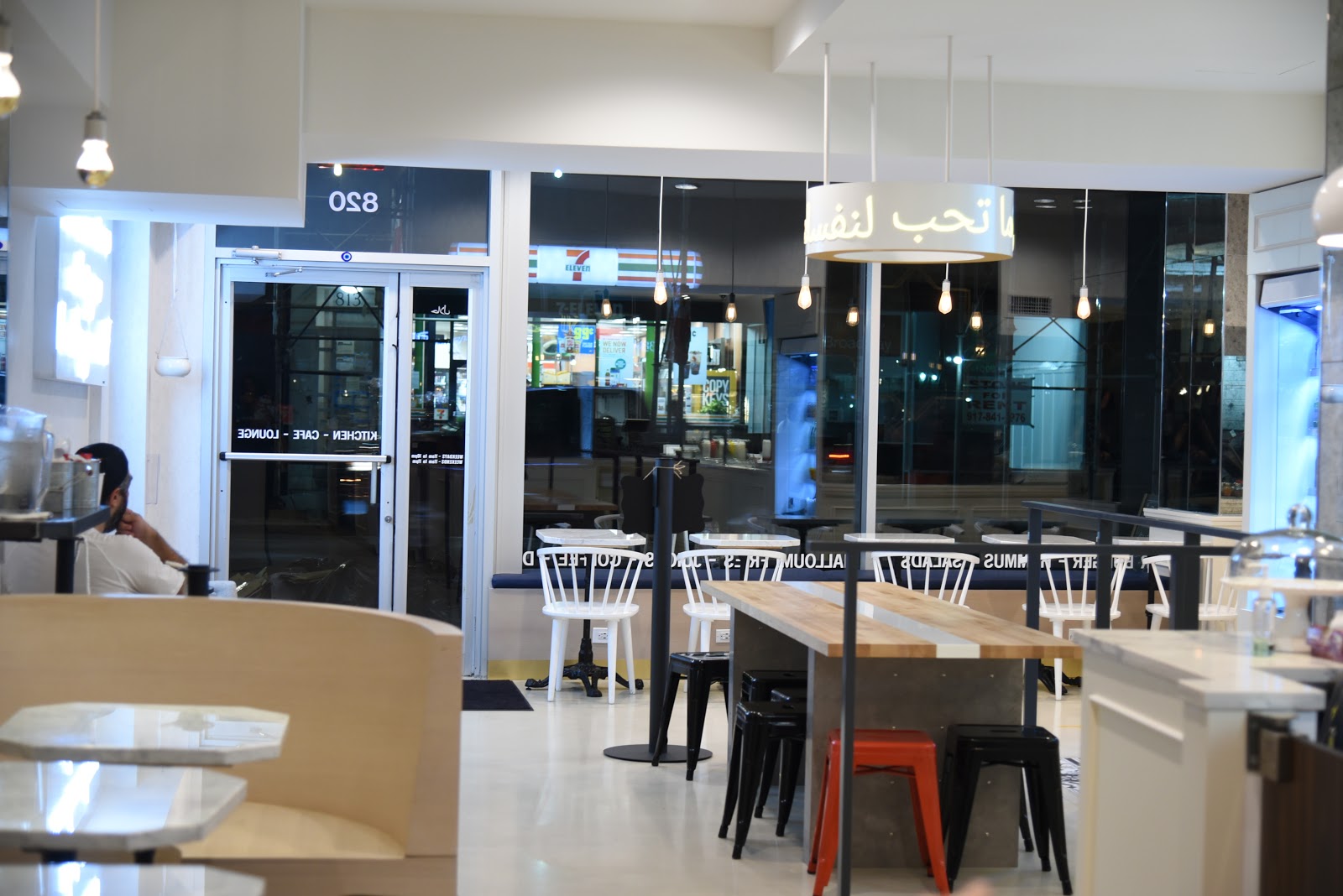 Panorama's location is situated ideally for its target clientele: young college students. The average ticket time, or the time it takes to complete an order, is about four to six minutes. Panorama makes it easy for students to get a hearty meal in between classes. The average price at Panorama is between $7- $10, which on average is few bucks cheaper than other quick n' casual restaurants like Roast Kitchen and Dig Inn.
The reason that Panorama can keep costs so low is that everything is prepared by a 20-person team in-house. That means not preparing foods from an off-site facility and transporting it. That also means if Panorama is ever short on something, it can be made on the spot in a few minutes.
Surprisingly, the people who visit Panorama the most on the weekends are tourists. That might be because they're open until 11 PM every day, which makes it the perfect location for night owls.
I had a chance to speak to culinary director Julien Iaconelli, who had previously worked with By Chloe.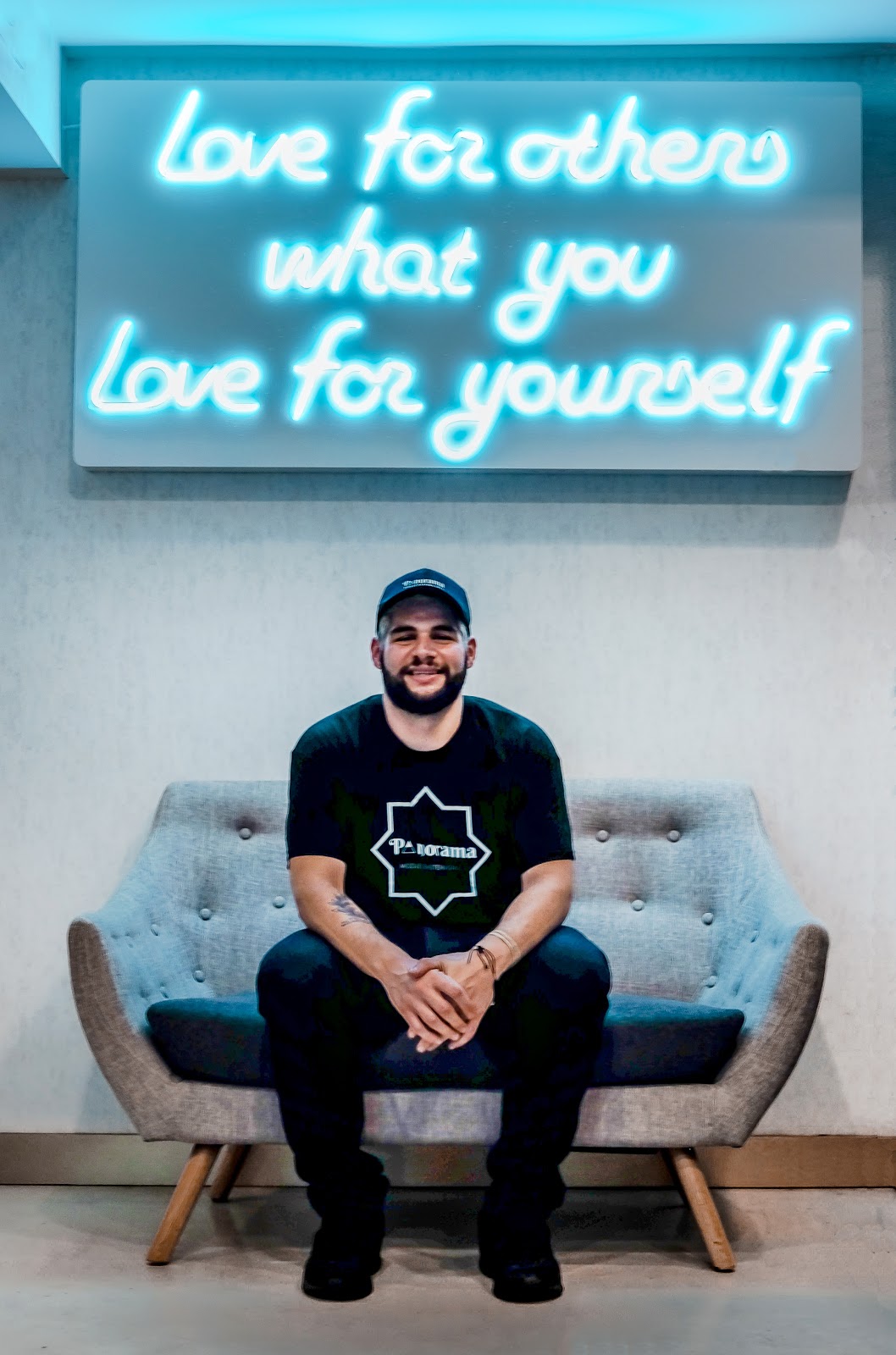 A lot of the inspiration for Panorama's menu came from his big Mediterranean family. He wanted to create foods that were light, and not overfilling.
"If you can't finish it, just eat it later," Iaconelli said. A lot of the food at Panorama can be saved for later and reheated. The carefully curated menu went through a lot of deliberation. He thought about how something would taste in an hour, the next day, and ever after being refrigerated.
Another big inspiration is that he wanted to introduce an alternative to quinoa. Iaconelli noticed that it was "everything everywhere. Freekeh is a healthier grain than quinoa itself."
He also spoke to me about some of the long-term goals that he had in store for Panorama. Iaconelli is looking to introduce more vegan, vegetarian, and gluten-free options to the menu. He's looking to create more specialty and seasonal items as the restaurant's customer base develops.
Panorama is also looking to open for breakfast and brunch, which will feature a menu of eggs & protein, and wrap- based foods. He hopes that Panorama will evolve into a sort of sidewalk cafe, where people will drink coffee indoors or out while browsing their laptops. He's aiming for more than just a restaurant. He wants to build a brand. When people talk about places to eat in New York City, he sees Panorama is one of the go-to's. Iaconelli knows it'll be a slow process since he knows that Middle Eastern cuisine might not be the hottest trending food on the block.
My thoughts? If you've got a friend who's never had Middle Eastern food before, this is the best place to get their foot into the door.
As for myself, I was (jokingly) told to stay away from Rafiqi's and go to Panorama instead. I have no objections.
Special thanks to Julian Iaconelli, Shaheryar Mian, Jacqueline Keisling, and the rest of the Panorama team for curating a very memorable experience. You can visit Panorama's website here.
---
Sushi anyone? How about no! Check out our list of Japanese restaurants that serve more than just raw fish and rice. 👀
---