When your childhood friends and former classmates back home heard that you moved to New York City, they likely imagined you living in a sprawling brownstone in the West Village with a doorman and rooftop garden.
And why wouldn't they? After all, pop culture portrays the NYC lifestyle as far more glamorous and effortless than it actually is for the majority of us.
While you absolutely love it here, the reality of the situation lies in your fourth floor walk up in Astoria that you share with 3 strangers you met on Craigslist.
It's not at all glamorous, and it's certainly not at all cheap.
Paintzen's the easiest way to quickly take your apartment from blah to beautiful with a simple, transformative, fresh coat of paint.
Between the steep costs of living, mouse infestations, and the tendency for New Yorkers to apartment hop like it's their job, it's difficult to make your place feel like home.
But luckily, an elaborate HGTV-style makeover isn't the only solution.
Sometimes, a little bit of sprucing here and there can make a world of difference, and transform your apartment into an entirely new place.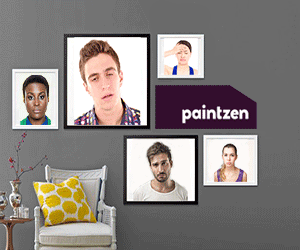 Say hello to Paintzen, the painting service that makes it easy and affordable to paint your NYC living space.
Paintzen's the easiest way to quickly take your apartment from blah to beautiful with a fresh coat of paint.
Paintzen gives you everything you need to get the job done right, even if you're the one doing it.
They take out all of the headaches of worrying about overpaying a shoddy semi-professional who mucks up both the process and your apartment.
They use certified professionals and high-quality, Benjamin Moore paints to get the job done.
There's no absurd disruption in your day for an on-site consultation. There's no guesswork in fees or last-second runs to Home Depot somewhere to fetch more paint that takes several hours (yeah, that's a thing that's happened, and we're not a fan).
All you have to do is full out a simple work order with your plans, answer a few questions, and they will send someone out to get the job done. From color consultations to wallpaper removal and installations - to chalkboard or whiteboard paint, Paintzen can do just about everything for you.
Or, they can teach you. They're now offering DIY kits so you can literally take matters into your own hands and get it done like a champ. And it's just as easy.
All you need to do is answer a few questions about your paint job, and they'll figure out exactly how much paint to send you, have you select from over 3,500 different colors of paint, and then send you everything you need to get the job done, all within 24 hours.
Even if you've never painted a room in your life, you can learn with their incredibly helpful DIY instruction videos. It's super easy, it's super cheap, and even better, it'll make you feel like a boss.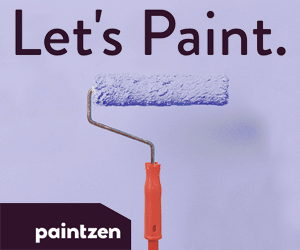 We're big fans of convenience in a city that offers just about everything but.

On the other hand, we're also down with saving money while also learning an essential skill that'll prove useful in just about every apartment we'll ever live in.

Just because you live in an admittedly overpriced and overpopulated city doesn't mean you should settle, especially when it comes to your home.
Paintzen's new DIY program gives you the tools to learn something new and make wherever you live in NYC feel a little bit more like home.
Check out Paintzen right here. What are you waiting for? The paint to dry?
Transform Your NYC Living Space into a Brand New NYC Home with Paintzen Right Here.
[Feature Image Courtesy 10 Jardas]