We all want to live in a chic New York City apartment that's worthy of Carrie Bradshaw. You know, the kind of pad that impresses your friends and makes your parents think you're nailing this whole adulting thing. However, if you've ever taken on the task of sprucing up your space before, you probably know that it's not always as easy as it seems.
Don't get us wrong, decorating your apartment is a really fun and exciting project that can take your space to a whole new level of stylish. However, seeing those hefty price tags on furniture for the first time will give you a serious case of sticker shock. Plus, don't even get us started on depleting your dinner funds on furniture delivery fees.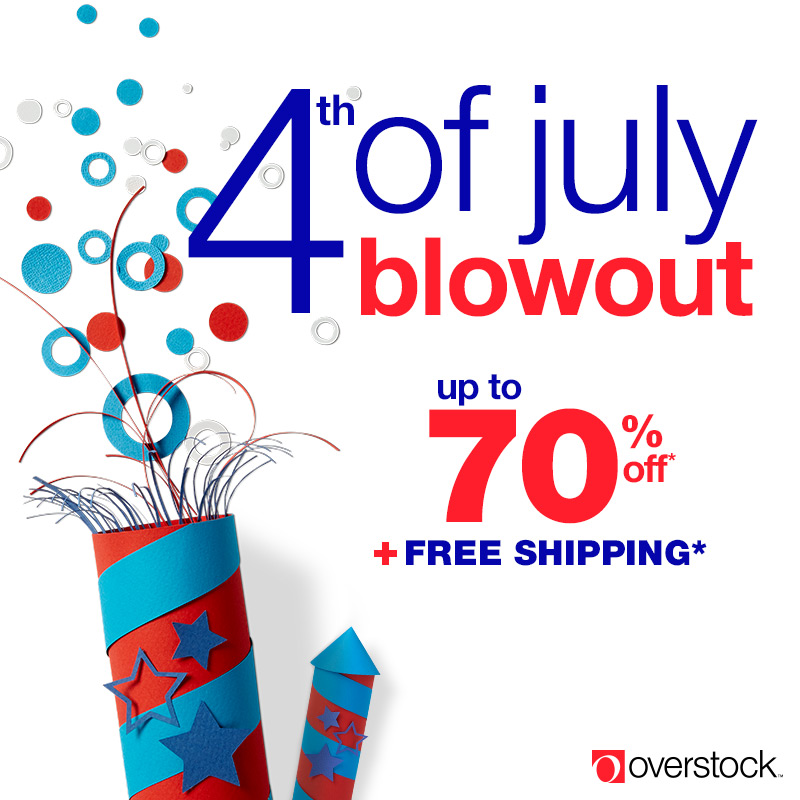 Wouldn't it be nice if you could give your apartment an affordable makeover without all the hassle for a change? Well, it turns out that now you can, thanks to Overstock.com.

But don't let Overstock's name mislead you. They have a massive selection of gorgeous, high quality home decor and furniture, all at overstock prices. No matter your budget, you will be able to find something beautiful to decorate your home.
Overstock.com is a one-stop shop that has all the things you need (plus, things you never even knew you needed but now definitely want) to turn every room in your house into a trendy, stylish home. Yep, we're talking bedding, curtains, rugs, lamps, sofas, tables, desks, dinnerware, bathroom accessories, you name it. They even have stylish storage solutions that can help you save space and reduce clutter, which really comes in handy when you live in an expensive AF apartment that's basically the size of a glorified walk-in closet.
But that's not all. If you're really looking to make out like a bandit on your redecorating project, you'll be glad to know that Overstock.com is also having this huge blowout sale for the 4th of July. You definitely don't want to miss this sale because in addition to their usual deals, you'll also be able to score up to 70% off on all sorts of awesome things for your home, plus free shipping. (Yes please and thank you!)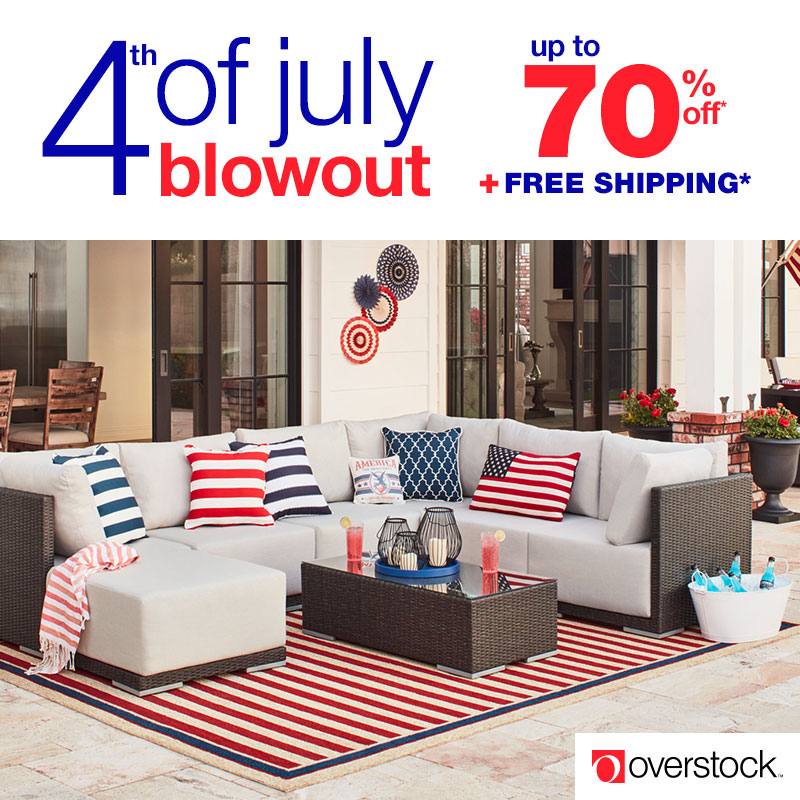 If you already have a vision for your apartment makeover in mind, you can browse through Overstock's home decor by category, room or specific styles including modern, contemporary, traditional and rustic. Or, if you're not sure what you're going for or where to even start, you can peruse through a variety of Overstock.com's style inspiration categories to get some fresh ideas on how to glam up your space with everything from boho chic to industrial. Whatever your personal style or budget, you're sure to find fashionable home decor that will have your friends thinking you spent twice as much on that fancy living room set as you really did.
Look, New York City is an expensive and stressful place to live that requires to you to be on your grind 24/7. We all work hard and deserve to come home to a beautiful apartment at the end of the day. So make your life a little easier by tackling your next home makeover project with the help of Overstock.com and score some great deals on furniture and decor delivered right to your door.