The holiday season is here so you know what that means: 'Tis the season to add some shimmer to your style and glam up your beauty routine. If your Christmas list is filled with all of the makeup must-haves, you might want to put the eyeliner down for a minute and pay attention because we have some pretty amazing news.
The Makeup Show will be returning to New York City with its highly anticipated
TMS Makeup Shop
on December 15 and 16, and this is a makeup extravaganza that is sure to make you extra merry. If you haven't heard of this glamorous pop-up shop before, TMS Makeup Shop is a luxury beauty sale that gives you the chance to stock up on all of your favorite makeup, skincare and hair care brands for a fraction of the price.
I repeat this is not a drill. You can score exclusive products with steep discounts and sample sale prices from over 40 different brands. Normally, these types of makeup shows are only available to the pros. However, TMS Makeup Shop is spreading holiday cheer by extending this incredible beauty sale to the general public. So, trust us, you don't want to miss out.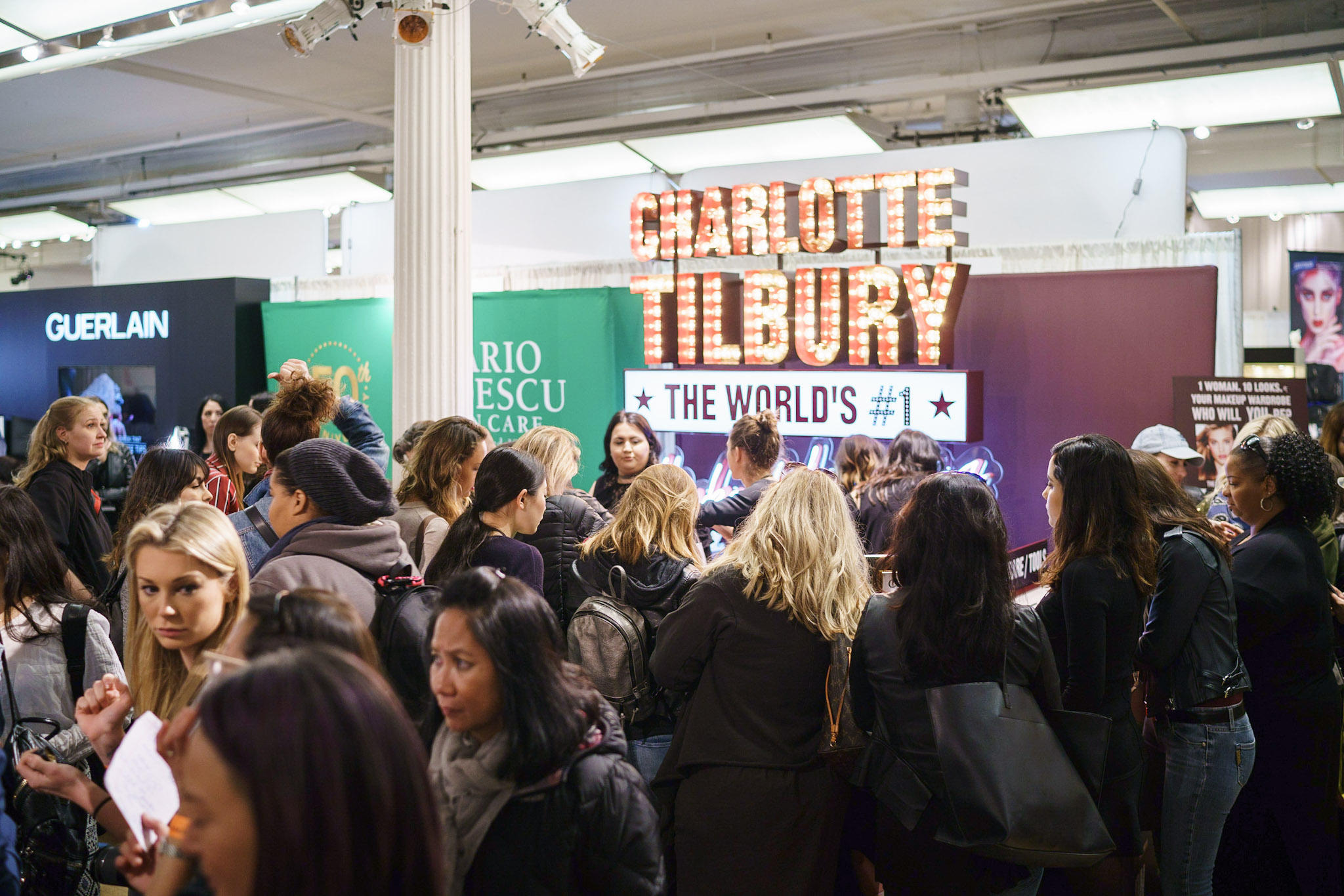 TMS Makeup Shop
is the perfect place to mingle with fellow makeup lovers and professionals while you sip on cocktails and shop for beauty products from brands like Alcone, Natasha Denona Makeup, Glamcor, MAKE UP FOR EVER, Inglot Cosmetics, Sutra beauty, and more.
In addition to great deals, TMS Makeup Shop will also have complimentary seminars presented by some of the best makeup artists in the industry. The seminars, which run from 11 a.m. to 4 p.m. on Saturday and 11:30 a.m. to 3:15 p.m. on Sunday, are designed to inspire and educate those who want to take their beauty skills to the next level.
The lineup for Saturday, December 15, includes "Kit Focus" by James Vincent, "Captivating Complexion" by Nicholas Lujan, Glitter Glam Holiday Tutorial" by Bethany Townes, "The Celebrity Secret for Flawless Skin" by Frederick Sanders and "Multidimensional Makeup" by Danessa Myricks.
You can score exclusive products with steep discounts and sample sale prices from over 40 different brands.
Then on Sunday, you can get a lesson on preparing your space and face from James Vincent, score some beauty tips from Jake Aebly, and learn how to transform day makeup into a holiday glam look from Kevin James Bennett. For an additional fee, you can also take part in Danessa Myricks' special hands-on workshop, "Makeup for Photography."
If that's not enough to make you feel jolly, you'll be glad to know that there's also going to be a complimentary Lip Art Bar. Seriously, this place is a beauty buff's dream come true. Whether you're a beginner or a seasoned makeup professional, this pop-up shop is a great opportunity to snag exclusive deals, learn new techniques, find inspiration and network with others in the makeup community.
The TMS Makeup Shop will take place on December 15, from 10 a.m. to 5:30 p.m., and December 16, from 11 a.m. to 5 p.m., at the Metropolitan Pavilion, located at 123 West 18th Street, New York, NY. Tickets, which include cocktails on the house, are $21 for one day or $35 for two days and can be purchased right here.