Regardless of what the groundhog predicted, spring is coming early to New York.

The arrival of spring in the wild means bears come out of hibernation. The arrival of spring in New York City means Food Trucks come out of hibernation.
THAT'S RIGHT, IT'S ALMOST FOOD TRUCK SEASON, Y'ALL! And to kick off the greatest time of the year, don't miss this year's inaugural NYC Food Truck Fest!
Thanks to Grand Bazaar NYC and The New York Food Truck Association, over a dozen food trucks will park at 100 West 77th Street on March 12th from 10am to 5:30pm.
Some participating trucks to look forward to include Luke's Lobster, Souvlaki GR, Sweet Chili, Carl's Steaks, STUF'D, and Gorilla Cheese NYC.
If you're looking for us, we'll be camped outside The Empanada Sonata, which offers at least 15 varieties of yummy, homemade empanadas that range between sweet and savory. They were also voted the 2016 Rookie Food Truck of the Year by Mobile Cuisine.
If you need to take a digestion break between trucks, you can shop at one of Grand Bazaar's 100+ vendors. The Bazaar was created to stimulate the local Upper West Side community and each vendor benefits four schools in the area.
[anad]
In addition 100% of their net profits serve over 4,000 public school children with school supplies, books, art enrichment, and sports programs. It's an excellent cause we should all get behind, especially since the education department is now run by a woman who is less qualified than like, an empanada.
So get your Instagram's ready and wear your yoga pants. This is gonna be a food porn fest for the record books.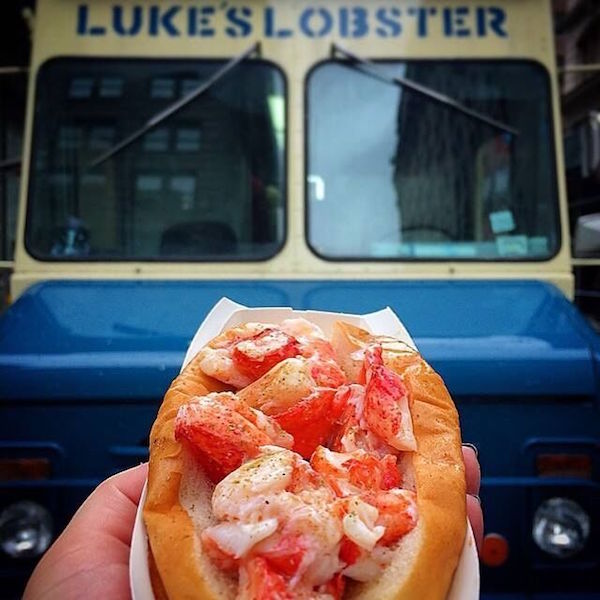 via Assante PR
[Feature Image Courtesy Assante PR]