As if the never-ending parade of luxury skyscrapers being built in New York City isn't evidence enough, the real estate market is clearly uninterested in people who aren't decidedly rich as hell. It appears there's a housing squeeze in NYC right now.
On one side of it, we have a nine-year high in vacant apartments. Usually, the law of supply and demand dictates that prices go down when there is an abundance of supply, but since the demand is steady enough, landlords are offering concessions like covering broker's fees instead of lower rents.
On the other side, Mayor de Blasio's affordable housing plans are going forward-- with Brooklyn and Queens leading the City in number of affordable units coming soon --despite the fact that many of Brooklyn's units will be built in polluted areas, and many of Queens' will be in flood zones.
But in the face of nearly 60,000 homeless people in NYC, rent vouchers from the City's LINC program are going illegally denied by countless landlords and brokers, leaving striving New Yorkers stuck in a shelter limbo which costs taxpayers monthly up to $3000 per individual.
Essentially, brokers and landlords are refusing these City-guaranteed rent vouchers in favor of attracting more affluent renters who don't exist right now.
It's literally the case that far too many landlords and brokers would rather illegally refuse the homeless and leave the unit empty than accept their applications and get a $1000 bonus per apartment leased to voucher-holders.
[anad]
What's worse is that the Human Rights Commission, the authority in charge of investigating and charging these brokers and landlords, only regularly underperforms their task of enforcing laws regarding income discrimination.
Meanwhile, 80% of vouchers go unused.
That is to say landlords are refusing voucher holders, and almost nobody's doing anything about it. Even more, when a case is pursued, it often amounts to no more than a slap on the wrist, and the individual needing housing is no better off.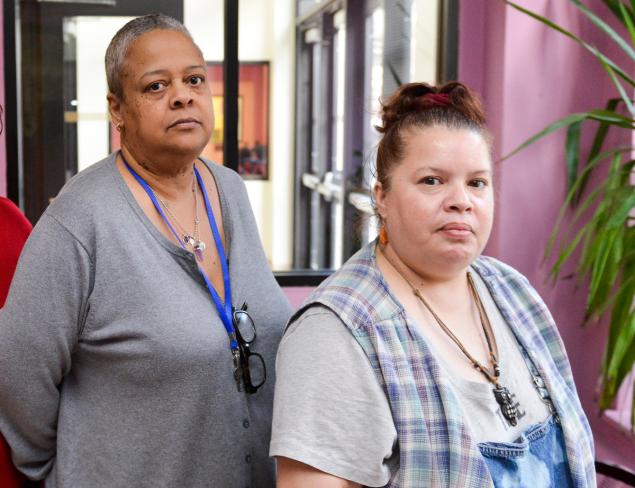 Cassandra Miah & Ann Ramirez, denied apartments due to voucers. Image via NY Daily News
The result is regular, run-of-the-mill humans being unable to acquire housing, despite City protections and assistance, only because these brokers and landlords know the HRC isn't enforcing the laws effectively at all.
The silver lining is that the HRC is under new leadership appointed by de Blasio.
HRC spokesperson Seth Hoy said the Commission is now "conducting the highest and most thorough number of investigations into voucher discrimination in years so tenants can have a roof over their heads as soon as possible."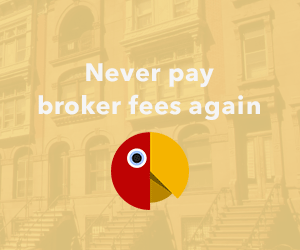 We'll hold our breaths on that one. In the meantime, we'll bypass shady brokers altogether and use Oliver to find a place to live. That way we can get an apartment that's actually on the market without having to pay brokerage fees.
Check out Will This App Forever Change the Way You Rent Apartments in NYC.
[Feature Image Courtesy Instagram]