Paying a lot in rent is the worst, right? Yeah, we know that goes without saying, but paying a lot in rent when you have a low income to begin with is the worst of all.
However, there's this really awesome thing in New York City called affordable housing, and it lets New Yorkers pay for apartments based on their income.
If this sounds awesome to you, it's because it is. And you should definitely hop on it.
Glenwood Management has just built a new rental tower on the Upper West Side, and in it are 52 below-market rate apartments for which applications have launched.
In the tower total there are 257 units, which means 20% of the whole building will be devoted to affordable housing, a happily high statistic.
The building is located at 175 West 60th Street in the Lincoln Center area, which is right by Columbus Circle and Central Park. It's a lovely area, and you could do much worse.
There are four studios available in the tower for $717, which you're eligible to apply for if you earn between $25,200 and $30,250 a year. If you earn between $20,167 and $24,200, you're eligible to apply for the one studio apartment that will sell for $566 a month.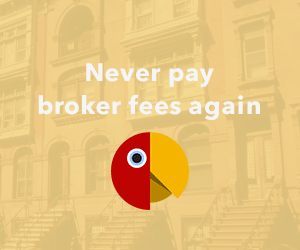 There are 26 one-bedrooms you can apply for if you earn between $27,000 and $30,250, or if you live with another person, the two of you can earn up to $34,550 collectively. These one-bedrooms will cost $770 a month.
There are also four one-bedroom units available for $608 a month, for which you can apply if you earn between $21,600 and $27,640.
[anad]
As for two-bedrooms, there are 14 available for $931 a month, and those who earn between $32,367 and $43,150 are eligible to apply.
There are also three two-bedrooms available for $737 a month, and you can apply for these if you earn between $25,900 and $34,520 a month.

To apply for these apartments, visit west60thapts.com, and do it fast.
A lot of people will apply, and there will be a huge number of applications for Glenwood Management to choose from.
We hope this works out for you, but if it doesn't, you could always use Oliver to find your next apartment in your price range.
Oliver is a no-fee apartment finding app, and it's so, so much better than paying a broker. Got an iPhone? Awesome. Download the Oliver app for iOS here. Don't? It's okay. We got you. Download the Oliver app for Android here.
Check out Plans Filed for 79-Story Residential Building in Queens.
[Feature Image Courtesy The Real Deal]