Like, New York City is expensive enough already, but this sh*t is getting ridiculous.
Once more, rather than actually do anything to help New Yorkers, like, I dunno, provide consistent and reliable service, the MTA announced they plan to raise the price of subway and bus fares once again.
The 4% raise will likely take place in March of next year.
As reported by New York Daily News, Subway and bus passes which now cost $116.50 for the unlimited monthly pass, $31.00 for the weekly, and $2.75 for the oneway pass, are all game for an increase.
If passed, monthly passes could go up to $121.00 and weekly passes would get a slight increase up to $32.00.
*Sigh*
Subway riders are not pleased with this rumored increase and some are speaking out.
[anad]
Hillaun Jordan, a resident of Ossining says, "It's really expensive as it is. It just means less money to maneuver. I'm almost breaking even, in terms of paying my bills."
The MTA fought back to justify the price increase.
[metrocard]
They attributed the raise to projects such as the new Second Avenue Subway station (when will that be finished?), the extension of the 7 train, and the $71 million in better train and bus service.
MTA CEO Thomas Pendergast has said, "We need to make sure all of our revenue sources reach a point where we can provide safe and reliable service and find elements of the capital program that we need to find."
Here's to hoping that this will be the last increase for a while.
In the meantime, stop worrying about the fare hikes and enter for your chance to win almost two free months of unlimited MetroCard swipes in either the form above or the form below.
[metrocard2]
"But, y'all do this sh*t all the time. Does anybody ever win?"
A) We DO do this sh*t all the time. In fact, you're welcome.
B) Um, yeah.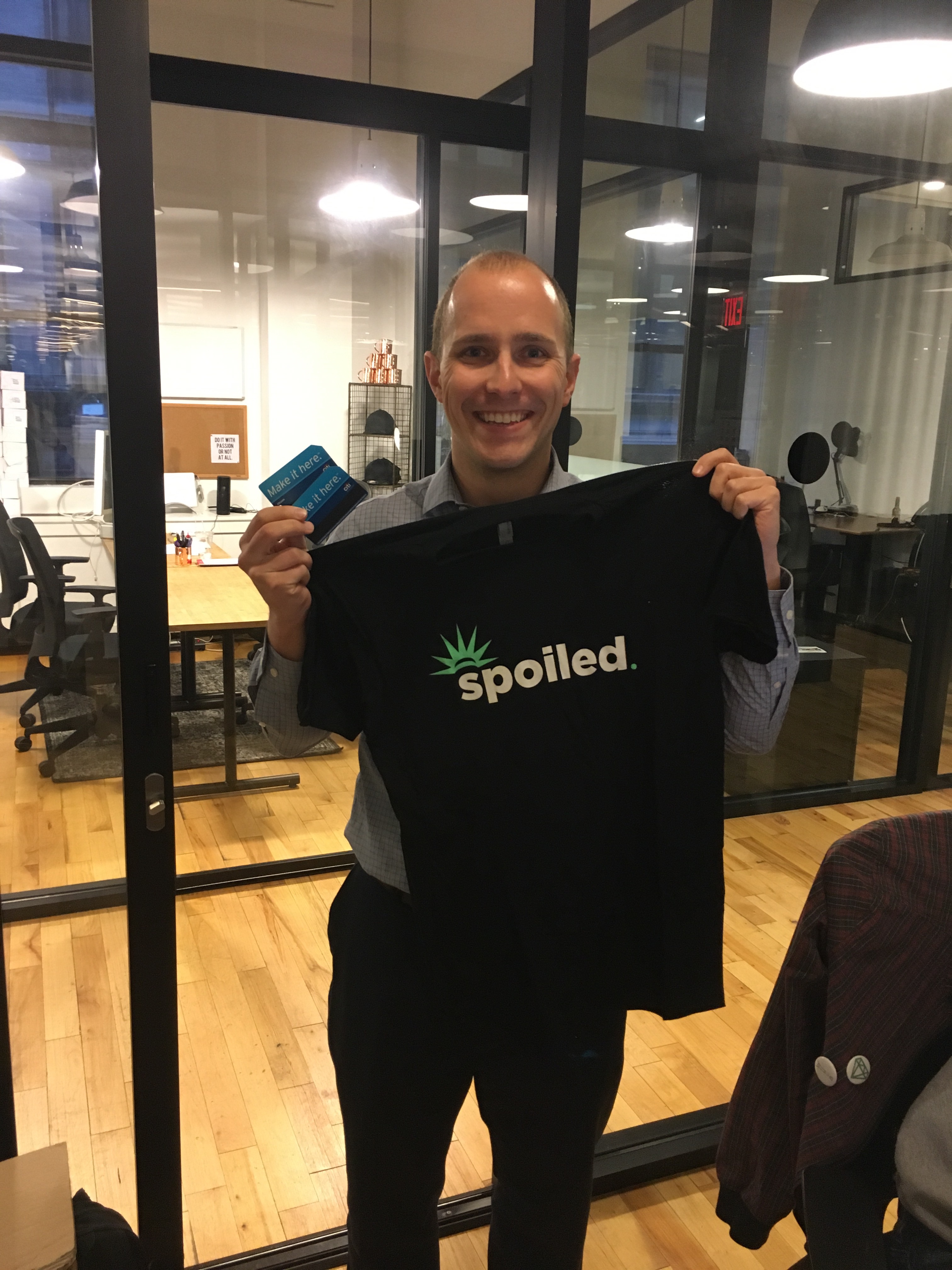 Look! Tyler Newshott won!
Shout out to Tyler Newshott who won our MetroCard giveaway last month.
We're doing it every single month. So, just enter. Give it a whirl. Save some money this month.
[via New York Daily News ]
[Feature Image Courtesy Huffington Post]